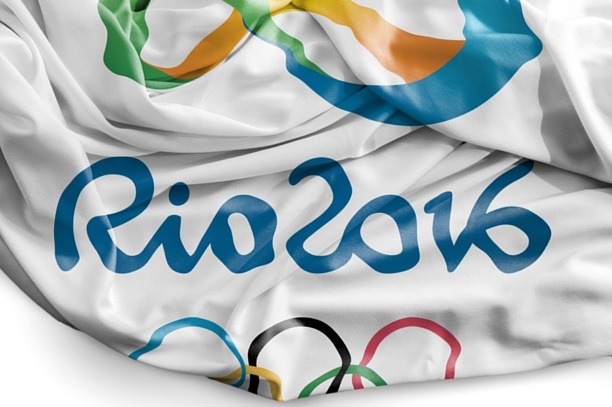 Are you ready for Rio 2016? With the opening ceremony August 5th, the summer Olympics are right around the corner. The Greek Olympics date back to 776 years before Christ, but they've brought the world together as an international competition since 1896. Every two years, athletes from around the world compete for medals to bring home to their country. It's an exciting time for the world to come together.
You might have to wait for your favorite event to air on television, but you can still get excited about the festivities and competition with these Christian movies that will get you ready for Rio.
Eric Liddell was one of the most famous athletes of the 1924 Olympics. That summer he was favored to win the 100-meter race, but refused to compete when he discovered the race was on Sunday. He still brought home Gold for Scotland, becoming a national hero. After serving as a missionary in China during the 1930's, Liddell found himself in a Japanese internment camp. A story of a humble yet incredible man, "Champion of Conviction" tells the incredible story of an unforgettable Olympian.
Read Also: Allowing Jesus to Take the Remote
In the spirit of "Karate Kid" and "Chariots of Fire," this movie tells the story of Jobe O'Brien and his ex-Olympian mentor Harry White. The one thing Jobe has inherited from his alcoholic father is his athletic ability and love of running. After a fatal mistake at a high school party, Harry decides to mentor Jobe in athletics and life. This coming of age story will inspire and challenge you.
Soccer is one of the most popular sports worldwide, so it's no wonder that it's an Olympic event. "Soccer City," taps into the cultural importance of this international sport. Get excited to see your country compete this summer by watching the incredible story of the first ever FIFA World Cup to be held in Africa. You might see the South African Olympic team through new eyes after watching "Soccer City."
Basketball is another team Olympic sport to get excited about! "Midrange" is a story that shows the power of sports. After a successful college basketball career, Damon Sharp returns to his hometown in Chicago to discover a more challenging game off the court. Dreaming of playing pro ball but getting sucked in by his past, Damon must conquer his demons- on and off the court.
Read Also: How God Gives Purpose to Our Mistakes
One Final Thought…
Excited yet? Did you know that the official symbol of the Olympic games (those five interlocking rings) represent the continents of North and South America, Asia, Africa, Europe, and Australia? This is because the original purpose of the Olympic games was to bring the world together in friendly competition.
One more thing you can do to get ready for Rio is pray for each of these continents leading up to the games. Pray that the athletes and spectators will remain safe. Pray for conditions in Rio. And especially pray that the original intent of the games- to bring the world together in friendship and fun- is accomplished this year.
While you wait for Rio to begin, you can watch these and other inspiring Christian movies on Pure Flix for FREE. Sign-up for your free month trial today at PureFlix.com
What are you looking forward to during the Summer Olympics? Let us know in the comments.