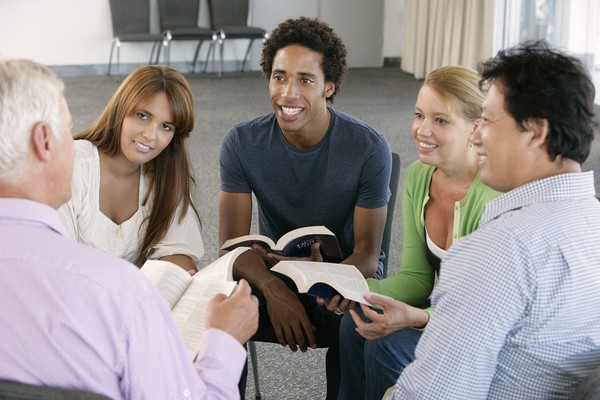 The best part of any Bible study are the friendships you form and the fellowship you enjoy together. Shared values and shared learning forge strong bonds within study groups. But sometimes it's nice to take a break from your workbooks and reading, or do something fun in between studies. How about discussing a movie instead?
You can watch a movie that complements what you're learning or starts an entirely new discussion. Come together on your usual study night and chat about what you've learned! On Pure Flix, there are hundreds of titles to choose from, and among them are countless entertaining and meaningful films. But don't worry, we've narrowed down the list to make it easy to choose your next title for movie night.

Here are five Christian movies that will uplift your group and even give you topics for discussion.
1. Do You Believe?
This is a great movie to learn about evangelism and the power of the Holy Spirit. 12 different souls, all moving in different directions until the cross of Christ changes all of them in different ways. Pastor Matthew experiences a street preacher's bold faith and is challenged to let the cross change him, with ripple effects throughout the community.
2. 7 Reasons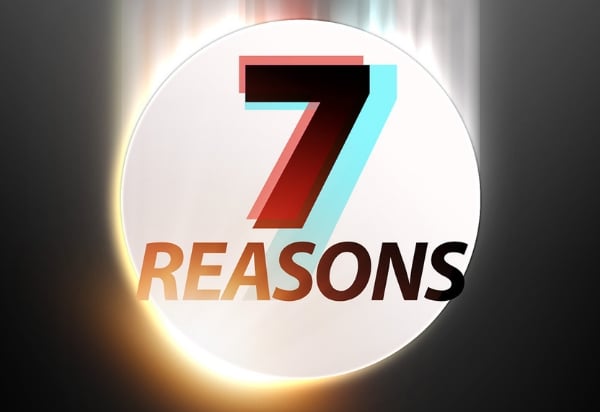 Watch as author and award-winning filmmaker Ray Comfort addresses these seven questions, reasoning with college students and people on the street about whether such objections are justified. Seeing those who are ardently pro-choice change their minds in moments is both compelling and convincing.
Read Also: 'Old Fashioned' Named Top Christian Movie of 2015
3. Marriage Retreat
Any group with couples will enjoy chatting about this movie starring Pure Flix founder David A.R. White and other familiar actors who go on a marriage retreat, share their burdens with each other and mend relationships. This movie can tie in to "The Resolution for Men" or "The Resolution for Women" study, or any couples study.
Read Also: Fidelity in Relationships: Sticking Together in the Tough Times
4. The Ultimate Gift
Jason is a reckless young man who is led through a series of tasks that his late grandfather set up for him to complete before getting his inheritance. Jason starts out just wanting the money, but in the end, he finds much more than he thought he would (just as his grandfather intended). With echoes of the prodigal son parable, this movie, starring James Garner and Abigail Breslin, would be great for any Bible study group to discuss.
5. The Case For Christ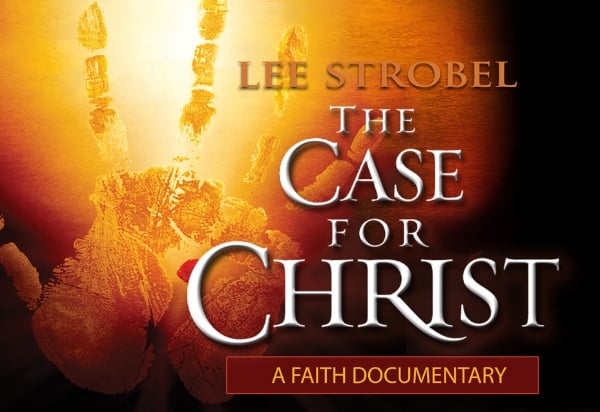 A hard-driving journalist, Lee Strobel was exactly where he expected to be at work: on top. His award-winning investigative reporting recently earned him a promotion to legal editor at the Chicago Tribune. But things weren't going nearly as well at home where his wife Leslie's newfound faith in Christ went against everything Lee believed—or didn't believe—as an avowed atheist.
Utilizing his journalistic and legal training, Lee begins a quest to debunk the claims of Christianity in order to save his crumbling marriage. Chasing down the biggest story of his career, Lee comes face-to-face with unexpected results that could change everything he knows to be true.
Become a member of the Pure Flix Digital Streaming Service today. Click here and start enjoying thousands of Christian movies, TV shows, and educational programming online anytime, from virtually anywhere, on your FREE trial.
Read Also: 5 Romantic Comedies for Date Night