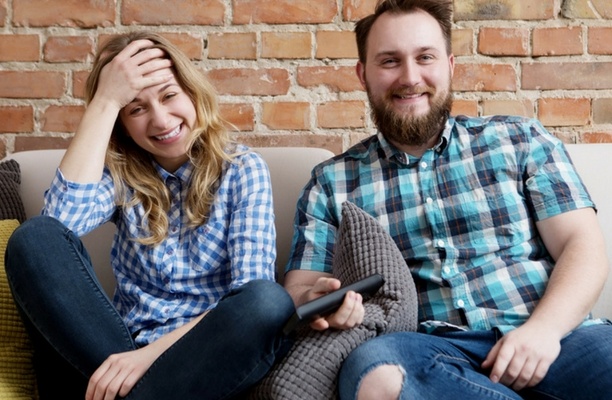 When was the last time you laughed so hard you cried? Herman Melville said, "A good laugh is a mighty good thing, a rather too scarce a good thing." There isn't a single person who would say they don'twant to laugh more. In a culture where the price of a laugh is often inappropriate language or content,Christian comedians are on a mission to show that comedy can be for the whole family.
So with your kids, on your own, or with all of your friends, trust the Christian comedians on PureFlix.com for your next laugh:
Pure Flix Comedy All-Stars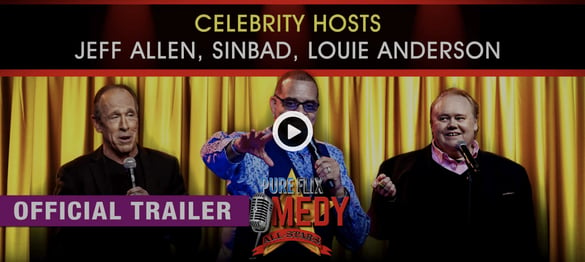 Celebrity host and comedy legend Sinbad welcomes comedians Karen Rontowski, Chase Anthony and Dwight Slade for an evening of stand-up comedy appropriate for the entire family. And the fun doesn't stop; this is only the first installment of Pure Flix Comedy All-Stars, an original production captured before a live audience you'll only be able to watch on Pure Flix. See Christian comedians from all walks of life tickle your funny bone all month long, with new releases every Friday.
Chonda Pierce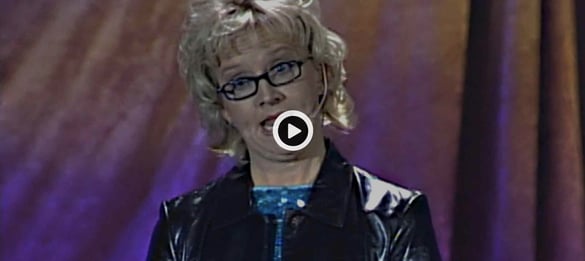 Christian comedian and laughter legend Chonda Pierce has several stand up routines exclusively on Pure Flix that you can stream right now. Whether she's tackling fear in "Be Afraid," sharing her quirky view of life's awkward moments in "Four-Eyed Blonde," or sharing some of her funniest stories in "Have I Got a Story For You," Chonda will have you laughing until you cry.
Watch Chonda Pierce Stand-Up Shows →
Long Awkward Pauses: Clayburn Cox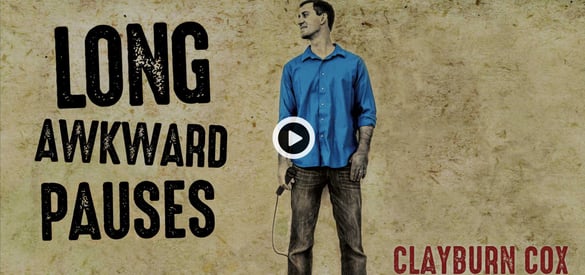 Clayburn Cox is a Southern deadpan comedian with an offbeat delivery and stage presence. The title of this show says it all.
Apostles of Comedy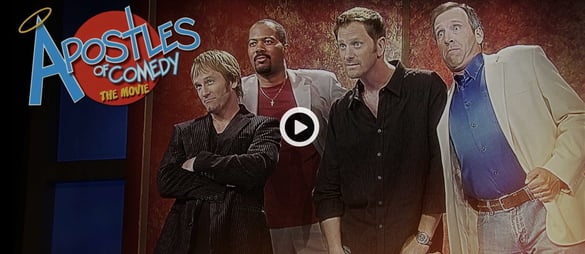 "Apostles of Comedy" is an interview mix of four comedians and the exploration into their lives as men of faith and how they express their faith through their comedy. The film is a weave of live performances and documentary footage following the comedians on stage, in their homes, churches, and in a "no-holds-barred" conversation.
Jonnie W.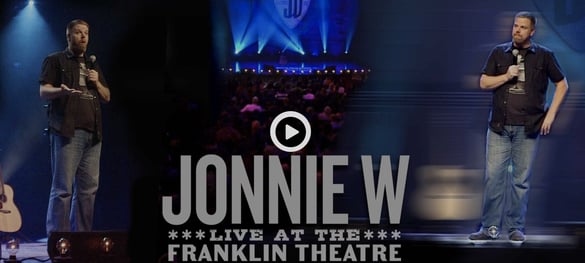 Once in a generation someone comes along with the power and eloquence to inspire us all. Until that person arrives, JONNIE W is here to entertain us!
And the laughs don't stop there! During the month of June, new Pure Flix exclusive comedies from Sinbad, Louie Anderson, Jeff Allen, and many more are coming every Friday. Start watching all of these Christian stand-up comedians and more this month.