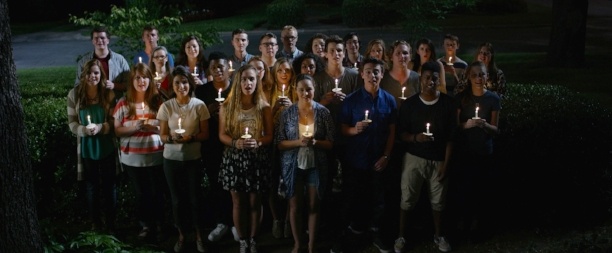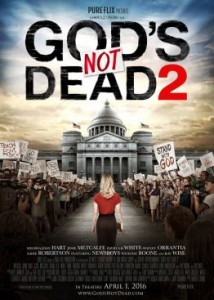 Looking to bring "God's Not Dead 2" to your city for your church group or organization? Well, Pure Flix is ready to roll out the red carpet.
Check out this Group Sales video featuring members of the Christian rock band Newsboys and several stars from the movie (including Melissa Joan Hart, David A.R. White, Pat Boone, the late Fred Thompson, Ernie Hudson, Sadie Robertson of "Duck Dynasty" and others) as they talk about the movie and how your group can enjoy it together.
Groups of 25 people or more can bring the movie to their cities and buy out an opening weekend show time, April 1-3. They can also book exclusive shows on March 30 and special showings on March 30. Information on how to book group sales can be found here.
"Imagine what we can do when we lock arms and proclaim "God's Not Dead'" said Newsboys' drummer Duncan Phillips.
"God's Not Dead 2" picks up where "God's Not Dead" ended. This time, a high school history teacher played by Hart comes under fire after she responds to a student's question using Jesus Christ as an example of someone who practiced nonviolent teachings. A parent hears about Christian themes present in the classroom and things heat up quickly. Hart's character is forced to fight for her job--and her faith--in a courtroom.
It's a stirring movie with a strong cast that challenges viewers to ask themselves: "How far would you go to stand by your faith and beliefs?"
But perhaps Hart sums it up best in the video: "If you liked the first film, you're going to love this one."
Not a member of the Pure Flix Digital Streaming Service yet?
and start enjoying thousands of Christian and family-friendly movies, TV shows, and educational programming online anytime, from virtually anywhere, on any device, FREE for 30 Days.