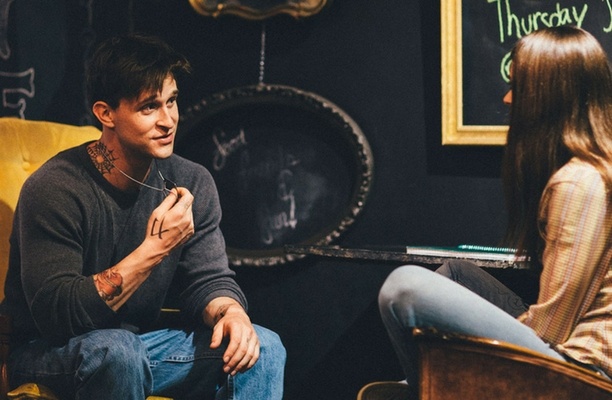 Making a movie is full of challenges and unexpected twists, and when that movie is based on a true story, the pressure only increases. That's what Ben Davies, co-star of "I'm Not Ashamed," recently spoke about with Pure Flix Insider. The film tells the story of the first victim of the 1999 Columbine High School shooting, Rachel Joy Scott. A welcome focus on the hope and impact of a life well-lived, it is a surprising take on an otherwise tragic event, and a story Davies said he felt convicted to "get right."
"Every single person on the cast and crew took every step towards this movie with a really sober heart because we knew how personal the story is to so many people," he said. "It was an extra level of conviction, like 'I have to get this story right.' I felt a deep responsibility to do the story justice."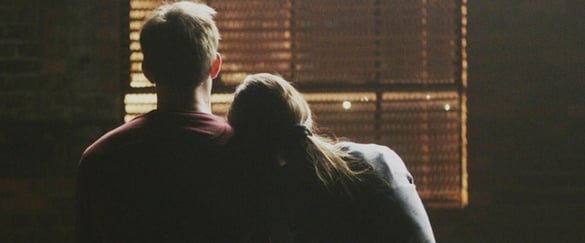 Resource: I'm Not Ashamed Movie Discussion Guide
And doing the story justice would require immense effort and care from everyone involved, starting with the movie's writers. Ben Davies had a unique involvement with the early production process, one that started with a chance meeting. He told Pure Flix Insider:
I actually met Beth Nimmo [Rachel Joy Scott's mother] randomly in Nashville... and it was just beautiful hearing about this incredible story that I just knew needed to be made into a film... About six months later, through this random sequence of events, they needed someone in Los Angeles to drop Rachel Joy Scott's journal over to some of the writers. So I was like 'I'll do it.'
So I picked up the journals and I remember dropping them off to the writers and I was so emotional, so excited for them to write this script, and it turned out there was a character that they just knew needed to be a part of the story, and it was Nathan Ballard...
It was the first time I had been so involved with a project, and because of that I cared so much more about every aspect of it. I was refreshing my emails all of the time... because I was so invested in the story...and how much this movie could impact so many people.
Ben Davies' personal commitment to building his character from the ground up lends a realism to the story that can sometimes be hard to find in true-stories-turned-movies. His performance was impacted by something else new to Davies, an intense dose of Method acting:
I knew what it was like to be insecure and 19, but no idea what it was like to be homeless. So preparing for the role, I wore the tattoos and the costume and went downtown and begged for change and it was a life-changing experience.
You have an idea of what these people go through, but until you walk in their shoes you really don't know. I was just there for a day and it completely changed the way that I saw people around me...It was definitely something the Lord used to give me greater perspective.
When I was sitting downtown, people were for the first time in my life, actively avoiding me and avoiding eye contact with me.... I remember being there for like five hours sweating in this horrible sun, and this one girl came out of this ice cream shop and looked at me and smiled, and even just a smile meant everything to be in that moment. And it was like, 'Wow, this is what people's lives are like.'
And not only that, but 18 years ago, a guy was in the worst situation of his life, and a girl who would normally just walk past him didn't and instead pursued him and brought him to the Lord, it's just such a beautiful story and beautiful moment.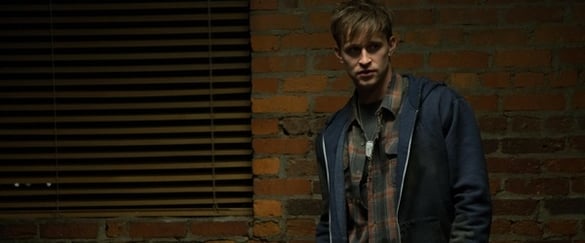 The special nature of the story being told in "I'm Not Ashamed" was palpable on set. Ben Davies recalled: "It was an eclectic group, everyone had different experiences. I had people come up to me like 'Hey, is this what it's like on every Christian set? This just feels different." ...You can tell when the Lord is working through something and there was no doubt in my mind that His presence was there, and we were doing it for the right reasons."
Small miracles repeatedly occurred to keep production on time, including one day when a location opened up at the last minute, and another when a storm inexplicably missed a filming location.
Ben Davies emphasized that throughout the production process, to the big screen and now Pure Flix, God's hand was evident in "I'm Not Ashamed." You can watch it right now for free with a one-month trial of Pure Flix.