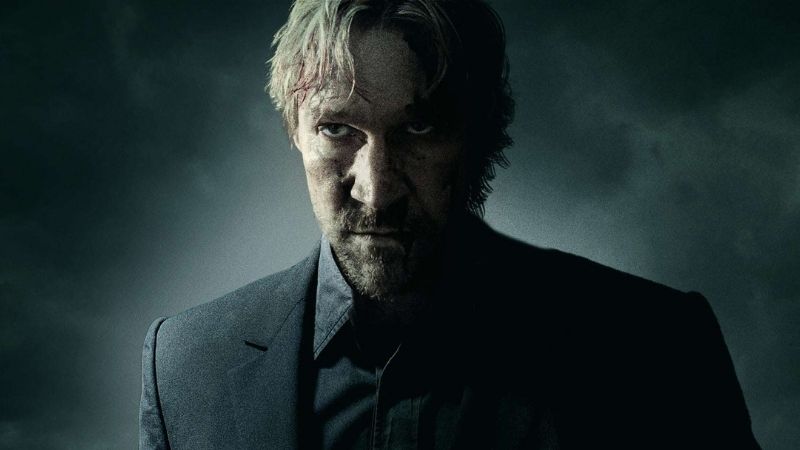 Action films don't generally dominate the faith-based movie space, but actor David A.R. White is looking to change that dynamic with the release of "Beckman," a fast-paced feature film about a gun-for-hire named Aaron Beckman who abruptly leaves his life of violence to find solace in a church.
READ ALSO: 5 Powerful Prayers For Heart Change And Life Transformation
But when a cult leader kidnaps Beckman's adopted daughter, the ex-renegade reverts to his old ways, taking viewers on an action-packed journey of forgiveness, grace, love and heart-change.
"It's about a hitman ... who is tired of the life that he's been in," White, who plays Beckman, recently told Pure Flix Insider. "He wants out and it's similar in the vain of 'John Wick' meets 'Taken,' in a way."
Watch White explain the roots of "Beckman":
White expounded that Aaron Beckman's heart-change comes after he stumbles upon a church and a loving pastor — played by actor Jeff Fahey — an encounter that leads the gun-for-hire to change everything.
"Fahey's character brings him back to life and says, 'You don't have to live this way. You can change,'" White said. "He ends up training this guy up — Beckman — to take over his church. Beckman ... starts to find life and purpose. He takes in this runaway girl who kind of becomes his daughter."
READ ALSO: How To Ask God For Forgiveness And Learn To Forgive Others
But Beckman ends up going on a "revenge tour to get his daughter back" after the girl is taken by a cult leader — and chaos ensues.
"Beckman" is an action film that feels quite different from other faith-based films. Even with its grit and action elements, White wants "Beckman" to accomplish what his past projects have done so well: bring faith to the forefront.
Beckman is also a response to years of fans feedback. White notes how, over the years, he has heard from hundreds of fans about the importance of making and streaming films that capture the attention of young men.
The feedback is that Pure Flix needs more options that show masculine themes and grittier stories, but with a Biblical worldview or message. Films like "Revelation Road" or "Jerusalem Countdown" are often referenced as examples.
"Beckman" was a further step toward this genre and an opportunity to work for the hearts and minds of a younger, male audience.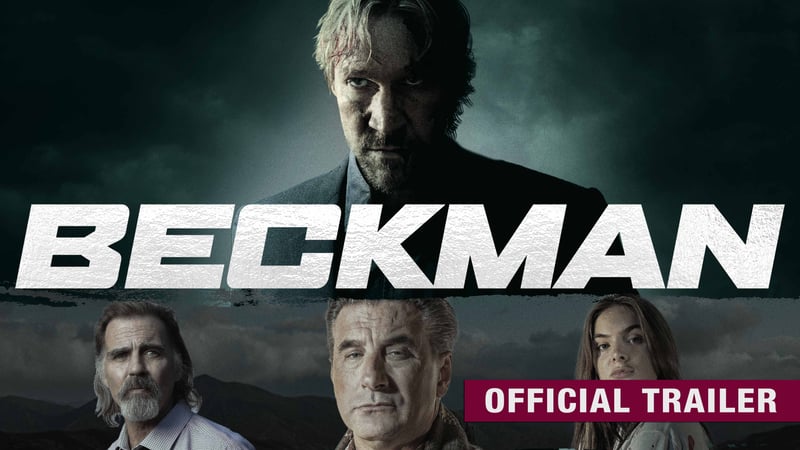 "I believe I was called to do that," White said. "When I make a movie, even if it's just an action movie ... what matters to me is where in the world can you bring in the organic faith element? If I don't do that, I missed something."
WATCH: Stream "Beckman" Today on Pure Flix
In the case of "Beckman," White said there was a unique opportunity to deal with a different kind of character who we don't normally see in Christian cinema. This dynamic, he said, creates an intriguing "spectacle" worthy of viewing, and a meaningful response to those that have been asking for this.
"I've never seen a faith-based revenge movie about a hitman," he said. "The idea of, 'What in the world does a hitman go through, who's killing people, who then comes to faith — and then has again that old self rise up — how in the world is he going to come back to faith?"
White believes "Beckman" will make you think about redemption — and that, even while you're enjoying the action movie, you'll be reminded of the power of God's forgiveness and that second chances are always possible. Stream "Beckman" today on Pure Flix. Not a member? No problem! Grab a free Pure Flix trial here.