In late August, the BBC released The 21st Century's 100 Greatest Films List. The list was inspired after last year's 100 Greatest American Films yielded only six movies made after the year 2000. Both lists were compiled by polling film critics, and both lists are sadly lacking in one common genre: family movies.
In the all-time list, only three films ("The Lion King," "It's a Wonderful Life," and "The Wizard of Oz") were family movies, and on the newest list, only four films stand out as being rated "G" ("Finding Nemo," "Ratatouille," "Inside Out," and "WALL-E"). To put it in perspective, of the "greatest films in American history," less than 4% are appropriate for family viewing. Yikes.
Of course, it is important to understand that no list can take into account all films ever made. You'll notice that five out of the seven family movies that made the cut are Disney/Pixar films, which enjoy the mass media marketing efforts that those companies can provide. Smaller, lesser known movies are not lower quality or any less "great," they're simply not well known.
Read Also: PG Movie Ratings Not So PG Anymore
Why aren't more family movies on the list? After all, there's nothing about mature content that factors into a film's "greatness." Instead, factors like plot, cinematography, and visual appeal helped rank the top films and decide which movies are "classics."
You can influence family movies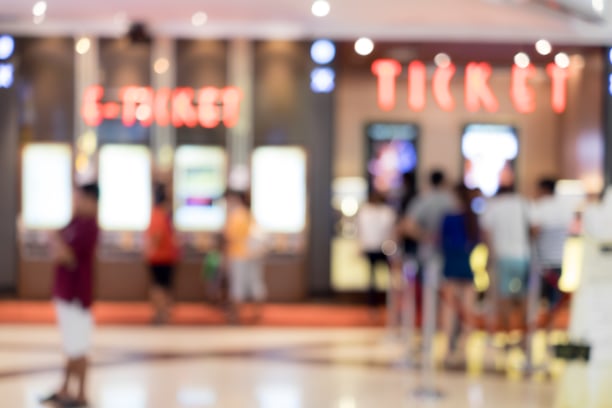 You can influence what kinds of movies are made in the future through your box office purchases!
The list's release says: "We believe that the new classics on this list are destined to become old classics. Whether or not that happens is ultimately up to you, the moviegoers. But one thing is certain: cinema isn't dying, it's evolving."
Part of that evolution includes Christian and family movies rising to the top. The Christian film industry as a whole is on a mission to rank more family movies among America's "classics." Recently, many industry leaders shared their thoughts with the Washington Times on Christian and family movie making. You can check out what they had to say here.
One thing that is clear about successful Christian and family movies is that they attract audiences eager to support the film's message. "October Baby," for instance, attracted large pro-life audiences who believed the message behind the movie was important. As a result, the film grossed more than $5 million in the box office and will soon be released on PureFlix.com.

So how can we make sure more family movies make it onto the next 100 Greatest Films list? Simple: your support of family movies sends a clear message to industry leaders that making movies that the entire family can enjoy is good business. The success of family movies will encourage more of their kind to make it to the big screen.
You don't have to wait for the next big theatrical release. You can support family movies right now by signing up for a free one month trial of a PureFlix.com subscription. Enjoy hundreds of family movies that you can be sure will uplift your family, be safe for young eyes, and provide hours of family fun.
Read Also: Top 10 Christian Movies for Your Family