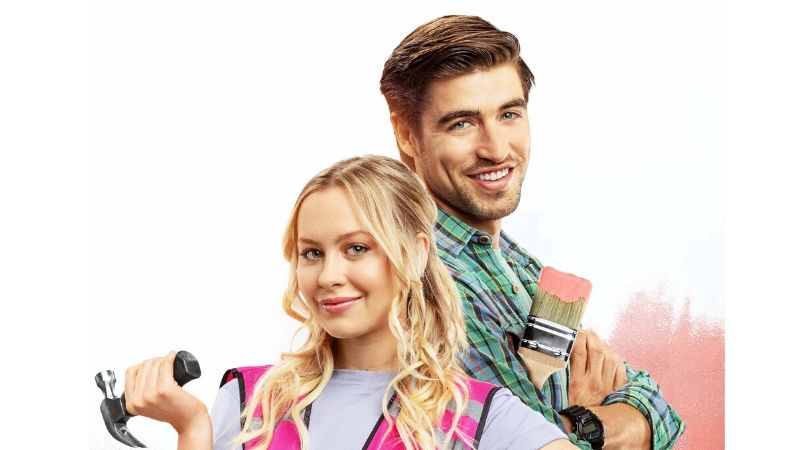 Authenticity matters. And in an era in which truth and realness are often pushed to the side to satisfy personal or cultural whims, this reminder is paramount.
Standing firm on God's truth requires learning the skills to forge on in an oft-times difficult culture. But most of all: it requires a solid relationship with the Lord.
WATCH: Stream 'Home Sweet Home' on PureFlix.com — and See Thousands of Other Faith and Family-Friendly TV Shows and Movies
These are just some of the themes we see play out in the new movie, "Home Sweet Home." The film, which stars Natasha Bure and Ben Elliott, is now streaming on PureFlix.com, and we're going to explore some of the powerful lessons it can teach us.

"Home Sweet Home" (watch here) centers around a woman named Victoria (played by Bure) who is on a quest to find the perfect guy. When she stumbles upon Jason (played by Elliott), everything changes.
She finds herself embarking on a journey to pretend to be a Christian to try and get in Jason's good graces, and she learns many lessons along the way — lessons we can explore in our own lives.
So, let's dive into the powerful inspiration we can nab from this feature film:
There Are No Limits With God
The first lesson comes from a Bible verse: Matthew 19:26 (NIV), which reads, "Jesus looked at them and said, 'With man this is impossible, but with God all things are possible.'"
This is a powerful reminder that there are absolutely no limits to God's power. When we face the impossible — whether it's a broken relationship, a seemingly impossible task — when you can't see a way forward, we can always have hope in God.
READ ALSO: Ben Affleck Gets Candid On Most 'Beautiful' Thing About Christianity
Give It All to God
This brings us right into our second lesson: to give everything we face up to God — even when it feels impossible.
We see this with the character of Elena, a woman whose husband left her with small children. She and other characters in the movie are seen persisting even in the wake of hard times. The Bible tells us in Psalm 55:22 (NIV): "Cast your cares on the Lord and he will sustain you; he will never let the righteous be shaken."
Watch the "Home Sweet Home" trailer:
Authenticity Matters
The third lesson we can take away from "Home Sweet Home" is that authenticity matters. We see Victoria going above and beyond to constantly try and be someone else so that she can impress guys. She goes as far as to pretend being a Christian to court Jason.
But in the end, she learns the power of faith, and truth love. Rather than taking our cues from culture or the quest to find a significant other, we should be asking God to show us who we are and who he wants us to be.
See these lessons and many others when you stream "Home Sweet Home" on PureFlix.com.