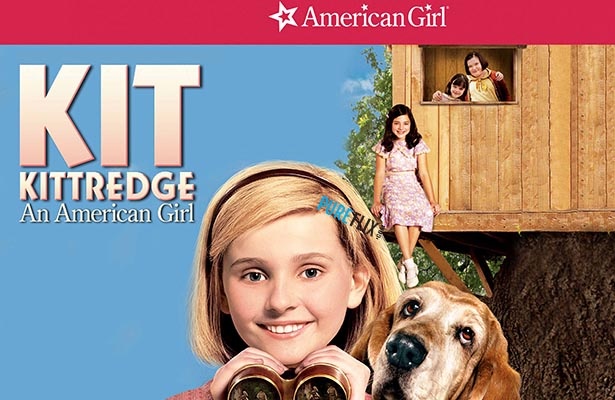 American Girl is one of the most recognizable toy brands in American culture today,but the company's impact goes well beyond creating popular dolls and products. According to the American Girl website, the beloved dolls are intended to "teach girls ages 8 and up important lessons about our country's history and the role of women and girls in shaping our country." Each doll has a personality — and a riveting story.
Kit Kittredge is among the dolls in the American Girl historical line. Her story has been told in books and on the big screen in a film titled, "Kit Kittredge: An American Girl" — a movie that is available on PureFlix.com starting December 1.
Kit's story is centered in the 1930s during The Great Depression, with the movie recapping her inspirational tale, leaving audiences with a story arc in which "good eventually triumphs" over all else, according to Movieguide.
Read Also: 12 Christian Children's Books Every Parent Should Consider
The resourceful young girl experiences some familial trouble when her father loses his job and leaves their hometown of Cincinnati to go and look for work. Meanwhile, Kit and her mom stay behind and hold down the fort.
Through the film, kids will learn lessons about helping those in need, dealing with life's struggles and navigating complex issues and difficult times.
As Movieguide notes, it's a movie with a message that "with the right attitude, one can deal with any problem" — a beneficial and timeless note for kids of all ages.
Read Also: 4 Christian Cartoons Your Kids Will Love
In the end, good triumphs as it should, offering your kids some timeless lessons that they can carry with them into their own lives.
You can watch "Kit Kittredge: An American Girl" as well as thousands of faith and family friendly movies, Spanish-language content and TV shows for free — anytime, anywhere — during your free, one-month PureFlix.com trial.