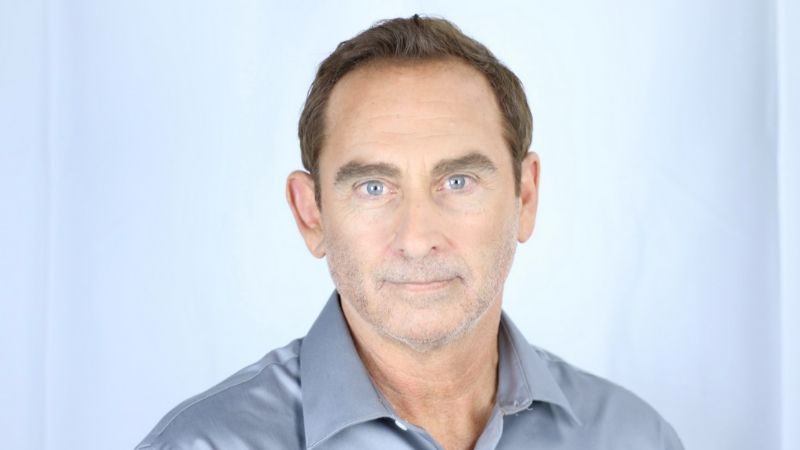 Actor Bruce Marchiano, star of Pure Flix's "The Encounter" series, passionately believes in the importance of an entertainment space where people can access safe and uplifting TV shows and movies — a positive venue where parents don't have to worry about what their kids are watching.
And Marchiano strongly believes Pure Flix is this essential space for Christian and family-friendly content that transforms, enriches and entertains hearts and minds.
GET LIFETIME ACCESS TO PURE FLIX'S MASSIVE LIBRARY OF TV SHOWS AND MOVIES
During a recent gathering with Pure Flix supporters, Marchiano revealed an experience that left him more deeply pondering the tragic state of entertainment.
The actor recalled how he, his wife and children were watching TV together one day when he suddenly felt embarrassed and uncomfortable by what they were seeing.
READ ALSO: HOW THIS ACTOR'S 'JESUS...SAVE ME' PLEA TOTALLY TRANSFORMED HIS LIFE
"I was sitting in front of the TV with my family and ... just based on the commercials alone, I was so struck by the direction of where this is all going, by the depravity, by the celebration of debauchery," Marchiano said. "I'm sitting there with my son and my daughter and my wife and I'm embarrassed — and I'm reaching for the remote to change the channel."
Watch Marchiano explain why he believes Pure Flix is so essential (and read more about his life story here):
The next morning Marchiano reflected on what had unfolded and told his wife that he wanted to sit down with Pure Flix co-founder David A.R. White to discuss the essential work Pure Flix is doing — work you can support today by becoming a lifetime member.
A Pure Flix Lifetime Membership grants you and your family not only lifetime access, but also an important voice in creating great entertainment that changes lives, inspires hearts, and lifts the spirits of viewers like you. These are values Marchiano believes are essential in our current era.
READ ALSO: STORIES OF THE BIBLE THAT INSPIRED THE ENCOUNTER
"Pure Flix is that one place where someone can go and not be afraid to turn on the TV, not be afraid of what their children are going to see, not be afraid of agendas, not be afraid of other people's unrighteous ambitions being thrust upon them," he passionately proclaimed.
READ ALSO: HERE'S YOUR CHANCE TO HELP CREATE NEW FAITH AND FAMILY ENTERTAINMENT
He went on to say that he believes God is giving an important opportunity — and responsibility — to Pure Flix.
"It's as if the Lord is handing the ball to Pure Flix and saying, 'You be that place. Your country, the world needs a place they can come to where they can breathe, where they can relax and not be afraid to have their peace interrupted by debauchery,'" Marchiano added. "I think Pure Flix is remarkably important."
There are a number of ways you can support Pure Flix's mission of creating and presenting faith and family-friendly movies and TV shows. But one of the most amazing ways to partner is to become a Lifetime Member.
Not only does this give you lifetime access to Pure Flix's streaming service, but you have a chance to have a voice in new content and to get special access to behind-the-scenes events. Become a Lifetime Member today!