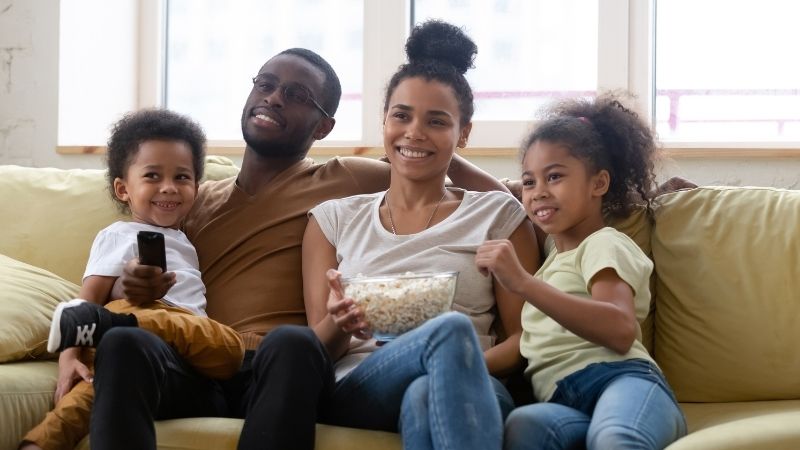 There might be a variety of reasons why you saw a particular actor in a film or series on Pure Flix, and because of something you know or heard about the actor, you are wondering why they are on our platform.
It would be impossible to address each and every actor, so instead we want to talk about our approach when it comes to who we are and what we do.
READ ALSO: Are All Actors in Pure Flix Movies and Shows Christians?
Pure Flix is a streaming service offering God-honoring media that strengthens your faith and values, is wholesome, and suitable for the entire family and streamed seamlessly on any device. We know that members want to be able to stream clean, family-friendly titles that carry a great message — and that's our focus: storytelling.
A diverse pool of actors and actresses are featured in our content, but our films and shows are story-driven, not personality driven.
There is a compelling reason we have chosen each title for our streaming service — and it is first and foremost about the story, not the people or personalities cast to take on a role. You will surely encounter many actors and actresses on our streaming service with whom you find personal agreement on faith and life issues, but you will also notice some actors and performers with whom you have disagreements.
We have films with outspoken Christians like Candace Cameron Bure, Karen Abercrombie, and TC Stallings; but we have also featured skeptics like John Rhys-Davies. We have content featuring politically-vocal actors like right-leaning Kevin Sorbo, and left-leaning Tom Arnold.
Actors — like all of us — have differing viewpoints on an array of issues. Pure Flix doesn't endorse or take a stand on actors' personal views or behavior simply because they are present in movies and TV shows that appear on our platform; our priority is always going to be on the story being told, not the person or personality delivering a performance.
We believe this is in obedience to what God has called us to specifically accomplish in our particular work and mission.
For example, many fans have asked another great, related question: Are all the actors and crew who work in Pure Flix movies and TV shows Christians? We encourage you to read our answer there as well.
Pure Flix is open to working with actors of faith or no-faith who are talented, hardworking, and willing to help tell the fulfilling and life-altering stories you see streaming on the Pure Flix platform.
David A.R. White, co-founder of Pure Flix, has explained that directors and producers don't expect everyone in front or behind the cameras to be believers, or to become believers and change their hearts and minds.
What Pure Flix does expect is to be salt and light to everyone we work with, to be a blessing to those we work with regardless of what they believe, and to be a positive influence on everyone God brings to our various TV shows and films.
SUBSCRIBE: Get Inspiring Faith and Entertainment News Delivered to Your Inbox Each Week
"Everyone is welcome to be part of the stories Pure Flix is telling," White said, adding that there are certainly times when Pure Flix's mission is carried out behind the scenes in ways that no one would ever know.
"Our ministry is not just in front of the camera, for people who will watch faith films," White added. "It's behind the camera as well — for the crew, for the cast, you never know. We've had so many actors on these films who have not been believers, and who have never worked ... on a Christian film before."
We hope this helps explain why you might notice actors with whom you disagree appearing in movies and TV shows on Pure Flix. You can read more about this issue here.