Imagine surviving war and chaos only to find yourself desperately attempting to move forward, while working diligently to try and outsmart a dangerous "resistance army." That's the scenario characters Anwaar and David find themselves in as they navigate their new reality in "The King's Messengers," a fictional TV series that is now streaming on PureFlix.com.
Daniel Knudsen, star and producer of "The King's Messengers," recently told "The Pure Flix Podcast" that he and his team created the "fun, survival story" in an effort to offer something "a little more geared toward the younger generation."
READ ALSO: 8 Movies and TV Shows That Are Now Streaming on PureFlix.com
He's hoping that "The King's Messengers" — which you can watch right now on PureFlix.com — will help audiences explore the timeless issue of "faith through trials."
Listen to Knudsen discuss the series and why he believe hope truly matters at the 20:30-mark below:
"The King's Messengers is a mini-series about two refugees surviving in the fictional war-torn country of Zanora," the show's description reads. "Anwaar and David must learn to overcome their differences and work together to outsmart the dangerous Resistance Army. Along the way they learn to go deeper in their own faith journey."
Considering the intense journey the characters must face, Knudsen offered up some powerful words about trials and tribulations.
READ ALSO: After Tragedy: Inspirational Movies To Bring You Hope
"The truth is all of us are facing trials in our lies and we're looking to connect with God, and how do we do that," Knudsen said. "Even though trials are there, there still is hope."
And he didn't stop there. The actor also noted that the Bible never promises us life will be easy and pain free.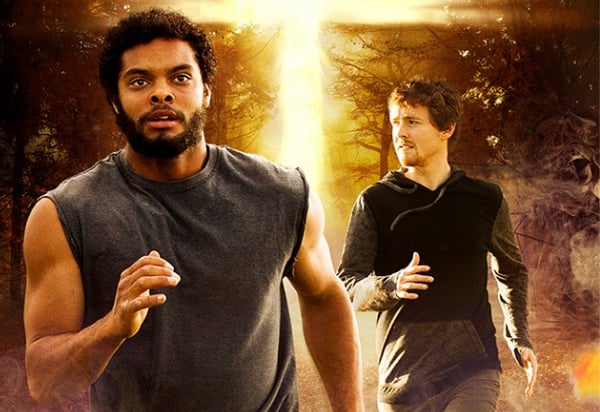 "Trials and tribulations are actually a promise of God … but be of good cheer. Jesus has overcome the world," Knudsen said. "We still have immense reason for hope."
You can find inspiration right now by watching "The King's Messengers" on PureFlix.com. You can also enjoy thousands of other Christian and family-friendly originals, movies, TV shows and documentaries with a free, one-month PureFlix.com trial.