In a time when violence and bloodshed permeates headlines in stateside and international news, what is it that draws people to crave more violence on television? Why is it that shows like "The Walking Dead' and "Game of Thrones" are so popular? It has been thought for decades that people watch violence for the suspense and thrill, not necessarily because they like the sight of blood. However a more recent study says that viewers also may be drawn to violence in TV, because it offers insight into the human condition.
"Perhaps depictions of violence that are perceived as meaningful, moving and thought-provoking can foster empathy with victims, admiration for acts of courage and moral beauty in the face of violence, or self-reflection with regard to violent impulses," said Anne Bartsch of the University of Augsburg, one of the study's researchers along with Louise Mares of the University of Wisconsin-Madison.
Read Also: PG Movie Ratings Not So PG Anymore
The study on violent TV reveals more than a seeking of thrills. It shows humanity's curiosity about their own selves and a desire to empathize with other's pain. It even questions our own desire for others to feel pain - a desire which Jesus corrected when he said, "You have heard that it was said, 'Eye for eye and tooth for tooth.' But I tell you not to resist an evil person. If someone strikes you on your right cheek, turn to him the other also" (Matt 5:38-39).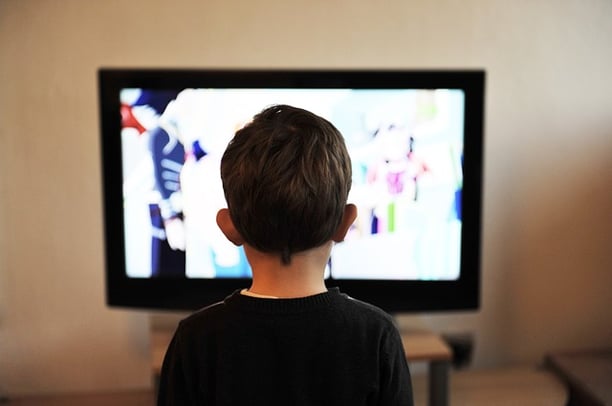 Trading Violence for Suspense and Meaning
While for some, watching violence comes with benefits, studies prove it also comes with disadvantages, especially for children. Viewing violence can make both adults and children more aggressive. Now that we know why people are drawn to violence. we can look for entertainment that offers suspense, thrill, and insight into human condition without all the gore.
Read Also: How Witnessing Violence Affects Your Children's Brains
PureFlix.com offers a number of Christian movies that are full of action and suspense. While not all the titles are completely free of violence, they keep it at a minimum and appropriate for your older children to view. Some action-packed films include: "Jerusalem Countdown," "In the Blink of An Eye," "The Bill Collector, Rumors of War," "Creed of Gold," "Saints and Soldiers," and "Beyond the Mask." Additionally, Pure Flix recently released the first season of the TV Series, "Ties that Bind," about Detective McLean, and her family. Please note, these titles do use mild violence to support the storyline, and therefore may not be appropriate for younger children.
Getting the Whole Family on Board
Often it's difficult to change movie habits that your family has developed over the years. It's important to talk to your family about why you want to get rid of excessive gore on television and the harm it has been proven to cause. For an informational document outlining statistics of violence in television for young children, click here.
By offering your family great alternatives, they will find that they actually get more out of Christian movies that offer inspiring storylines with clear depictions of good and evil and storylines that also ask questions about our humanity. Your family deserves to watch movies and TV with age-appropriate content that fosters their educational and spiritual development.
For thousands of Christian dramas, documentaries, educational films, and action packed movies, be sure to visit PureFlix.com. To watch PureFlix.com movies and television series for free, sign-up for a free trial.
Read Also: Family-Friendly Movie Challenge