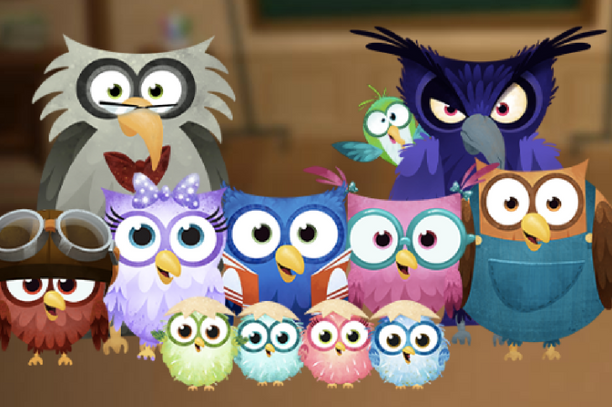 "Owlegories," an animated series for ages 2-6, features an adorable class of little owls who learn to see God in what He has created. The play on the word "allegories" is witty and appropriate, as the owls adventure to different places to learn the hidden (or not so hidden!) meaning in God's creation. Pure Flix Insider sat down with "Owlegories" producer, Chad Gundersen, to learn more about how the series came to be.
Owlegories Animated Series - Official Trailer from Owlegories
After realizing that not everything in the world of kid's entertainment was appropriate or God-honoring, Chad Gundersen knew parents needed a Christian cartoon for their preschoolers. Already inspired by his own kids and able to check "animation" off of his filmmaker's bucket list, Chad was excited when his friend Tom Boto first presented "Owlegories" to him.
An attorney by trade, Tom's foray into the world of children's entertainment stemmed from a love of the creative and a desire to teach his kids about God's hand in creation. Together with his nature-loving wife and their family, the Botos developed the original "Owlegories" storytelling app. After showing Chad what they had created, Chad and Tom enlisted the help of Keith Alcorn, co-creator of Jimmy Neutron, to help bring "Owlegories" to life. It wasn't long before the storybook app became the children's TV show now streaming on PureFlix.com.
When asked, "Why children's entertainment?" Chad answered, "The Christian realm is lacking in preschool-aged entertainment for children. I like to say 'just because you animated Paul doesn't mean it's fun. Just because the disciples are now a cartoon doesn't make it exciting and entertaining for children.'"
So the "Owlegories" team set out to make a show that would be entertaining for young audiences, be God-honoring, and also encourage kids to turn off the TV and enjoy the creation they were learning about. Chad explained to Pure Fix Insider:
"The biggest overarching message [in "Owlegories"] is seeing God in creation, seeing Him in our world, as kids. Wanting to get [kids] outside, which is kind of interesting because part of the reason kids stay inside is because of electronics and entertainment. So we tried to integrate the two by having that entertainment, but encouraging them to get outside."
Read Also: Great Summer Activity for Kids: Catch-Up on Owlegories
"Owlegories" was created for families on the go, so that parents can easily integrate Biblical lessons into everyday life- inside the house and out! "We designed Owlegories for the digital realm," said Chad, "because that's what kids are watching, on their tablets and their phones, in the car, in the grocery store, that sort of thing. We wanted to make it interactive, not just blank staring at the television, and that's why it really focuses on getting outside and doing stuff, seeing things."
The "Owlegories" universe is much more than just a TV show. There's an app to watch the show on the go, and a memory verse app coming soon. With a fun website and more episodes and DVDs in the works, your kids will find themselves immersed in "Owlegories" and learning about God's creation.
You can watch "Owlegories" for free right now on PureFlix.com with your free one month trial.