Remember when Hollywood was all about putting exciting, dramatic and heartwarming stories on the silver screen? In its early days, the American film industry reflected a culture that emphasized family values and clean entertainment. With modern technology, it's easier than ever to watch your favorite clean classics, and we just added some great ones your family will love.
Revisit John Wayne, Elizabeth Taylor, Shirley Temple and others with these titles and plenty more in our exclusive "Clean Classics Movie Guide."
1. "Angel and the Badman"
See John Wayne as wounded outlaw Quirt Evans in this classic western. When sheltered by a Quaker family, Quirt falls for the daughter, Penelope. Though she transforms Quirt's hard-boiled character for the better, he is obsessed with avenging the killing of his foster father. Will he learn to forgive?
2. "Dick Tracy's Dilemma"
This family crime mystery will have you on the edge of your seat! Detective Tracy is after a group of fur thieves who empty a dealer's vault and leave a dead nightguard at the scene. Tracy's investigation reveals the crimes were committed by an ex-con with a bum leg and a missing hand known as "The Claw."
3. "Africa Screams"
Bud Abbott and Lou Costello are a pair of mild-mannered bookworms who pose as big game hunters traveling deep into the African jungle in search of a rare gorilla - but what's really at stake is a secret diamond mine.
4. "His Girl Friday"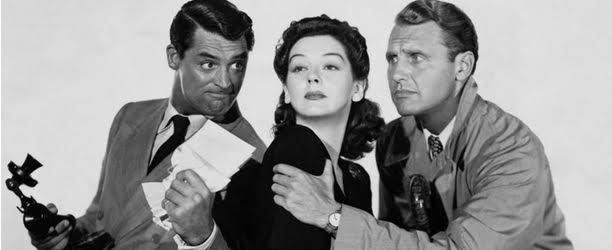 Ready for a romance that will take you back to the good ol' days? In this whip-smart screwball comedy, Cary Grant plays a desperate newspaper editor trying to keep his ace reporter (and ex-wife) from leaving the job to marry someone else.
5. "A Farewell to Arms"
Helen Hayes, Gary Cooper and Adolphe Menjou star in this adaptation of Ernest Hemingway's famous novel about a romance born in the fury of World War I.
Read Also: Christian Movies Inspired By Your Favorite Books
6. "Billy the Kid: Trapped!"
Billy thinks luck is on his side when he and two buddies are rescued from the gallows. Unfortunately, Jim Stanton, the boss of Mesa City, plans to frame them for a series of robberies and murders.
"Father's Little Dividend"
Spencer Tracy and Elizabeth Taylor reprise their father/daughter roles in this sequel to the popular Father of the Bride. Tracy resists the idea of becoming a grandfather and finds himself in a series of comical misadventures involving his new grandson.
7. "The Little Princess"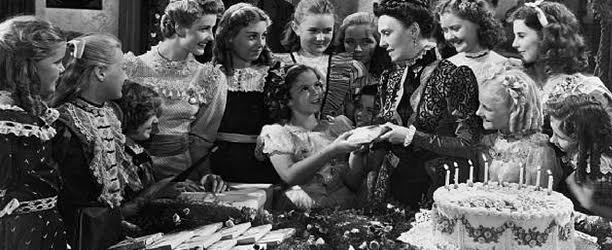 When her father is called to duty in Africa, young Sara (Shirley Temple) is sent to stay in the care of a school for girls. When hardship hits, her determination to act like a princess earns her friends and (ultimately) saves her. This is the perfect family movie for the "little princess" in your family!
"Angel on My Shoulder"
"Angel on my Shoulder" is the darkly comic tale of a murdered gangster who arrives in Hell, only to be sent back to Earth to make up for his sins.
More great classic films are just a few clicks away. Download the "Clean Classics Movie Guide" to see what other titles are available on any device through PureFlix.com.