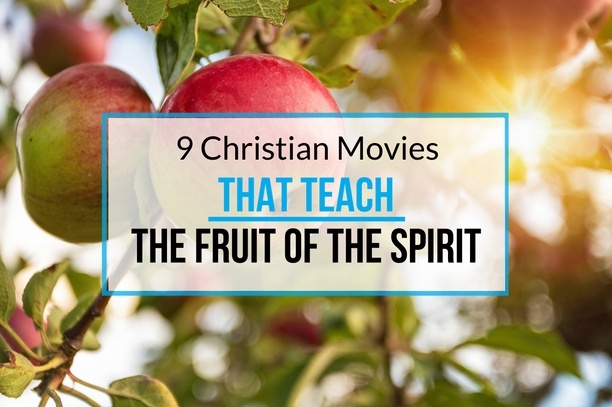 In the summertime, fruit is on all our minds. Blueberry bushes are heavy in Oregon, peaches are ripening in Colorado, and California strawberries are being picked daily. We know fruit is good for us. Our bodies are made to crave certain nutrients found in fruit, like vitamin C and antioxidants.
But there's another kind of fruit that's always in season- the kind that's good for your soul. We call them the Fruit of the Spirit, and the Apostle Paul describes them in Galatians 5:22-23: "But the Holy Spirit produces this kind of fruit in our lives: love, joy, peace, patience, kindness, goodness, faithfulness, gentleness, and self-control. There is no law against these things!"
Read Also: 7 Ways Faith-Based Films Support Family Values
Know what else is good for you? Watching Christian movies that teach these virtues. Sometimes, seeing the fruit in action is the best way to understand what they look like in practice.
So, grab your bowl of fresh-cut strawberries and enjoy our picks for the Christian movies that teach the Fruit of the Spirit:
When we think of "love," often our first thought is of romantic affection between a couple. The most powerful kinds of love, though, are often seen in other kinds of relationships- like that between a father and son. "Faith of Our Fathers," is a powerful story that demonstrates the power of love in an unforgettable way as two sons follow their father's legacies- all the way to the Vietnam War Memorial in Washington, D.C.
The Ultimate Gift is a touching story about a trust-fund baby finding out that real joy comes from the heart, not the pocketbook. Jason Stevens expects his inheritance to be enough money to sustain his life of luxury. It's not money he receives, though, but twelve "gifts" (challenges) designed to teach him what is most important in life. Along the way, he meets cancer patient Emily, who may turn out to be the greatest gift of them all.
Sometimes the best way to understand something is to see the opposite. "Woodlawn," begins at a time when peace was distant, but shows how Christ can transform an entire community. Set just after government-mandated desegregation in Birmingham, Alabama, "Woodlawn" is the incredible story of high school football star Tony Nathan and how he and the Woodlawn High School football team overcome racial tension to find peace.
"Me Again" is a classic "be careful what you wish for" story. Pastor Chaplin learns the value of being patient with others when he finds himself seeing life through their eyes.
In "The Secrets of Jonathan Sperry," we learn the power of kindness as Mr. Sperry teaches his young friends how to show the love of Christ to those around them.
In "Beyond the Mask," one character's goodness rubs off on others. In this family-friendly action film, Charlotte's grace and goodness attract the attention of Will Reynolds and change him forever.
"Marriage Retreat" demonstrates how the faithfulness of a couple is directly tied to the faithfulness of Jesus. Three struggling couples join one another at a retreat where they learn from the quirky Dr. Sullivan that "what" is missing from their marriages is actually a "who."
In "The Encounter," we see how Jesus demonstrates gentleness even when he calls us to step out in faith and step away from sin. Five strangers are stranded together in an old roadside diner during a massive storm, encountering not just one another, but someone life-changing as well.
"Old Fashioned" is the story of a young couple determined to have a God-centered relationship. As they learn more about one another, they learn how to let Jesus take control. Joyce Meyers says, "Love and self-control are the bookends of the fruit of the Spirit. Remove one of them and the rest fall over." This story shows the relationship between love and self-control, making it the perfect conclusion to our list.
To watch these or other Christian movies right now, you can try Pure Flix FREE for a month. Just click here to start your trial.