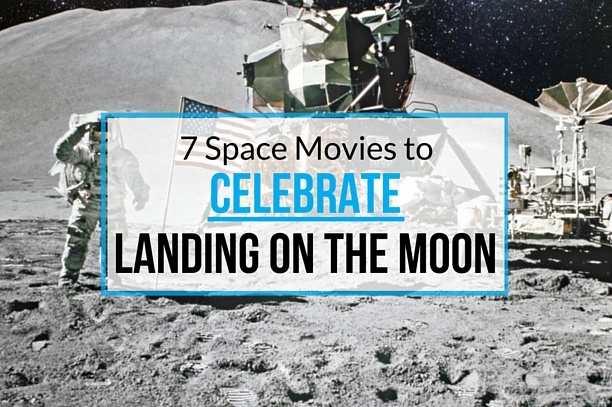 Apollo 11 was the first space mission that landed humans on the moon, 47 years ago today. Neil Armstrong took his famous first steps on the moon hours later (the 21st), and uttered those iconic words, "That's one small step for man, one giant leap for mankind." Decades later, we still get excited thinking of this monumental advancement.
Want a great way to celebrate the moon landing anniversary?

Check out these seven space movies on Pure Flix:
1. Space Warriors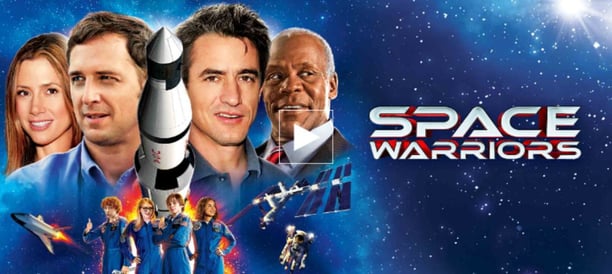 If your kids have ever wanted to be astronauts, this movie is for them. In "Space Warriors," brilliant kids compete at space camp for a chance to visit the International Space Station. Jimmy has wanted to visit space his entire life, and now he has a chance to compete for a spot on this once-of-a-lifetime trip. But he and his new friends find they're facing more of a challenge than they could have dreamed of.
2. Created Cosmos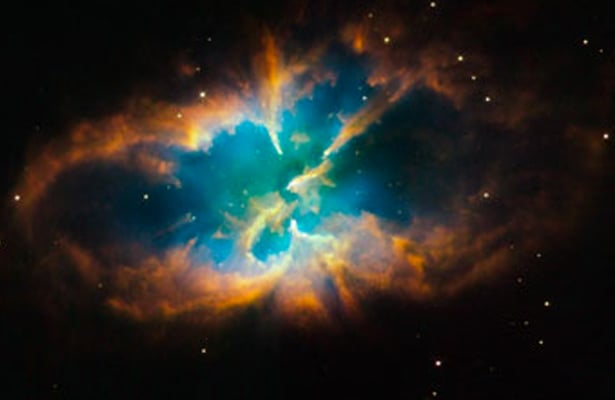 The vastness of space boggles the mind, and the beauty and diversity we find there demands a Creator. Take an awe-inspiring tour through our own solar system plus nebulae, galaxies, and more with this just-released new version of Created Cosmos—the popular creation-based planetarium program from the Creation Museum. This special edition has brand new effects plus more vivid colors in striking high definition. The drastically improved graphics make the Created Cosmos Special Edition look like a completely new program. Bonus features include a new full-length commentary by Created Cosmos author Dr. Jason Lisle, and the Special Edition Featurette compares new graphics to those from the original release. Features updated content and graphics.
Read Also: 5 Common Misperceptions About Christian Movies
3. Genesis 7
The year is 2082, and Christian scientists have funded the Genesis Command program to explore the universe and study creation. This series is a fun way to look at space through the lens of a not-too-distant future.
4. The Sky is Not the Limit
Ever wonder what it's really like to be an astronaut? In "The Sky is Not the Limit," NASA Astronaut Chris Hadfield tells his stunning story. From farm boy to pilot to astronaut and finally International Space Station Commander, Chris has seen his dreams become reality. If you've ever wanted to live in space,this real-life look will inspire you.
5. Veggies in Space: The Fennel Frontier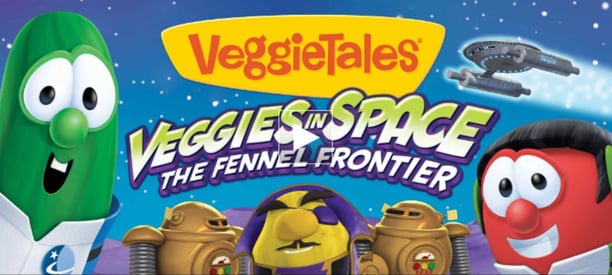 A lesson in the power of sharing! Join Captain Cuke (Larry the Cucumber) and his loyal first officer, Mr. Spork (Bob the Tomato), as they embark on an out of this world adventure to bravely travel where no Veggie has gone before. The entire USS Applepies crew takes on Luntar the Looter, a power stealing space pirate, but they're in for a big surprise when they find out what's motivating him!
Read Also: Veggie Tales: 5 Lessons from Junior Asparagus
6. Our Fascinating Universe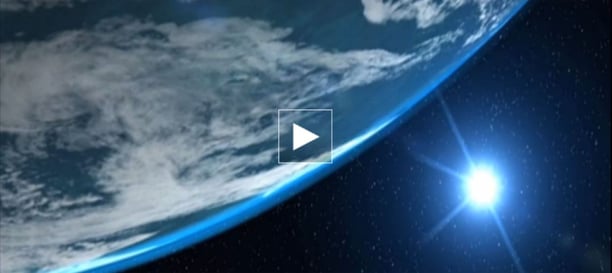 How did the universe come into being? What role do human beings play in it? Are we alone in the universe? Gazing into the infinity of the sky has always triggered fundamental questions. What keeps the stars and planets on their orbits? Which laws govern their paths? Was it pure chance that brought them into being or is their a higher Being behind it all? Featuring stunning space telescope images and captivating insights from leading scientists and theologians, including Alister McGrath and John C. Lennox, "Our Fascinating Universe" will take you on a journey into greater understanding.
7. Larry Boy and the Fib From Outer Space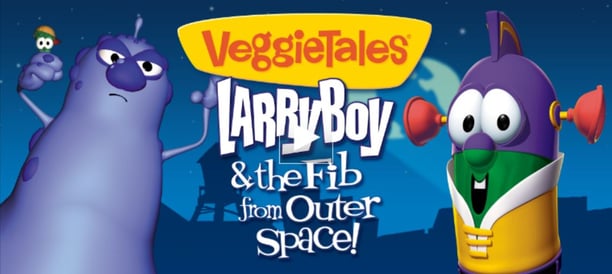 This childhood classic will inspire your kids to wonder about the "great beyond," while also teaching them an important lesson about telling the truth. It's a fun story that will spark great conversations about honesty, God, and God's universe.
Read Also: Action Packed Christian Movies for the Whole Famiily
If you want to watch any of these educational Christian movies about our fascinating universe, you can for a FREE month with Pure Flix.