Horses are typically gentle but powerful and majestic creatures, often developing love for and loyalty toward a kind and gentle master. For people who love horses but don't get to be around them much in person, movies about horses can allow them to indulge their affection.

Here are six movies horse lovers can watch on Pure Flix to inspire them and make their love for horses even greater.
1. The Wild Stallion
Hanna (Miranda Cosgrove) and her father have arrived at Matty's Bear Mountain ranch that runs along the borders of Utah and Nevada. Hanna has come to photograph the mysterious wild stallions that are rumored to run across the rugged mountain terrain. But when Hanna and her new friend CJ discover a plan hatched by the wealthy Mr. Novak to rid the area of the wild horses, the two girls must turn to Matty for help before it's too late!
2. Second Chances
Miraculously, things begin to change when Sunny and her mother Kathleen move next door to a horse ranch run by one-time rodeo star Ben Taylor. Sunny's recovery begins as she develops an affinity for Ben, and a love for a mean-spirited, crippled horse named Ginger.
SEE ALSO: Amber Marshall: The Heart in Heartland

Horses often develop close relationships with their riders and caretakers.
3. Healed by Grace
Riley has dreamed of being a world class dancer, but a horrific accident brings her dreams to a standstill. She is faced with the greatest setback of her life, yet she clings to her faith, determined to recover in time for nationals, turning to equine therapy to regain mobility.
4. Saving Winston
When a troubled teen is forced to leave her self-destructive lifestyle, a rescue horse and a new found love of God may help lead her to redemption. Will temptation from the dark shadows of her past lead her astray or will her love of God and the horse help her find salvation?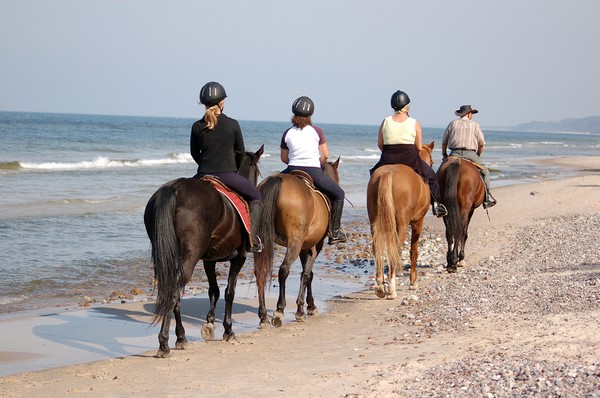 Read Also: Not Defined By Their Scars, Veterans and Horses Heal Together
5. Camp Harlow
On the brink of a family crisis, Alex, a teenage bully is asked by a young admirer she is interested in to attend a summer camp. She goes to camp expecting one thing, only to find out this is the last place she wants to be—a Christian camp. Thrown into a group of people she has never met, she is determined to shut out the world and continues to be mean and rude to others. However, Alex is brought out of the corners of her own heart in the most unlikely of friends: a horse named Gracie.
6. Wind Dancer
When a riding accident leaves a young girl unable to walk, her widowed father seeks help from a renowned and beautiful therapist who uses animals to help people. But the girl must first learn to trust the doctor - and so must her father. Ultimately, a spirited, purebred horse named Wind Dancer will hold the key to the girl's future.
WATCH ALSO: Heartland Series - This downhome series is filled with likable characters and old fashioned values.
You can watch these Christian movies and thousands of other titles for free on Pure Flix with a free trial. Become a member of the Pure Flix Digital Streaming Service today. Click Here and start enjoying thousands of Christian movies, TV shows, and educational programming online anytime, from virtually anywhere.
Read Also: Top Films Now Streaming on Pure Flix