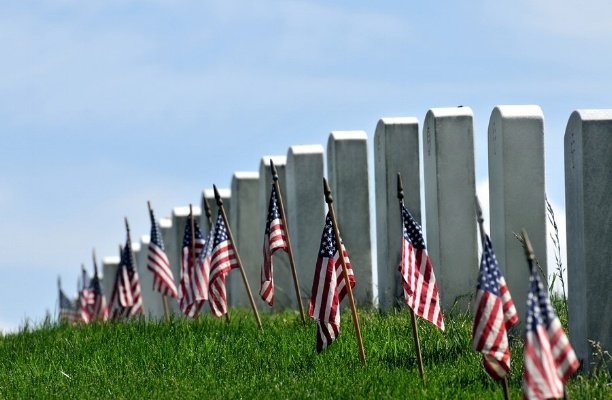 Memorial Day is a time to remember those who have died in service to our country. As we enjoy our long weekend, let's not forget the sacrifices made by our military men and women to give us the freedom we now enjoy and to maintain it for over 200 years. Watching Christian movies that honor our military and veterans can be a great chance to celebrate with your family and friends this Memorial Day. Here are some suggestions from Pure Flix.
1. Indescribable
Amidst financial pressures and the uncertainties of WWI, Pastor Lehman begins to write a song about the love of God. When he gets stuck on the third verse, Blynn comes to the rescue by laying out a strategy to help Papa write the song.
2. Saints and Soldiers
This action-packed story is based on the horrifying historical event known as the "Malmedy Massacre." In December 1944, Hitler's army blitzkriegs through the Ardennes Forest into Belgium, creating the terrifying wintertime offensive known as the Battle of the Bulge. Corporal Nathan Greer and close-friend Sergeant Gordon Gunderson find themselves held captive with over one hundred other American soldiers in a snow-covered field. As panic and confusion ensues, the German soldiers open fire on the American prisoners. Greer, Gunderson and a handful of other soldiers are able to escape the massacre by hiding in the nearby woods. Without weapons or food, they take on the unforgiving winter as they try to find their way back to allied-occupied territory.
3. Eye of Vichy
The Eye of Vichy is a brilliantly chosen compilation of long forgotten film footage and newsreels produced by the Nazis and French collaborators during World War Two. From the small town of Vichy in central France, Field Marshall Petain's puppet government worked with their Nazi overlords in creating pro-Nazi propaganda. Seeking to turn the tide of public emotion against both the Allied Forces and the Jews, they skillfully produced a strange alternative history of the war years that is shocking and grimly fascinating. French New Wave founder Claude Chabrol creates a masterful look at Nazis and media manipulation that is as engrossing as any of his thrillers.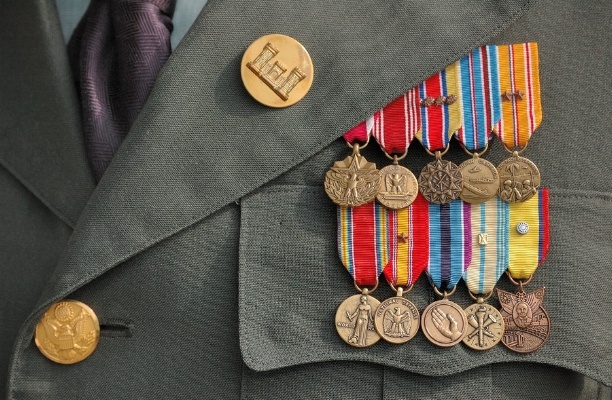 Read More: How to Host a 4th of July Outdoor Movie Night
4. Louis Zamperini: Captured by Grace
Olympic track star Louis Zamperini survived a brutal Japanese POW camp and returned home from the war to a hero's welcome. But, he would soon see that his life was far from unbroken; in fact, everything around him was falling to pieces. Tortured now by nightmares, bitterness, and violent anger, Zamperini was on the verge of losing his wife and daughter. Then, in 1949, God changed everything.
5. Unsung Heroes
This inspiring story of perseverance and triumph, dramatically and for all time, sets the record straight on the unrecognized courage and sacrifices of our female service members. Unsung Heroes: The Story of America's Female Patriots is an inspirational saga of unrecognized courage and sacrifice that touches every community in the nation. These are women who, despite the hardships of military service, are proud of their long-standing commitment to the patriotic ideals of the United States. It is a story of all guts and no glory and its theme, the price of liberty, is relevant to all Americans. Through rare photographs, archival materials, personal memorabilia and on-camera interviews, this 2-part documentary produced by Academy Award® Winner Ron Howard illustrates the enormous accomplishments and profound sacrifices of our female patriots that have previously been ignored...until now!
6. Faith of Our Fathers
With the Vietnam War raging in 1969, two young fathers report for duty. A man of great faith, and a doubtful cynic. A quarter-century later, their sons, Wayne and John Paul, meet as strangers. Guided by handwritten letters from their fathers from the battlefield, they embark on an unforgettable journey to The Wall - the Vietnam Veterans Memorial in Washington, D.C. Along the way, they discover the devastation of war cannot break the love of a father for his son.
Become a member of the Pure Flix Digital Streaming Service today. Click Here and start enjoying thousands of Christian movies, family-friendly TV shows, and educational programming online anytime, from virtually anywhere, FREE for one month.
Read More: Top Christian Movies for Your Family