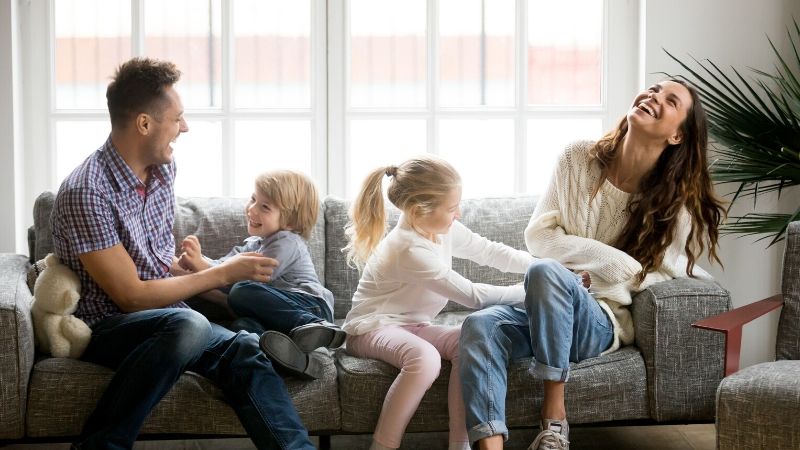 As the COVID-19 crisis continues, many of us are reflecting on the real-time lessons we're learning as we homeschool our kids, shelter in place and no longer interact in person with friends and loved ones.
For many, this has been a difficult time; for others, it has been refining. Either way, the experiences we have had during this unprecedented time are worthy of reflection. They're also quite relatable to what Rick Baldwin faces in the new Pure Flix series "Finding Love in Quarantine."
WATCH: See Thousands of Faith and Family-Friendly Movies and Shows With a Free Trial
The parallels between our lives and Rick's, in fact, are notable. Amid a crisis that has forced everyone into quarantine, Rick — the main character in "Finding Love" — seeks sanity and normalcy.
From struggles over his job to raising his child (and learning to homeschool her), his ups and downs leave us repeatedly nodding in agreement and understanding. So, let's explore some of the lessons we're experiencing in real-life:
Lesson 1: Patience Is Key
Some of us likely assumed we were very patient people before the quarantine. And maybe some of us have proven that we are, but if we're being honest: this has been difficult for many of us, with millions of Americans balancing work and responsibilities with educating children at home.
So, many of us have discovered one of two things: either we are incredibly peaceful and patient — or we have some work to do. Rick finds himself in a similar position when he's faced while quarantining with a little girl who he has a distant relationship with and a whole slew of other struggles.
READ ALSO: 10 Powerful Lessons About Love From 1 Corinthians 13
Ephesians 4:2 (NIV) has a great reminder for us all, especially as some of us pray for patience to get through each day: "Be completely humble and gentle; be patient, bearing with one another in love."
Lesson 2: What Matters
One of the other things coronavirus has taught us: priorities. It's so easy to be so consumed by work and responsibilities that we push to the side what really matters. And yet the quarantine has caused many of us to refocus on what is of real value: faith, family and loved ones.
We see Rick face these same struggles, as he and his daughter Gracie reconnect amid quarantine. Rather than continuing on the same difficult and strained course that existed before an illness restricted them, he made the choice to forge a deeper connection with Gracie.
Many of us are facing the same thing in our own lives. Despite the struggles, this has been a time to focus on what truly matters.
Lesson 3: Gratitude
It's easy on a normal day to take for granted everything we have. From groceries to coffee runs, life in America can be relatively easy (especially compared to other places). But the COVID19 crisis led many of us to suddenly realize that we have a lot to be grateful for in our lives.
From more difficult shopping trips to the inability to access what was once commonplace (hey, we haven't even been able to go to movie theaters), life is looking a lot different. And yet we're able to reflect and ponder on what we once had — and what we still have.
Rick and Gracie find themselves in the same situation, as they navigate the newfound waters of life. You can watch them embark on this journey in "Finding Love in Quarantine."
READ ALSO: 5 Healing Prayers For Forgiveness
Lesson 4: Forgiveness
One other reality we've been faced with: life is short. And as we ponder how short it is, we might also find ourselves thinking over the power of forgiveness. Rick's daughter, Gracie, forgives him in the show and the two start fresh on a more positive path.
Many of us struggle with forgiveness, but Matthew 6:14-15 (NIV) offers us an essential reminder — a lesson we can all revisit during quarantine:
"For if you forgive other people when they sin against you, your heavenly Father will also forgive you. But if you do not forgive others their sins, your Father will not forgive your sins."
We hope this reflection offers some important and relatable truths. And be sure to stream "Finding Love in Quarantine" right now over on Pure Flix.
You'll see how character Rick Baldwin is trying to manage a household and homeschool mayhem, all while reconnecting with his young daughter Gracie (and in the midst of a medical crisis!).

Grab a free Pure Flix trial today to stream "Finding Love in Quarantine."