While you are waiting for the release of "The Case for Christ" movie coming this April, there are several inspirational movies that are streaming now on PureFlix.com about helping others deal with loss.
Dealing with the death of a loved one can be one of the most challenging issues people face. Have you have ever had a friend experience such a tragedy in their life? It can be hard to know how to support someone throughout the grieving process, but there are things you can do to help. Here are just a few:
Be a friend. Strong emotions are a normal part of grieving the death of a loved one. It is important to be available and be a good listener if your friend wants to open up. It's not helpful to say, "Be strong" or "stop crying" when someone is working through their emotions. Crying is part of the process.
Encourage curiosity. Strobel went through his father's wallet after the funeral and discovered things about him that he never knew. These things helped him to better cope with the loss of his father and to forgive his father for some upsetting events in the past. Encourage your friend to go through some of the belongings of their loved one as a way of discovering more about them.
Ask for stories. Ask your friend or relative to share some special events or stories from their loved one's life. This can be an uplifting part of the grieving process and can help your friend to feel proud of the achievements or unique characteristics of their loved one. Sometimes it will bring back happy memories and smiles amidst tears.
Pray and Encourage Faith. It is important to include your friend in your prayers and let them know you care enough to pray for their happiness. Remind your friend to turn to God for peace and to find comfort in the cross. Don't be afraid to share a favorite scripture that can remind your friend of the peace available through the Lord. A good verse you could use is found in Matthew 5:4, "Blessed are those who mourn, for they shall be comforted."
Find more advice on helping a friend deal with the loss of a loved one by watching the following three inspirational movies on PureFlix.com.
1. God's Compass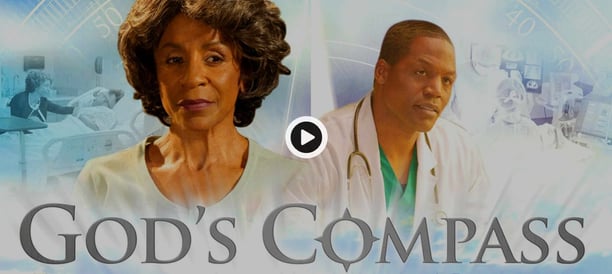 In this film, Suzanne deals with her loss by helping Eli, a criminal who needs a second chance. By following God's direction Suzanne realizes there is no retiring in God's Kingdom.
2. Closer to God: Jessica's Journey
When Jessica is stricken with an illness, she and her family search for answer, and Jessica turns to God for meaning and redemption. After her passing, her mother is left with nothing but questions, which puts her faith in God to the test.
Watch "Closer to God: Jessica's Journey" Now →
3. Saved By Grace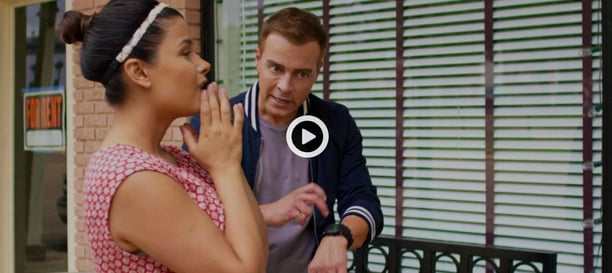 A retired police officer, despondent over the loss of his family, contemplates a dramatic decision which will change his life forever. He then meets a mysterious woman who, through her personal stories, gives him a reason to re-examine what is most important to him.
For more inspirational movies, check out the thousands of titles on PureFlix.com. If you're not a subscriber, you can watch for free during your one-month trial.