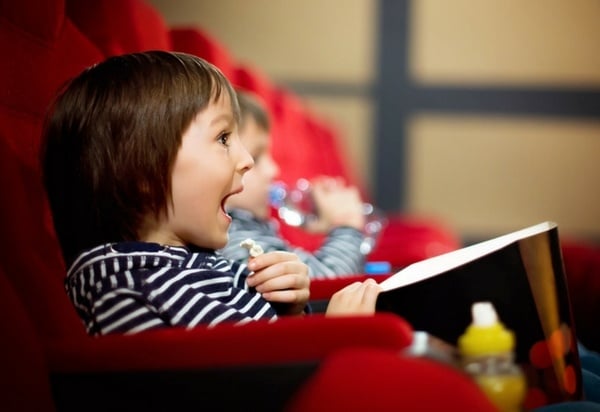 It's not just in your head, today's PG rating isn't your mamma's PG. What used to be a trusted way to categorize movies as family-friendly (or not) has become, to many parents, an arbitrary and unhelpful label. If you've ever found yourself thinking, "This is rated PG?," you're not alone.
A study from the Harvard School of Public Health found that "ratings creep" has allowed more violent and sexually explicit content into films than ever before. But while movie raters seem to have grown more lenient over time, meanwhile family-friendly films consistently earn the most money in the box office.
Forbes reports, "Movieguide, which has been analyzing how movie content compares with its cash intake since 1991, has found repeatedly that family-oriented movies make more money, while the movies with higher instances of sex and violence do not fare nearly as well."
So why the disconnect?
The ratings system we're all so familiar with, ranging from a general audiences' "G" rating to "R" for restricted audiences, is managed by the Motion Pictures Association of America. The ratings board suffers from two realities: an overwhelming amount of content to review, and an apparent disconnect with many parents.
Kimberly Thompson, associate professor of risk analysis and decision science at Harvard's School of Public Health, is quoted in the New York Times, ''When you look at the average, today's PG-13 movies are approaching what the R movies looked like in 1992. Today's PG is approaching what PG-13 looked like a decade ago.''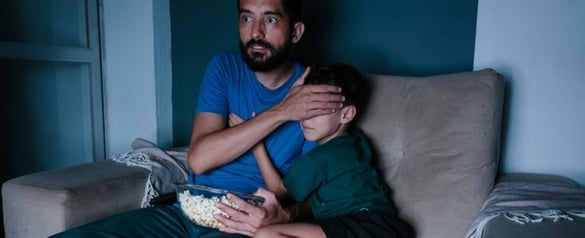 Dr. Barbara Wilson explained to The Center for Media Literacy,
The MPAA Ratings Board examines each individual film in terms of theme, language, nudity, sex, drug use and violence. Informing parents is important to the MPAA. But it is also clear that the rating system's main purpose is defusing public criticism and protecting the film industry from government intervention.
Unfortunately, the MPAA's preoccupation with what is offensive to adults comes at the expense of what is arguably a more important question: What types of portrayals are really harmful to children?
But the difference between what's offensive to parents and what is damaging to kids is exactly the point. Psychologists have long known the effects of media (both positive and negative) on different age groups. And the best people to determine where that line is cannot be a mysterious board of reviewers, but parents making choices about what is best for their kids.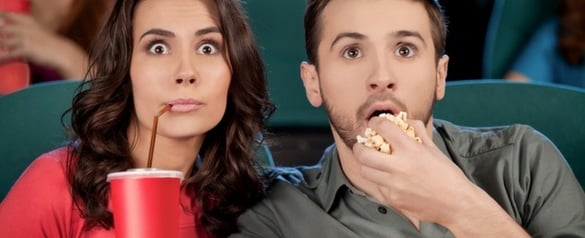 One thing is certain, that film rating you used to trust isn't an adequate way to evaluate the content of a film. But without watching every movie in advance of your kids, what's a parent to do? Here are three awesome solutions:
1.) Read Reviews
When culture seems so disconnected from family values, it's easy to feel alone. Thankfully, websites like PluggedIn and Common Sense Media have done the work to make movies as transparent as possible. Sites like these review what's hot in theaters and on TV and tell you exactly what to expect. With categories that explore positive and negative influences, sexual content, language, spirituality, substance use, and more, these detailed reviews of today's media give the power back to parents. After all, knowledge is power!
2.) Use a Filtering Service
Some movies are fairly clean, but still have the occasional swear word that makes you cringe. Services like ClearPlay allow you to mute potentially offensive words in otherwise clean content. ClearPlay CEO Matt Jarman says, "Parents can now fine-tune their family's viewing experience for even more wholesomeness in their entertainment and both companies get to fulfill their goals of providing families with positive entertainment."
3.) Try a Family Streaming Service
Of course, nothing beats the convenience and choice of a digital streaming service catered specifically to families like yours. "No language, sex, or violence surprises" is PureFlix.com's promise to customers. All 7,000+ titles have gone through an extensive review process. Titles that deal with more mature themes (like "Caged No More") or some action violence (like "Left Behind") have clear parental warnings that you can trust.
Finally, "ratings creep" doesn't have to get in the way of family movie night. Even better news? You can enjoy PureFlix.com's family-friendly movies and TV shows for free during your one-month trial.