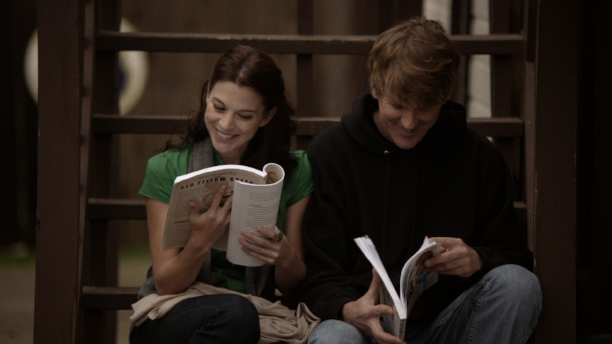 Pure Flix is ready to help you foster togetherness on Valentine's Day with three films currently on our streaming video platform.
This trio has sweet, Christian themes focused on authentic romance, the importance of faith in a relationship, "first loves" and overcoming problems from the past. And while no one ever accused the Pure Flix Insider of being Cupid, we're hoping your journey to PureFlix.com on Valentine's Day brings you inspiration, joy and love.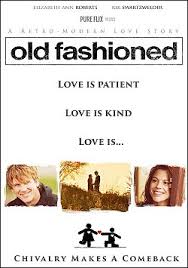 Old Fashioned combines the time-honored tenets of chivalry and authentic love with today's romantic realities.
The movie focuses on a former frat boy, Clay Walsh (played by writer and star Rik Swartzwelder) and Amber Hewson (played by Elizabeth Roberts of "CSI" and "Criminal Minds" fame) as a free-spirited women, who attempt to have an "old fashioned" courtship in contemporary America.
Clay owns a small-town town antiques shop. Amber rents an apartment above the shop. When the relationship slowly blossoms, the authentic and romantic meaning of love takes center stage.
Read Also: 5 Romantic Comedies for Date Night
Swartzwelder said in several interviews that the film borrows many aspects from his own life. He grew up in the "MTV Generation" but once he found Jesus, his life changed.
"With the film release of "Old Fashioned", I wanted to tell a love story that takes the idea of Godly romance seriously and spark some meaningful conversations about love and romance," Swartzwelder told Charisma Magazine. "Hopefully, [the movie will] help bring a measure of additional healing and wholeness to those who may still carry wounds or guilt from previous romantic relationships."
Ironically, the movie opened in theaters on the same weekend last year as the controversial "Fifty Shades of Grey", which--putting it mildly--examines relationships from a completely different angle. The timing of the releases, didn't faze Swartzwelder.
"It seemed like a unique time to say let's have this discussion," he told the Associated Press. "Who do we want to be?"
Read Also: 25 Relationship Signs That He's the One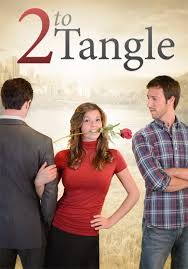 If you're looking for an entertaining Christian love story with lots of twists and turns, "Two To Tangle" might be just the ticket.
Jessica, a young woman played by Payton Patrone, is trying to get her true love Tom Martin (played by Clay Doss) to join her in committing to Christ and sharing her faith. The message of sticking to one's faith resonated well with reviewers.
Tom, however, doesn't embrace Jessica's Christian worldview, and the situation gets messy when someone she thinks is Tom, is using an online dating site under an assumed identity.
Questions arise. Is it a coincidence? Does Tom have a twin brother?
Well, to make it even more interesting, Tom passes away unexpectedly and starts to appear to Jessica following his death as an "evil spirit" or "apparition." Scared and confused, Jess seeks out an explanation for these haunting attacks. She discovers that the key to her deliverance is her faith.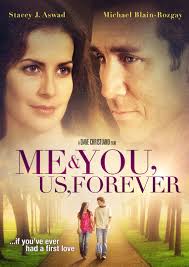 Written, directed, and produced by Dave Christiano, who draws from personal experiences, the inspirational movie centers on "first loves" and seeks to help Christians who are struggling with their relationships.
Following an unwanted divorce, a Christian man, Dave (played by Michael Blain-Rozgay) meets Carla (Stacey J. Aswad) at a divorce recovery group. A friendship ensues and both of them soon realize they have been thinking about their lost first loves.
Dave, however, wants to act on his thoughts. He begins the journey of reconnecting with his former high-school girlfriend after breaking up with her 30 years ago.
Sandi Fix, a former Miss South Dakota, plays the role of Mary, girlfriend of Dave's past. She told the Rapid City (S.D.) Journal, "Dave [Christiano] had a very good love story…I think a lot of people wonder about somebody in their past."
The film also can help those Christians overcoming a divorce, according to Christiano.
He told the Christian Post, ""This movie is very real. The story tries to help people who have been affected by singleness, separation or divorce, and that begins by being honest with your feelings, emotions, and yourself. Through the main character in the film, we'll see just that. It's the beginning of healing in any situation."
Of course, there are many other movies that would make wonderful additions to your Valentine's Day celebrations. Just look under the "Featured" tab for more inspirational Christian titles.
Not a member of the Pure Flix Digital Streaming Service yet?
and start enjoying thousands of Christian and family-friendly originals, movies, TV shows, and educational programming online anytime, from virtually anywhere, on any device, FREE for a month.