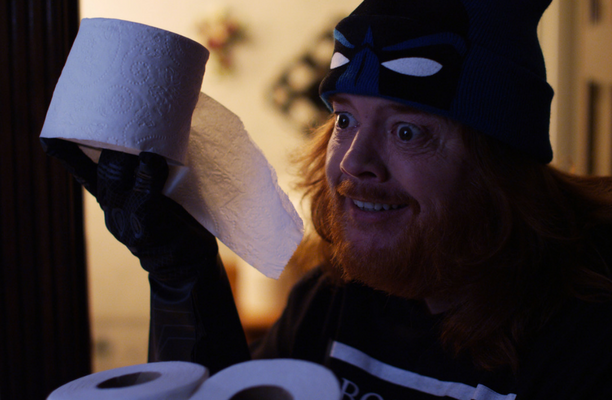 Heaven Bound is a quirky story about the misadventures of a couple whose perfect life is turned upside down after an irreversible mistake. Desperate, they decide to rob a mansion to pay their debts and start over. Once inside, though, they encounter the mansion's owner, who is on a mission of his own: to save a soul. This "Home Alone" style family comedy, now available on PureFlix.com, is sure to get you (and your kids) laughing. Here are three of our favorite moments from "Heaven Bound:"
Where Will You Go When You Die?
In this funny scene, Curt visits Dr. Drake to ask him an important question.
Moochie Wants In!
Moochie tries to convince Josie and Ted to let him help with the robbery, toting his skills as a "professional sneaker-inner."
Read Also: Love Different: A Christian Comedy With a Profound Message
"There's Salt from the Popcorn in My Eyes…"
Dr. Drake invites his intruders to watch some Christian movies with him.
What was your favorite part of "Heaven Bound?" If you haven't seen it yet, be sure to catch it on PureFlix.com for free with your free trial.