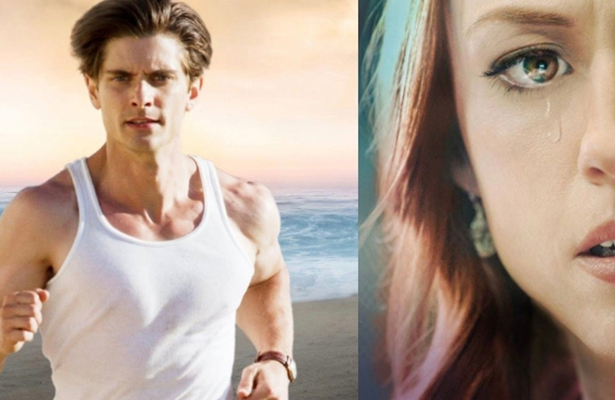 Leave a Comment
Updated on May 22, 2019 by

Billy Hallowell
The annual KLOVE Fan Awards will be held on June 2 at Grand Ole Opry House in Nashville, Tennessee. This exciting awards show, which honors Christian musicians, also includes an important entertainment category that extends beyond music: film/television impact.
And here's the really exciting news — there are three films from Pure Flix nominated this year: "Unplanned," "Indivisible" and "Unbroken: Path to Redemption."
You can vote right now for any of these movies on the KLOVE Fan Awards website. Voting is open from May 13-30, so head on over and support your favorite film from Pure Flix. Also, be sure to check out some of the incredible music acts who are also being honored.
READ ALSO: Abby Johnson Reveals Shocking Impact of 'Unplanned'
Here's a bit of a primer on each of these films, just in case you need a little refresher:
"Unplanned": An Amazing Story of Redemption
"Unplanned" is a film about Abby Johnson's personal story of transforming from a Planned Parenthood clinic director to one of the most well-known pro-life advocates in America. It's a journey of hope, faith, and redemption — one that took the box office by storm this year, as audiences flocked to see what the buzz was all about.
Listen to Johnson share her story:
"Indivisible": A Movie About Marriage and Military Life
"Indivisible" is another film based on a real-life story about U.S. Army Chaplain Darren Turner, his wife, Heather, and the couple's fight to save their marriage. Here's more from the movie's description:
"Fresh from seminary and basic training, Chaplain Turner and his family arrive at Fort Stewart. Yet before the Turners can even unpack their new house, Darren is deployed to Iraq. Heather is left taking care of their three young children alone … as well as serving the families of the other deployed soldiers.
Despite a desire to stay connected with their loved ones, the harsh realities of war take a daily toll over the course of the battalion's extended deployment. Meanwhile back home, babies are born, kids keep growing, and nerves are frayed with every late-night knock on the door.
With deeply etched battle scars, the soldiers' long-awaited homecoming is much different than any of their families anticipated. Carrying burdens the other can't comprehend, the Turners must decide if they're willing to face one more battle: The fight to save their marriage."
READ ALSO: 'Grey's Anatomy' Star Sarah Drew Surprises These Adoptive Parents
Watch Sarah Drew, star and executive producer of "Indivisible," discuss this powerful film:
"Unbroken: Path to Redemption": A Story About Overcoming the Past
Louis Zamperini was one of America's greatest heroes. He was a World War II veteran, POW, Olympic runner, and an evangelist, and his amazing, real-life story was stunningly told in "Unbroken: Path to Redemption."
"My dad's story is full of great stories," Zamperini's son, Luke Zamperini, said last year during an interview with PureFlix.com's "Pure Talk." "Punk kid makes it into sports, athlete makes it to the Olympics, Olympian joins the military, soldier crashes at sea and survives for 47 days, famous American athlete picked up by Japanese and put into a prison camp."
READ ALSO: How a True American Hero Survived Absolute Horror, Found Christ
Angelina Jolie's hit 2014 film "Unbroken" told some of Zamperini's story, but this sequel dives much deeper into his conversion to Christianity and how it transformed his life. Watch his son discuss the film and his dad's life:
So, there you go! That wraps our recap on the three incredible films from Pure Flix. Be sure to vote here.