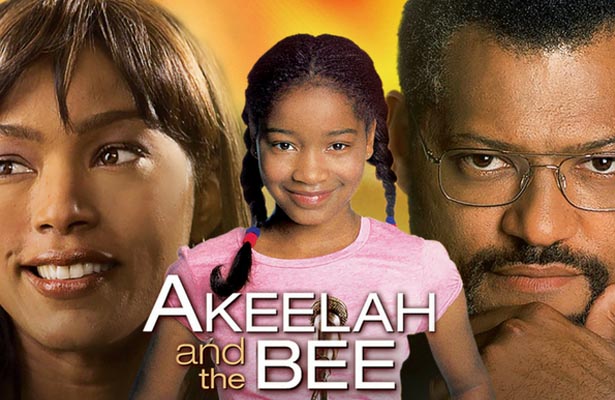 Teaching kids to believe in themselves and persevere can be difficult in a world full of poor role models and intense peer pressure. Today, kids are bombarded with messages through media and their friends. As a parent, you have a special opportunity to help your children develop the self-worth and courage to continually try - and succeed.
This is the predominant theme of the film "Akeelah and the Bee," featuring Keke Palmer and Laurence Fishburne. In this inspirational family film, Palmer plays Akeelah Anderson, a bright 11-year-old girl struggling to fit in at Crenshaw Middle School. Pressured to enter the school spelling bee, Akeelah soon discovers her natural talent for not only spelling, but competition.
WATCH "AKEELAH AND THE BEE" NOW! STREAMING ON PURE FLIX FOR A LIMITED TIME ONLY.
The ups and downs of this charming "underdog tale that manages to inspire without being sappy" (Dana Stevens) presents more than just a night of family entertainment. This family movie is full of lessons that will lead to even more important conversations with your kids. (Warning: mild spoilers ahead.)
1. You Have '50,000 Coaches'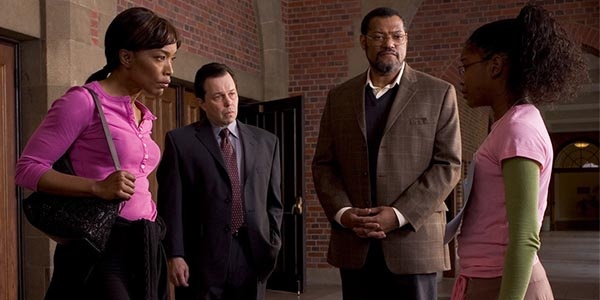 After her spelling coach resigns, Akeelah finds herself losing motivation and close to giving up. Her mother, Tanya (Angela Bassett), then tells her she has "50,000 coaches," because her entire community is willing to help her.
And help her they do; the waitress at the diner, Akeelah's classmates, her family members, even a homeless man are seen grilling her on spelling flashcards. This scene is impactful because it isn't just true in Akeelah's life - we all have a community of "coaches" to help us.
Teach your child to reach out for help instead of giving up. It's a simple principle with a lot of power.
2. Peer Pressure Can Be Good or Bad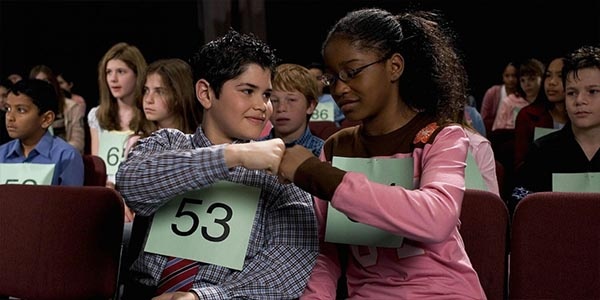 Our friends have a deep influence on us, especially as children. Your children will feel pressure from their peers on a daily basis - it's up to you to help them choose friends wisely so that this kind of pressure has a positive influence on them.
In "Akeelah and the Bee," Akeelah befriends fellow speller Javier Mendez when he invites her to join his school's spelling club. Their friendship turns out to have a deep influence on Akeelah, as Javier encourages and supports her throughout.
We often speak of negative peer pressure and forget the immense power of positive friendships. Helping your children understand what a positive friend looks like can be key to improving their self-esteem, confidence and ability to persevere.
3. Parental Influence Matters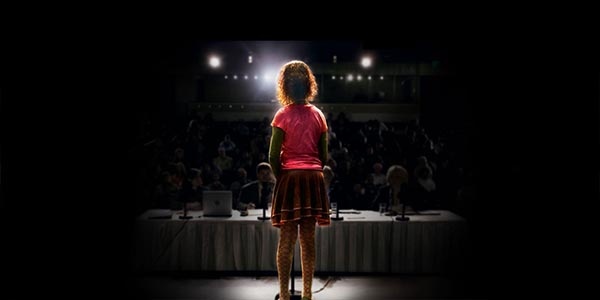 While Akeelah is motivated throughout this inspirational movie by teachers, friends, and others, the influence of her parents is profound and undeniable. Her widowed mother, initially worried that her daughter's dream could fail and further damage her self-esteem, later becomes a huge supporter to Akeelah. Focus on the Family's Plugged In review notes that "Even Akeelah's late father continues to exert a positive influence on her with his love for words and solid, masculine example."
The best way to teach your children to never give up? Show them.
You can watch "Akeelah and the Bee," plus thousands of other faith and family movies, TV shows, and more with your free trial of Pure Flix.