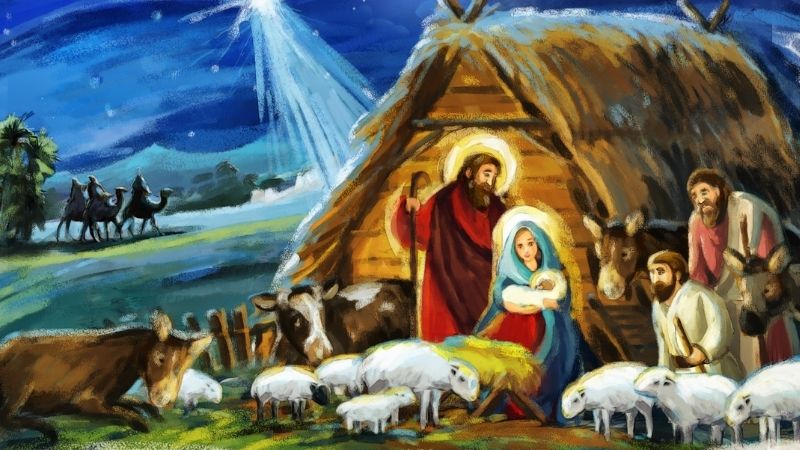 The Christmas season is a beautiful time for celebrating Jesus' coming, but it can also be a stressful time for some amid the hustle, bustle, tough family dynamics and, in some cases, disputes over the separation of church and state.
WATCH: Stream the Best Christian Christmas Movies Right Now on Pure Flix
The season for joy can sometimes turn chaotic or unpleasant — especially if we let it. And that's exactly what Dan Reed (played by Ted McGinley) experienced in the film "Christmas With a Capital C" when his high school nemesis, Mitch Bright, returned to his hometown and attacked a traditional nativity display.
But in the midst of the Christmas battle, the townspeople learned that love can triumph over political correctness. If you haven't seen the film, it's worth streaming this holiday season (get a free Pure Flix trial here if you don't have one).
There are some powerful scriptures and life lessons at the center of the film that are worth pondering during the holiday season — and at all times during the year! Let's explore.
READ ALSO: Your Pure Flix Romantic Christmas Comedy Guide
Love Others No Matter What
"Hatred stirs up conflict, but love covers over all wrongs." - Proverbs 10:12 (NIV)
After Mitch goes after the nativity and sues to stop its presence on government property, the town erupts into debate and chaos. Problems only intensify when Mitch calls the police after Dan's daughter sings Christmas songs on government property.
While the little girl could have been angry over the incident, she decided to do a kind deed: bake cookies for Mitch.
It's a powerful moment in the film that reminds us of the transformational words written in Proverbs 10:12. Rather than feeding hatred with hatred, we are called to love others — and we're told that "love covers over all wrongs." This is a central lesson in "Christmas With a Capital C."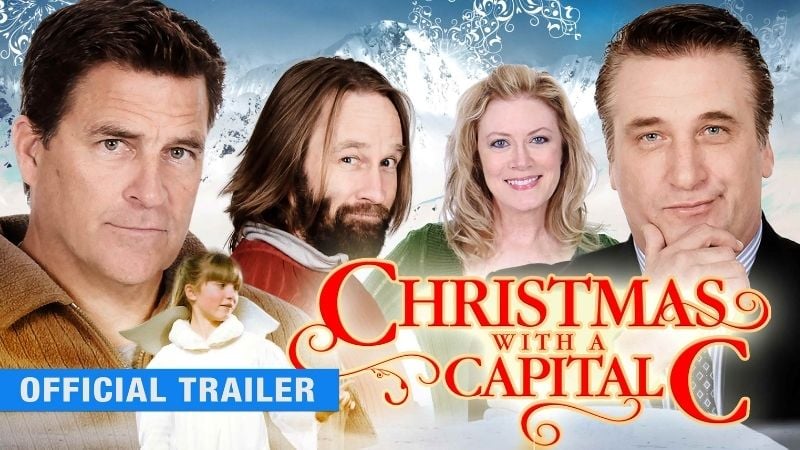 Pray for Difficult People
"But I tell you, love your enemies and pray for those who persecute you, that you may be children of your Father in heaven." - Matthew 5:44-45 (NIV)
The film offers us another powerful scriptural reminder: to pray for difficult people, and for those who persecute us. It's easy to let anger overtake us, but we see characters in the movie turning to prayer for Mitch — even as their battle over the nativity continues to rage.
READ ALSO: See the Giant Nativity Scene That Just Shattered Records
When we remember that God's love is for everyone, it transforms our hearts. So, no matter what, pray for difficult people and those who persecute you.
Love Changes Things
"And now these three remain: faith, hope and love. But the greatest of these is love." - 1 Corinthians 13:13 (NIV)
It's easy to get caught up in fighting and chaos, but, as we see in "Christmas With a Capital C," love holds the power to change hearts and minds. It's not always easy to follow this advice, but we see the powerful changes that unfold in Mitch when Dan and others turn to love rather than anger.
Want to grab more powerful lessons from this great film? Stream it here, and be sure to watch plenty of other Christian Christmas movies on Pure Flix today!