Remember when Hollywood was all about putting exciting, dramatic and heartwarming stories on the silver screen? In its early days, the American film industry reflected a culture that emphasized family values and clean entertainment. With modern technology, it's easier than ever to watch your favorite clean classics.
PureFlix.com offers safe and family friendly content that you can trust — content that is entertaining for you and your family. Revisit John Wayne, Elizabeth Taylor, Shirley Temple and others with these titles and plenty more in our exclusive "Clean Classics Movie Guide." And check out some of the classic family movies that you can stream during the Christmas break.
"Angel and the Badman," 1947
See John Wayne as wounded outlaw Quirt Evans in this classic western. When sheltered by a Quaker family, Quirt falls for the daughter, Penelope. Though she transforms Quirt's hard-boiled character for the better, he is obsessed with avenging the killing of his foster father. Will he learn to forgive? Watch this classic movie to find out.
Watch Now: "Angel and the Badman"
"The Treasure Seekers," 1996
"The Treasure Seekers" is a film based on the classic children's book by Edith Nesbit. This story is beautifully brought to life with warmth and humor. The movie tells of a widower and his six children, Dora, Oswald, Dicky, Alice, Noel, and Horace Octavius (H.O.). The children embark on an ambitious quest to recover their family's fortune in order to save their father. It's one of the classic kids movies worth watching this Christmas break!
Watch Now: "The Treasure Seekers"
"Dick Tracy's Dilemma," 1947
This family crime mystery will have you on the edge of your seat! Detective Tracy is after a group of fur thieves who empty a dealer's vault and leave a dead nightguard at the scene. Tracy's investigation reveals the crimes were committed by an ex-con with a bum leg and a missing hand known as "The Claw." Among classic movies to watch for kids and adults, this one is a keeper.
Watch Now: "Dick Tracy's Dilemma"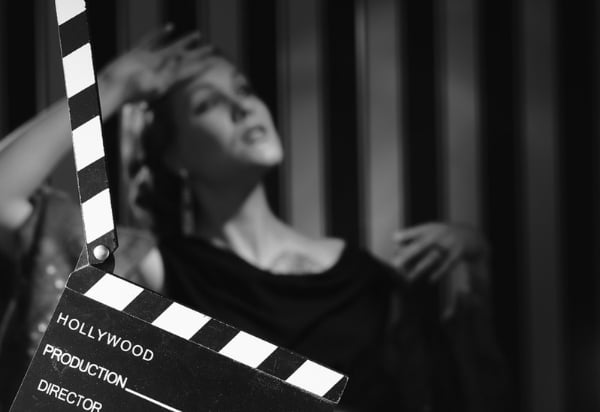 "Africa Screams," 1949
Bud Abbott and Lou Costello are a pair of mild-mannered bookworms who pose as big game hunters traveling deep into the African jungle in search of a rare gorilla — but what's really at stake is a secret diamond mine.
"His Girl Friday," 1940
Ready for a romance that will take you back to the good ol' days? In this whip-smart screwball comedy, Cary Grant plays a desperate newspaper editor trying to keep his ace reporter (and ex-wife) from leaving the job to marry someone else. Classic family movies like "His Girl Friday" have many timeless lessons to teach us all.
"A Farewell to Arms," 1932
Helen Hayes, Gary Cooper and Adolphe Menjou star in this adaptation of Ernest Hemingway's famous novel about a romance born in the fury of World War 1.
Watch Now: "A Farewell to Arms"
Read Also: Christian Movies Inspired By Your Favorite Books
"Heidi," 1968
"Heidi" is a classic movie in its own right, based on the classic children's story by Johanna Spyri. Set in the Swiss Alps, "Heidi" tells the story of an orphan girl who lives with her grandfather — a goat farmer. Not all goes well in Heidi's life as she is stolen away by her aunt and forced to work in brutal conditions. Nevertheless, Heidi keeps her spirits up through all of her adversity as she fights to reunite with her grandfather. It's one of the timeless classic kids movies you should consider watching with the whole family.
"Lucy's Really Lost Moments"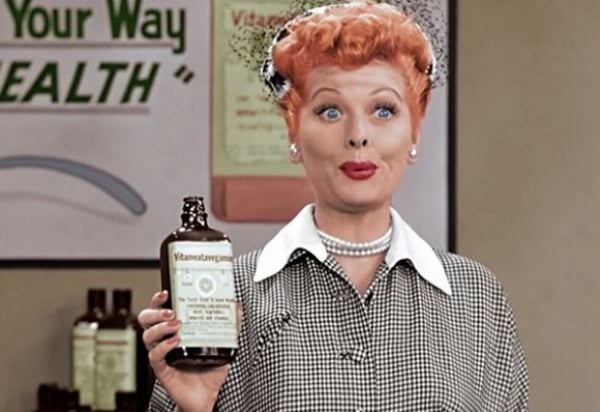 Calling all "I Love Lucy" fans! Laugh along with the legendary Lucille Ball as you've never seen her before - in color! Beautifully restored, "Lucy's Really Lost Moments" provides you with a collection of rare footage of Lucy, Desi Arnaz and more of the "I Love Lucy" cast. Watch their appearance on the "Bob Hope Show" and laugh along when Lucy joins a game show alongside Johnny Carson. Best of all, you'll get to see a rare lost Lucy pilot that was directed by Desi.
Watch Now: "Lucy's Really Lost Moments"
"Billy the Kid: Trapped!" 1942
Billy thinks luck is on his side in this classic movie when he and two buddies are rescued from the gallows. Unfortunately, Jim Stanton, the boss of Mesa City, plans to frame them for a series of robberies and murders.
Watch Now: "Billy the Kid: Trapped"
"Father's Little Dividend," 1951
Spencer Tracy and Elizabeth Taylor reprise their father/daughter roles in this sequel to the popular "Father of the Bride." Tracy resists the idea of becoming a grandfather and finds himself in a series of comical misadventures involving his new grandson. Like many of the good classic family movies, this one will leave you thinking deeper about life.
Watch Now: "Father's Little Dividend"
"Where the Red Fern Grows," 1974
For nearly 60 years, "Where the Red Fern Grows" continues to warm hearts and inspire. Based on the original 1961 version of Wilson Rawls' novel, the story is a beloved classic that captures the powerful bond between man and man's best friend.
Set in the Ozark Mountains during the Great Depression, Billy Coleman saves his earnings for two years to achieve his dream of buying two hunting dogs, "Old Dan" and "Little Ann." The movie follows the inseparable trio as they romp relentlessly through the Ozarks, trying to trap the elusive "Ghost" raccoon. Through these adventures Billy realizes the meaning of true friendship, loyalty, and integrity in this timeless coming-of-age story.
Watch Now: "Where the Red Fern Grows"
"The Miracle of the Cards," 2001
This inspiring story of faith and hope stars Kirk Cameron in an inspiring film based on a true story. Marion Shergold is grief-stricken, but never loses hope after her son, Craig, is diagnosed with a brain tumor. Marion becomes convinced that God is leading her to a cure for her son. Responding to her son's desire to set the record for the most get-well cards, she launches a seemingly impossible campaign to beat the record of over a million cards.
Watch Now: "The Miracle of the Cards"
"The Little Princess," 1939
When her father is called to duty in Africa, young Sara (Shirley Temple) is sent to stay in the care of a school for girls. When hardship hits, her determination to act like a princess earns her friends and (ultimately) saves her. This is the perfect family movie for the "little princess" in your family!
Watch Now: "The Little Princess"
"Angel on My Shoulder," 1946
"Angel on my Shoulder" is the darkly comic tale of a murdered gangster who arrives in Hell, only to be sent back to Earth to make up for his sins.
Watch Now: "Angel on My Shoulder"
"Adventures of the Wilderness Family," 1975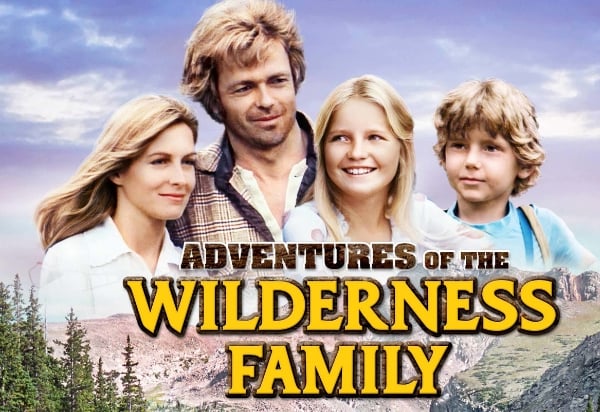 In an effort to get back to a simpler way of life, Skip Robinson leads his wife and family out of the "concrete jungle" and into the Rocky Mountains. The family builds a log cabin and the children befriend all sorts of animals around their new home. Adventure awaits everywhere they turn as the wilderness family explores a new way of life. Find stories of courage, inspiration, and hope in this family-friendly series.
Watch Now: "Adventures of the Wilderness Family"
Looking for more? Download your free Clean Classics Movie Guide from PureFlix.com. If you're worried about choosing movies that are both entertaining and appropriate, this guide will give you plenty of wholesome classics for your family to enjoy. Get your free guide now!