Well-known Christians often have stories of overcoming the odds and exhibiting perseverance, with some putting their focus on inspiring and uplifting the masses through rhetorical means. From touching personal stories to powerful acts that have transformed the faithful, the religious documentaries in this list offer plenty of lessons for us all.
Most of the films focus on a well-known Christian throughout history and today — people who have made a transformational impact for Jesus. Others deal with important topics worth exploring.
Read Also: 15 Comforting Bible Verses for Stress Relief
The Best Christian Religious Documentaries You Must See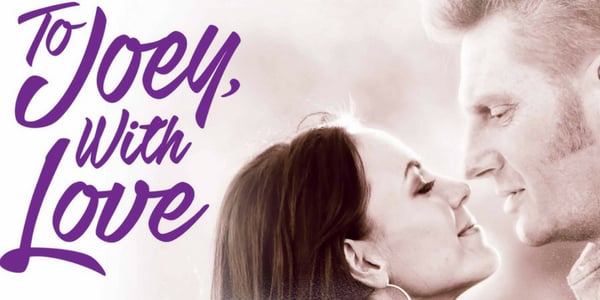 "To Joey, With Love," 2016
This is one of the recent Christian documentaries worth watching. With a focus on singer-songwriters Rory Lee Feek and Joey Feek, it's a true story of a husband-and-wife duo who wanted more out of life, so they changed their priorities and placed their music career on hold.
The Feeks teach us about love, faith and hope — even amid challenges. Their love story, incredible music career and open faith have inspired the masses. Their story shows that God has a plan for each and every person and that faith in Him is essential.
Watch "To Joey, With Love" here.
Read Also: 20 Bible Verses About Strength: God's Word on Faith in Hard Times
"Corrie Ten Boom: A Faith Undefeated," 2016
"Corrie Ten Boom: A Faith Undefeated" is one of the best Christian documentaries in our list — one that offers a lens into the lives of one of World War II's heroes. Struggling to reconcile God's goodness with the terrible realities of the Nazi camps, Corrie and her sister, Betsie, desperately clung to their Christian faith.
Corrie and her family were arrested by the Nazis for hiding Jews in their home. Her sister died in a concentration camp, though Corrie was eventually released. She later founded a post-war home for survivors and went on to preach about forgiveness. It's a religious documentary you won't want to miss.
Watch "Corrie Ten Boom: A Faith Undefeated" here.
"David Brainerd: Missionary to the American Indians," 2012
David Brainerd died when he was only 29 years old, but his legacy lives on. Brainerd was orphaned at age 14, converted when he was 21, and devoted his life to spreading the gospel among Native Americans.
Though he struggled at moments to find success, in 1745 he found that Indians near Trenton, New Jersey, were quite responsive to the gospel, Christianity Today reported. Within a year, he saw major successes. His story is told through this powerful Christian documentary.
Watch "David Brainerd: Missionary to the American Indians" here.
"7 Days in Haiti," 2010
A pair of intrepid missionaries witness immense suffering and miracles amidst the rubble when they go to Haiti after a devastating earthquake. Port-Au-Prince roars in chaos as looters take everything they can and the police take lives all around them.
As the world tries desperately to get food and care to everyone who needs it, prayer unites the citizens as the Haitians turn to Jesus.
Watch "7 Days in Haiti" here.
"Where Luther Walked," 2007
Martin Luther was a German theologian and a monk who became one of the most important and transformational people in Christian history. His actions, in part, pushed Christianity into the Reformation — and directly led him into a tense battle with the Catholic Church.
Luther objected to indulgences and took on other theological issues. His quest to amend the Catholic Church forever changed Christian history.
Watch this story about Jesus, the Bible and Luther's journey here.
Read Also: Here's 10 Christian Movies That Will Renew Your Faith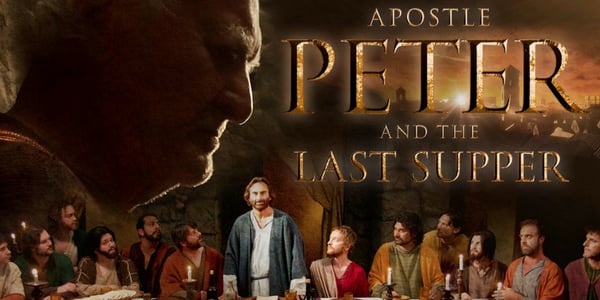 "Apostle Peter and the Last Supper," 2012
Simon Peter is one of the most transformative figures in the Christian faith. His life and legacy teach us important lessons about faith, doubt, forgiveness and plenty more. As one of Christ's first followers, Peter had ups and downs — but those experiences, as told through the New Testament, create an important connection to us all.
Peter made mistakes — like denying Christ three times — but his devotion to the faith was lived out, with Jesus placing him at the center of the growing and robust church. Peter's legacy lives on 2,000 years later. While "Apostle Peter and the Last Supper" isn't a documentary per se, it tells a powerful story worth exploring.
Watch "Apostle Peter And the Last Supper" here.
"Dietrich Bonhoeffer: Memories And Perspectives," 2006
This is one of the Christian documentaries that offers a close and intimate snapshot of the life of a martyred theologian, with facts vividly recalled by those closest to him. The film includes photos and details about a man whose life has intrigued millions.
Biography.com has more on Bonhoeffer's life, describing him as a "German Protestant theologian important for his support of ecumenism and his view of Christianity's role in a secular world. His involvement in a plot to overthrow Adolf Hitler led to his imprisonment and execution."
Watch "Dietrich Bonhoeffer: Memories And Perspectives" here.
"Perpetua: Early Church Martyr," 2009
Perpetua was a young mother living at the turn of the 3rd century who, along with other new believers, held firm in her faith against the Roman Empire and paid the ultimate price with her life. She came into the crosshairs of the Romans when Emperor Septimius Severus went after her vibrant Christian community in North Africa.
She was among the first to be arrested while taking classes to prepare for baptism. Her father, a pagan, begged her to renounce her faith, but she refused. A dialogue presented by Christianity Today offers insight into her intense faith:
Perpetua: "Father do you see this vase here? Could it be called by any other name than what it is?"
Her dad: "No."
Perpetua: "Well, neither can I be called anything other than what I am, a Christian."
She died a martyr, teaching us all a powerful lesson about devotion.
Watch "Perpetua: Early Church Martyr" here.
"The Case for Christ: Documentary," 2007
Lee Strobel's bestselling book comes to life in this unforgettable documentary that chronicles the reporter's journey from atheism to faith.
This documentary recaps how Strobel went on an incredible journey to try and fact-check the Bible — and came out on the other side as a believer. It's one of the best Christian documentaries for anyone looking to see how the gospel can transform a person's life and perspective.
Watch "The Case for Christ" documentary here.
"John Wycliffe: The Morningstar," 1984
English theologian John Wycliffe was a man who preached that the Word of God could only be understood if the people could read it in their native language. Born in 1330, he is credited as helping critique church doctrine before the Reformation — but it was his work with Bible translation that has left a lasting impact.
As Christianity Today noted, "Wycliffe and his fellow scholars translated the entire Bible from the Latin Vulgate into the Midland English dialect." Making the Bible available in different languages has become a main goal for ministries around the globe.
Watch "John Wycliffe: The Morningstar" here.
"Tim Tebow: On a Mission," 2012
Tim Tebow is known as a Heisman winner, college football champion, former NFL player, and baseball player. But perhaps the attribute that has most differentiated him is his Christian faith. From donning Bible verses on his face during games to kneeling and praying on the field, Tebow quickly became a mainstay in evangelical circles.
Tebow's faith is the underpinning of everything he does, offering an excellent example of humility, reliance upon the Almighty during tough times, and so much more.
Watch "Tim Tebow: On A Mission" here.
Read Also: 5 Ways to Cope When Your Kids Are Out of Control
"Martin Luther King Jr.," 1987
Dr. Martin Luther King Jr. is an inspiration. His timeless quest for equality and his appeals to faith and common sense have resonated during the past 50 years, solidifying him as one of history's most important and transformational Americans.
With a dream that he would spend most of his life trying to fulfill, Rev. King's story is incredible — and his legacy continues to shape the national conscience. King's call for racial and economic equality is a beacon we can — and should — all continue to follow.
Watch "Martin Luther King Jr." here.
"Abraham Lincoln," 1930
Abraham Lincoln was one of America's most essential presidents. He rose to power during a time in which the very idea of America was under assault. With the north and south incredibly divided over slavery, Lincoln stood by what was right and fought hard to win, unify the country — and free the slaves.
Lincoln's tragic assassination is a sad concluding chapter in the life of a truly fascinating man — someone who can teach us all a lesson about forging on in the midst of trials.
Watch "Abraham Lincoln" here.
"Gladys Aylward: The Small Woman With A Great God," 2008
This is a Christian documentary on the events of Gladys Aylward's life, a woman who said "yes" to God. Aylward, who was born in England, defied the odds and bravely went to China to serve as a missionary. It was there that she spread the gospel and saved children's lives. Her life and incredible legacy live on.
Watch "Gladys Aylward: The Small Woman With A Great God" here.
"Common Ground: Billy Graham," 2002
Famed evangelist Billy Graham traveled the world and spread the gospel to millions. In fact, he's arguably spoken to more people in person through his Crusades and other events than anyone else in history.
Graham lived to age 99 and passed away in 2018 after leaving behind an unparallelled legacy. There are few people in the world today who have made so stark of an impact for the Christian faith.
Watch "Common Ground: Billy Graham" here.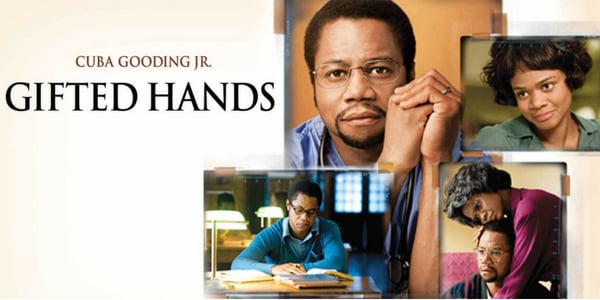 Bonus Christian Film: "Gifted Hands," 2009
Last but not least is "Gifted Hands." While not a documentary, the film is the biography of Dr. Ben Carson, a world famous neurosurgeon at Johns Hopkins, a U.S. presidential candidate and the current secretary of the United States Department of Housing and Urban Development.
Carson's personal story of intense poverty as a child and of overcoming the odds offers many lessons for views. In addition to the importance of relying upon God, the film shows the power of good parents, education and persevering in the face of adversity.
Watch "Gifted Hands" here.
If you're looking for more inspiration, PureFlix.com offers many options for uplifting Christian movies that will be sure to end your day on a great note. Relax, unwind and have hope for tomorrow by streaming movies from PureFlix.com today!