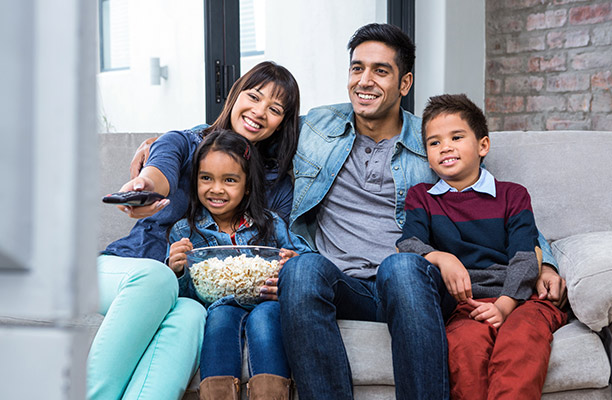 For many, watching Christmas movies during the holiday season is a favorite family tradition. When choosing what to watch, it can be difficult to find content that is entertaining while also appropriate for kids of all ages. If you're looking for wholesome, uplifting family-friendly Christmas movies, here are 10 sure to be fun for the whole family.
"Heaven Bound"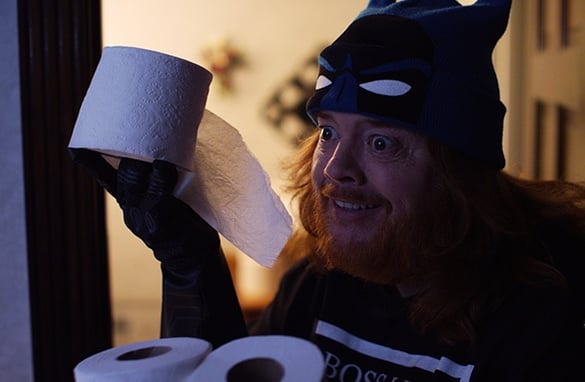 When a couple bottoms out financially, they plot to rob a wealthy Christian man. When he catches them in the act, he gives them the ultimatum: follow Jesus or face the consequences. "Heaven Bound" is a great family-friendly comedy that will have your kids laughing while also incorporating a strong message of faith. Watch how this couple's lives change when they decide to accept Jesus in this great Christian movie for kids.
Watch "Heaven Bound" for free this Sunday through 5 Sundays of Free Christmas Movies →
"Christmas Child: A Max Lucado Story"
From famed author and pastor Max Lucado, this movie is based on the short story "The Christmas Cross." When Jack, a Chicago journalist, finds a photo of a life-sized nativity scene, he begins digging at the mysteries that surround it. Watch as his discoveries lead him to uncover secrets about his own past.
Watch "Christmas Child: A Max Lucado Story" →
"Christmas for a Dollar"
America is in the midst of the Depression, and the Kamp family is struggling to get by, especially after Mrs. Kamp's untimely death. Now little Ruthie, with her mother gone and her father overwhelmed by doctor bills resulting from her brother's polio, expects another Christmas without presents or festivities. But when her father brings home one dollar in change and lets the children use it to buy special gifts for each other, the Kamps come to find that money isn't what fills Christmas with joy, love, and miracles.
Watch "Christmas for a Dollar" →
"12 Dogs of Christmas"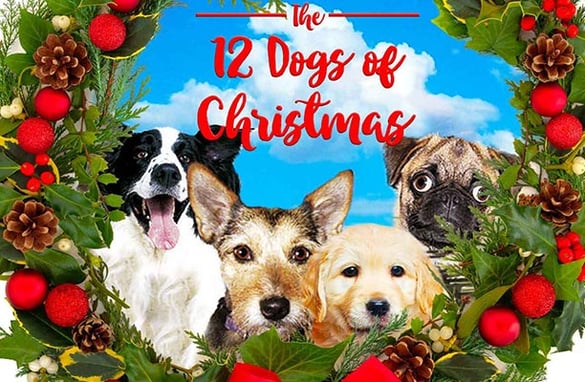 Emma O'Conner, a plucky 12-year-old, is sent to live with her aunt in Doverville, where the mayor has one strictly enforced law – no dogs allowed. However, Emma is determined to save a beloved puppy orphanage and must gather allies in the most unpredictable way. This lighthearted comedy will delight kids of all ages.
Watch "12 Dogs of Christmas" →
"A Christmas Eve Miracle"
This Dove Award-winning movie tells the story of Sharon and Dustin Holden. When Dustin insists that the family take a vacation over Christmas, his workaholic wife, Sharon, isn't thrilled with the idea. Frustrated with juggling work and family, she begins to wonder what life would be like without their kids. The next morning, she wakes up to find that her kids are nowhere to be found! Will Sharon love her newfound freedom or will she realize how much she missed her old life?
Watch "A Christmas Eve Miracle" →
"12 Dog Days Till Christmas"
This movies follows a troubled teen when he is assigned to work in an animal shelter by his probation officer. When the shelter announces that it is closing for good on Christmas, he is devastated to realize that 12 dogs still have not been adopted. Will he be able to find them a home in time? Watch as this story of love, determination and Christmas miracles unfolds.
Watch "12 Dog Days Till Christmas" →
"A Christmas Tree Miracle"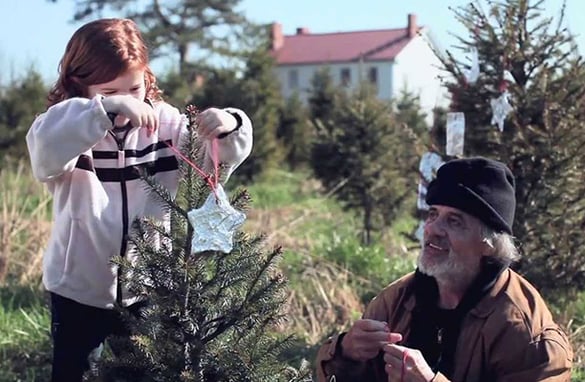 When father David George loses his job right before Christmas, the family's finances spiral out of control. Nearly all hope is lost when they meet Henry, an eccentric tree farmer. Not only does Henry offer the George family a place to stay, but also a new perspective on life. This heartwarming tale shows what matters most when everything else is stripped away.
Watch "A Christmas Tree Miracle" →
"Christmas Grace"
When a big box toy store comes to town, they set their sights on the competition – a local neighborhood shop run by a Christian man who cares for his customers. Over several Christmas seasons these rivals compete for business, only to learn that God is at work in both their lives.
Watch "Christmas Grace" →
"Christmas Oranges"
This movie tells the story of Rose, a young girl who lives at an orphanage in the early 1900's. Her headmaster, Mr. Crampton, is cold and harsh -- even amid the holiday season -- but Christmas is a time for miracles. Watch as Rose stands up to life's challenges with her sweet and kind spirit.
Watch "Christmas Oranges" →
"Winslow the Christmas Bear"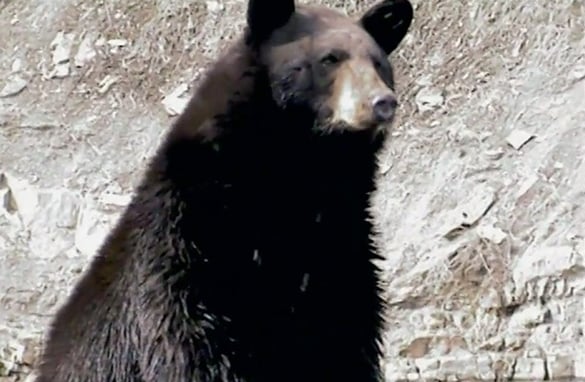 This classic children's tale is brought to life with live action animals. Winslow the bear doesn't want to hibernate and instead sets out to ask his animal friends what Christmas is all about. Follow Winslow as he travels wintry terrain to seek out the true meaning of Christmas.
Watch "Winslow the Christmas Bear" →
Would you like to watch "Heaven Bound" and other clean Christmas movies for free? You can when you sign up for 5 Free Sundays of Christmas Movies. Sit down with your family each Sunday this holiday season to watch a free Christmas movie on PureFlix.com. It's not too late to sign up to catch the remaining movies, including "Heaven Bound" streaming free on December 17.