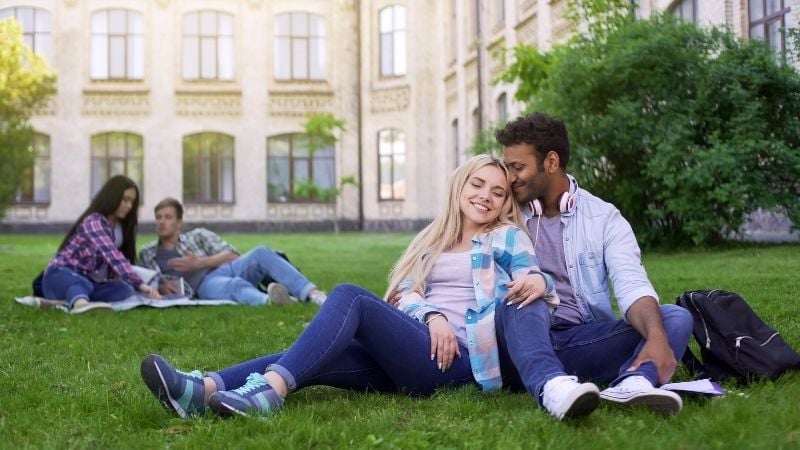 Dating in the modern era has become increasingly difficult and daunting, with changing cultural norms deeply impacting the quest for love, courtship and purity. For Christians intent on living by biblical standards, the dating scene today is even more complex, especially when it comes to finding like-minded believers who have similar relationship goals.
Read Also: Christian Dating Advice On Dating Someone Who Doesn't Believe Yet
So, how does one successfully find love in these complex times? Believers, in particular, are generally looking to find love on Christian grounds, but despite a climate in which there are thousands of datings apps and technologies devoted to helping users find the "perfect" partner, the struggle, for many believers, is still very real.
Christian Dating Rules To Help You Find Love In His Image
The Bible tells Christians to seek purity and to set an example for others.
"Flee from sexual immorality. All other sins a person commits are outside the body, but whoever sins sexually, sins against their own body." - 1 Corinthians 6:18 (NIV)

"Set an example for the believers in speech, in conduct, in love, in faith and in purity" - 1 Timothy 4:11-12 (NIV)
Unfortunately, modern culture works against these values, as sex and relationships have become increasingly disconnected from the traditional values embraced in the scriptures. Some experts also warn that dating apps and other tools create a scenario in which there are so many choices available that some people get jaded and struggle to decide.
Fortunately, there are some points of advice as well as some solutions for navigating the modern-day Christian dating scene. From trusting God to knowing exactly what you're looking for, these points of guidance will surely help:
Love God First
"So I say, walk by the Spirit, and you will not gratify the desires of the flesh." - Galatians 5:16 (NIV)
No matter what the quest or circumstance, it's essential that Christians turn first to God. Loving the Lord above all else provides a springboard from which people can better understand how to love themselves — and how to be open to appropriately loving others.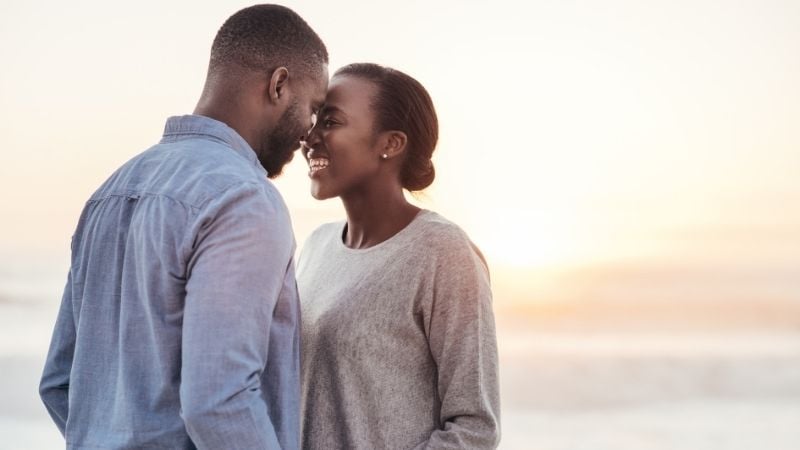 Jesus very clearly deals with this concept of putting God first when he details the two greatest commandments.
"Love the Lord your God with all your heart and with all your soul and with all your mind and with all your strength." - Mark 12:30 (NIV)
Loving God first means putting the Lord at the center of your life, and letting every decision — including who to date and potentially marry — in His court.
Read Also: 20 Bible Verses About God's Love
Trust His Plan
"This is the confidence we have in approaching God: that if we ask anything according to his will, he hears us." - 1 John 5:14 (NIV)
The decision to put God first when it comes to navigating the complex world of dating is important, but it's also essential to continue trusting His plan, even amid challenges.
This means seeking God daily in prayer, asking for Him to lead you toward a loving Christian partner and turning to Him amid discouragement. Remember: God has a plan, He loves you and He wants the best for your life. There will always be questions, but turning to God to ask for peace, strength and guidance is essential as you navigate the dating world.
As a side note, remember: you're not alone. Barna found in 2017 that 30 percent of U.S. adults were single, an uptick from 27 percent in 2000. So, others face the same hurdles and struggles.
Be Confident in Who You Are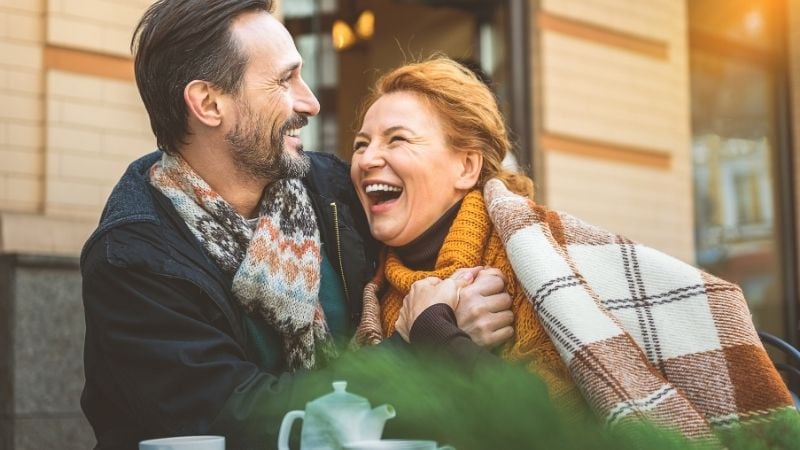 "For everything in the world—the lust of the flesh, the lust of the eyes, and the pride of life—comes not from the Father but from the world." - 1 John 2:16 (NIV)
Keeping God at the center is the first step to successful Christian dating, but as Kristin Fry notes in her new book, "Beyond the Swipe: Honoring God, Respecting Yourself, and Finding the Right Match," there are scores of other choices people can make to ensure a successful dating plan.
Fry told Pure Flix Insider that it's essential for people to know who they are and to have confidence in themselves before diving into the dating world. She said the dating world will truly be a struggle if people lack self-awareness and refuse to set standards before going into the mix.
"Who you are before you date someone is who you are when you date someone," Fry Said. "You need to be so confident in who you are. You are enough, you are okay, you are perfect exactly as you are."
Know What You're Looking For
"So whether you eat or drink or whatever you do, do it all for the glory of God." - 1 Corinthians 10:31 (NIV)
Fry added that it's not uncommon for Christians to struggle over failed relationships — or over their inability to meet the right people, but she offered up an introspective question that anyone in the dating world should consider, "Did you set the standard and expectation of the [person] you were looking for?"
Read Also: 5 Bible Verses That Inspire Us To Find Love & Pursue Christian Dating
Her point? Christians need to go into the dating world knowing exactly the type of person they want. Sadly, this doesn't always happen, with Fry explaining that she has met many women who keep wondering why they can't find Christian guys who honor them.
"For some of us that seems like common sense, but for other people, it's not," she said of the importance of intentional dating. "You have to be so clear about the type of guy you're looking for."
Use Real-Time Communication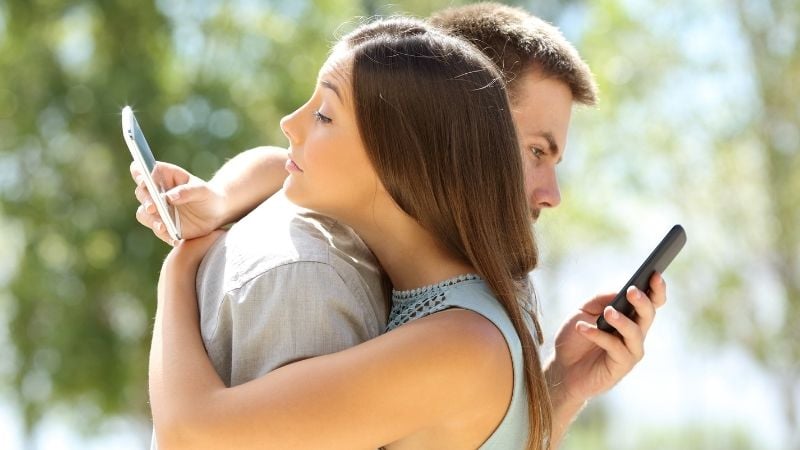 "Flee the evil desires of youth and pursue righteousness, faith, love and peace, along with those who call on the Lord out of a pure heart." - 2 Timothy 2:22 (NIV)
There are more than 3,000 dating apps that offer to connect people based on scores of niche interests, including faith. Many of these apps offer digital communication opportunities for people who are looking for the perfect mate — but Fry warned that these tools can also have drawbacks.
More specifically, she said that the cultural obsession with texting and email can create some barriers when it comes to communication within the dating scene, offering some important advice to women, in particular.
"When it comes to matching with a guy who you think this might really work … at some point you need to begin to take your communication into real time," she said. "If you're only communicating with someone via text, that's edited content right there."
Texting, she said, isn't "real life," as it is a technological barrier that leads people to share and consume snippets of communication rather than having the chance to fully get to know a person. Deeper connection, she said, is essential to ensuring that Christians can find people who truly fit their intended mold.
"Real life is being able to look at someone and judge their facial expression and see how they treat you and other people," Fry said. "Build trust."
Be Confident in Your Boundaries
"So I say, walk by the Spirit, and you will not gratify the desires of the flesh." - Galatians 5:16 (NIV)
Culture has become increasingly secular when it comes to dating and relationships, which can make it difficult to find people who respect traditional relational viewpoints. Consider that the majority of American adults — 65 percent — believe that it's a good idea to live with someone before getting married. Meanwhile, 69 percent of the public now believe that premarital sex is morally acceptable.
When it comes to retaining purity and to dating with self-respect, Fry said that people have to be confident in their boundaries. If someone is pushing for physical intimacy or some other paradigm that makes a Christian uncomfortable, he or she should stand strong and refuse to compromise.
"The right guy is not going to mess with your boundaries," Fry said. "You don't need to worry about settling or compromising … There are 6 billion people in the world … you are fine."
In the end, Fry said it's important not to lower standards and not to merely tolerate someone who isn't treating you right. Setting boundaries and being confident in those confines is essential.
Be Wary of 'Optionitis'
Fry also discussed the issue of "optionitis" — the fact that there are so many dating apps available with so many choices that some people might start treating those they see on the websites and apps as mere numbers.
The influx of options can be overwhelming and can further complicate the dating process. But if people go into it knowing what they want and discerning their options with care, overcoming and avoiding the pitfalls of "optionitis" is entirely possible.
Bonus: Watch "The Dating Project"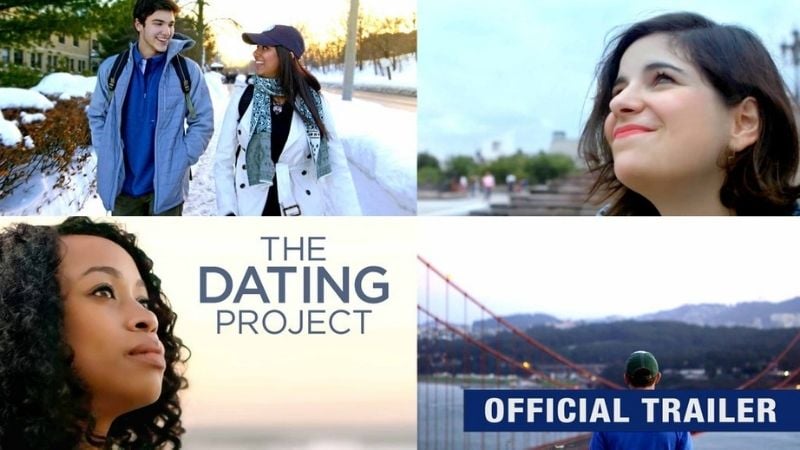 "The Dating Project" is a fascinating documentary available on Pure Flix that follows five people looking for love. The film shows how the "dateables" navigate the perpetual "dating phase" in an era of social media, texting, and dating apps. Will they find their way to love? Find out today with a free trial to Pure Flix.
Watch the trailer for "The Dating Project" here.
These are just some of the available dating tips for Christians to consider. If you're looking for something entertaining to watch with your significant other, consider downloading the Pure Flix Hopeless Romantic Movie Guide for romantic comedies and romantic dramas.