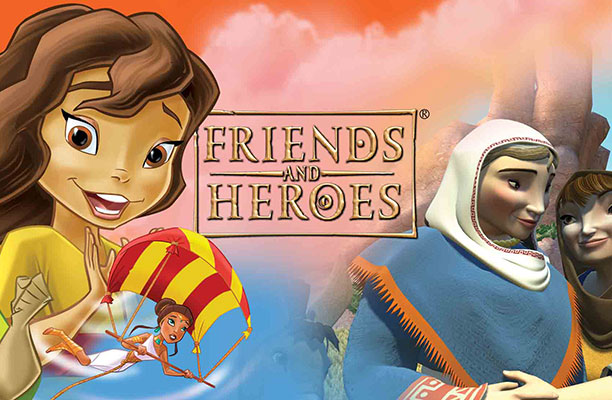 It can be difficult to find movies, TV shows, and cartoons that are educational and entertaining for your children. It's even harder to find clean, faith-based educational shows. "Friends and Heroes" is a cartoon series that teaches children stories from the Bible in a way they can understand. Check out why this series is sure to be a household favorite:
Content That's Both Educational and Engaging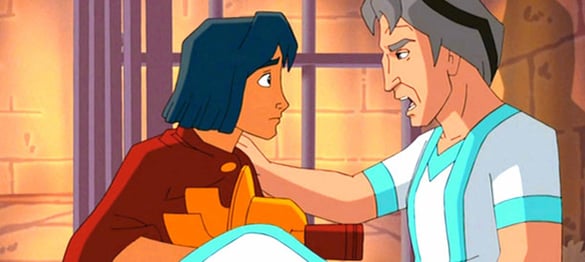 "Friends and Heroes" is an animated Bible series that's based in the years 6971 AD, during the turbulent times of the Great Jewish Revolt. It tells stories of the Old and New Testaments in fun and engaging ways for kids, while also educating them on faith and morals. Great things about the show include:
Each animated episode tells Biblical stories in an exciting way, with heroes and villains.
High-quality, colorful animation keep even young children interested.
Humor, suspense, action, and great lessons are packed into each episode.
"Friends and Heroes" has three seasons available on Pure Flix, with many episodes that each tell a different story from the Bible. Each episode covers three Bible stories and is packed with useful lessons to learn about faith and life. It's a great place for starting or continuing your child's Christian education. Put the show on while your child eats lunch during the day or in the evening while you're cooking dinner. If you're a teacher, it's the perfect show to supplement your class's Sunday school curriculum.
READ ALSO: 4 Christian Cartoons Your Kids Will Love
The Whole Family Can Learn Important Lessons
Thanks to Pure Flix's outstanding curriculum resources, it's easier than ever to turn entertaining children's TV into life-changing lessons. Timeless Bible stories come to life in "Friends and Heroes," making the important lessons clear to children of all ages. The whole family can learn about faith, God, courage, love, and much more right from home. Season 1 of the show takes place in Egypt, Season 2 in Jerusalem, and Season 3 in Rome. Kids can travel the world and follow along with classic Bible stories without getting bored.
READ ALSO: 6 Christian Apps To Teach Your Kids About God, Faith & Life
It Comes With an Accompanying Devotion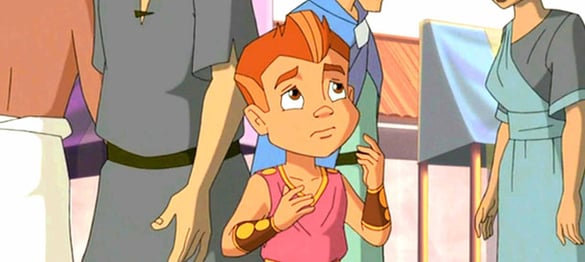 Parents love that Pure Flix has a free Friends and Heroes Family Devotion to download for discussing the story of Daniel and the Lion's Den. The devotion comes with fun activities, engaging questions, and educational content to help your child retain what they learn. Watch the show alongside your kids and follow up by doing the activities together. Here is a list of even more devotionals available to help you and your child grow in God's Word.
It's Free to Stream on Pure Flix
What you watch at home impacts your children, and faith-based shows on Pure Flix are your source of entertainment that you can trust. Your kids can enjoy "Friends and Heroes" and thousands of other kid-friendly titles from your favorite devices - at home or on the go. Don't forget to start your free trial today!