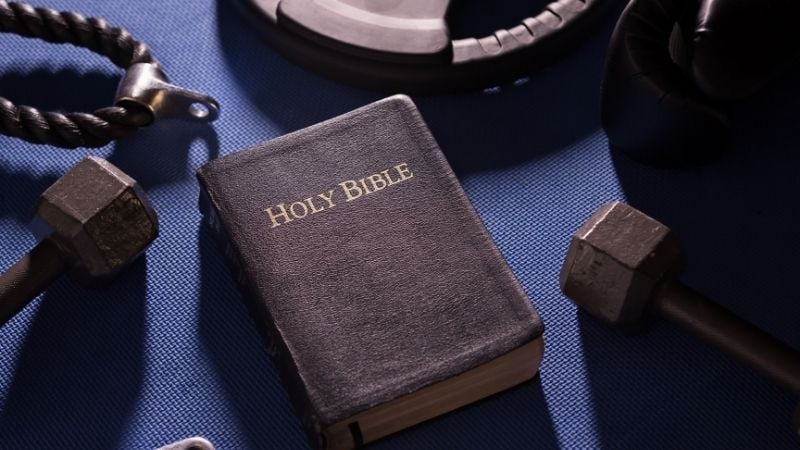 The New Year is the time when many people make a commitment to get back in shape, eat healthier and make other lifestyle changes. Diets are obviously a bit fad each and every January, as people look for structured ways to be healthier. Among the options is the Daniel Fast, a so-called "Bible diet" that takes a unique approach to weight loss.
READ ALSO: Christian Fitness Expert Is on a Mission to Inspire You to Get Healthy
We'll explore what the Daniel Fast entails, and then we'll look at Christian fitness expert Kim Dolan Leto's response to this popular health plan (watch Leto's "F.I.T" fitness series, streaming right now on Pure Flix).
Dolan, a bestselling author and faith and fitness expert, has created a roadmap for women looking for a godly approach to food, fitness and body image that has helped thousands of women.
What Is the Daniel Fast?
The Daniel Fast is called a "Bible diet" because of its reliance on the Book of Daniel. One study that analyzed its effectiveness noted that "it involves a 21-day ad libitum food intake period, devoid of animal products and preservatives, and inclusive of fruits, vegetables, whole grains, legumes, nuts, and seeds."
You can read more about the Daniel Fast food list, but let's dive a bit deeper into understanding more about this Bible diet. Considering that the Daniel Fast is based on biblical events, it should come as no surprise that some who espouse it believe that it can help draw them closer to God.
WATCH: See the Trailer for Kim Dolan Leto's Powerful Workout Series Right Now on Pure Flix
Kristen Feola writes on the Ultimate Daniel Fast website that it's not really a diet and is, instead, a "unique, life-changing experience," as it can be edifying both to the body and the spirit. Its roots go back to Daniel, a famous biblical prophet.
According to Cooking Light, there are two specific verses that inform the Daniel Fast and the Daniel Fast food list that many people follow: Daniel 1:12 and Daniel 10:12-13.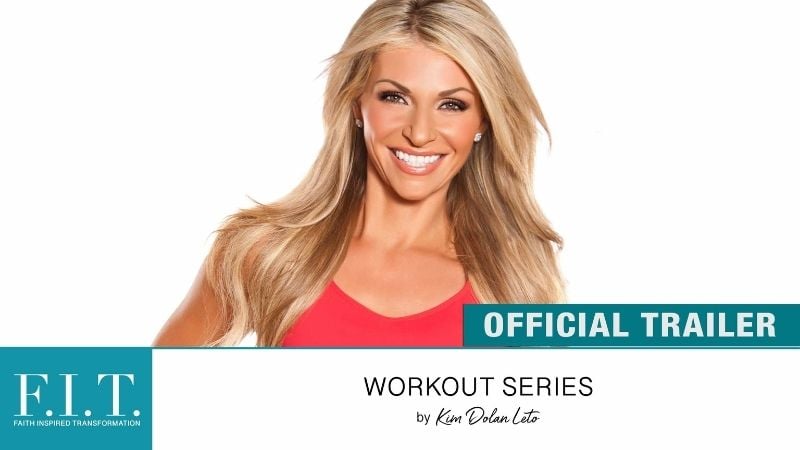 Daniel 1:12 (NIV) reads, "Please test your servants for ten days: Give us nothing but vegetables to eat and water to drink." And Daniel Daniel 10:12-13 adds:
"Then he continued, 'Do not be afraid, Daniel. Since the first day that you set your mind to gain understanding and to humble yourself before your God, your words were heard, and I have come in response to them. But the prince of the Persian kingdom resisted me twenty-one days. Then Michael, one of the chief princes, came to help me, because I was detained there with the king of Persia.'"
Those who follow the Daniel Plan see it as a spiritual and physical way to honor God. But while the Daniel Plan is a popular way to seek spiritual and physical health, some, like Leto, believe there are better ways to get fit.
Other Perspectives on the Daniel Fast
Kim Dolan Leto takes a different approach to the Daniel Fast, telling Pure Flix Insider that it's the opposite of her own personal fitness message.
"I believe fasting is only for spiritual growth not for weight loss," she said. "Jesus is the only one who can repair your relationship with food. We don't need another diet program, we need a spirit-led walk."
She cited Matthew 6:16-18 (NIV), which reads:
When you fast, do not look somber as the hypocrites do, for they disfigure their faces to show others they are fasting. Truly I tell you, they have received their reward in full. But when you fast, put oil on your head and wash your face, so that it will not be obvious to others that you are fasting, but only to your Father, who is unseen; and your Father, who sees what is done in secret, will reward you.
Leto, whose incredible story was recently recapped in a Pure Flix Insider interview, noted that she believes it's possible for people to be fit and active without relying on diets and fads to get healthy.
"Surrender your appetite and even excuses to Him and He will help you!" she proclaimed.
WATCH: Stream Thousands of Christian and Family-Friendly Movies & TV Shows on Pure Flix

As Pure Flix Insider previously reported, Leto faced a fitness crisis 20 years ago after her father suffered a stroke and she started worrying about her own health. She was unhealthy and out of shape and was looking for answers.

"I was a Christian. I loved Jesus, but I went to the world because I didn't see answers in the church," she said. "Somehow, it never occurred to me that I could ask Jesus to come alongside and help me control my appetite, and help me get to the gym — and just do life with me in this area."
In the end, she discovered an amazing way to bring God into her fitness routine and has gone on to inspire thousands of people with her fitness tips.
Leto's "F.I.T.: Faith Inspired Transformation" workout seriesis now streaming on Pure Flix, and the fitness guru will be sharing tips for getting fit and staying healthy, all while integrating faith and God into the mix. Grab a free trial today to watch this powerful series!