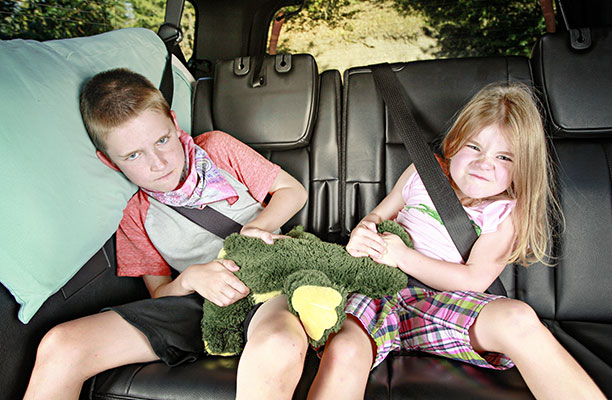 The Bible is full of examples of sibling rivalry. The very first older brother, Cain, killed his sibling, Abel, over jealousy. Joseph's brothers were furious when their father showed him favoritism. In Genesis, Jacob impersonated his brother Esau to steal his birthright. These stories may seem extreme, but what led to them was something small, an unchecked jealousy or rivalry. Parents can help children overcome sibling rivalry by modeling love and respect.
The Prodigal Son
Jesus told a story about a man who had two sons. The older son did everything he was supposed to do. He worked hard on the family farm, respected his parents, and always obeyed his father.
The younger son had other ideas about what he wanted to do with his life. He asked his father for an early inheritance, and when his father gave it, he ran off to a distant country where he "squandered his wealth in wild living" Luke 15: 13 (NIV). Before long, the money was gone and he had to take a job feeding pigs.
He finally decided to go back home to the father and ask for a job. When he got there, his father was waiting for him. He ran to meet him and embraced him, and called for his servants to bring fresh clothes and put together a celebration. The older brother was furious; he didn't think it was fair that he had been behaving himself all along and never been thrown a party, while his brother had squandered everything and been given a huge welcome.
You can almost hear the gentleness in his father's voice when you read the end of the chapter.
"My son, you are always with me, and everything I have is yours. But we had to celebrate and be glad, because this brother of yours was dead and is alive again; he was lost and is found" Luke 15:31 (NIV).
Takeaways for Today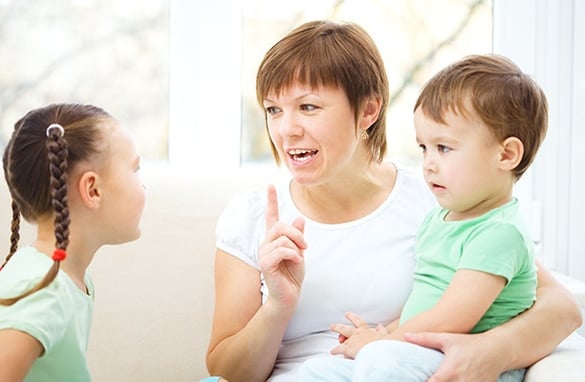 Parents can model their behavior after the father in this example to teach children to live in harmony. Notice how the father handled sibling rivalry.
He avoided negative behaviors. He didn't respond to the younger son with bitterness, anger, or malice.
He modeled forgiveness even when the younger son really didn't deserve it.
He was patient with the older son's outburst. He was willing to explain his position to help him understand.
He encouraged his older child to respond with the same forgiveness and compassion he has shown.
Sibling rivalry comes from selfishness, jealousy, and perceptions of parental favoritism. Parents can overcome it with kindness, compassion, and love.
Read also: How to Forgive Someone Who Keeps Hurting You
Jesus used stories to illustrate a lesson. Parents can do the same at home. The movie, "A Heart that Forgives", tells the story of two foster brothers who choose separate paths. Siblings who are vying for attention can learn the power of redemption and how God's love can touch each life if they choose to forgive. Watch it today on PureFlix.com.