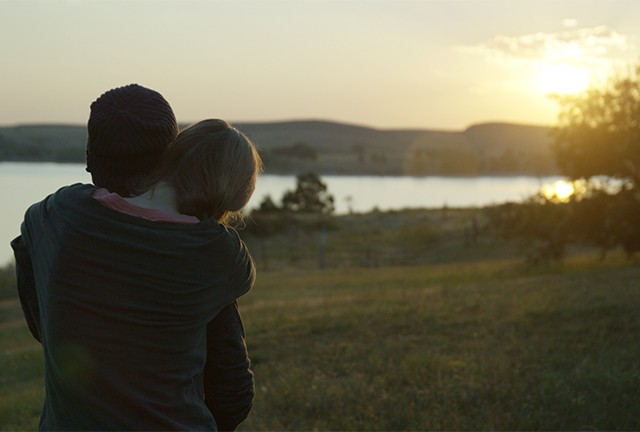 Choose to believe God's promises that He is always in control of your life even in the face of the worst things imaginable. In the film "Until Forever," (streaming exclusively on PureFlix.com starting April 22, 2016) we learn about the courageous, true story of Michael Boyum, a young man who takes a crash course in hardship after he is diagnosed with leukemia. At the time of his diagnosis, he was a senior in college studying to be an elementary school teacher, a karate instructor, and in a loving relationship with his high school sweetheart. He also had a supportive and loving family, which included his younger brother Matthew, who suffered from depression due to his brother's illness. A powerful story, but a hopeful one, for through the friendships and relationships and lives that Michael encounters, his family and he find support and community they need in the face of real tragedy.
A powerful Christian movie, it could be used as a doorway to speak to your family about what to do in the face of hardship. While it is easy to say "We'll get through this together," and "We will have faith", it is important to stop and break down each challenge as it comes, particularly with young adults and children, who can often feel overlooked, or misunderstood, or unprepared in the face of crisis, much like Matthew Boyum did.
Is your family facing the pain of losing a loved one, suffering through a hardship, or facing a scary diagnosis? Have you sat down together to pray for God's guidance and will over your lives while you take these next steps, as you learn your new normal? Are you making sure your kids understand and their concerns are heard?
Here are some questions to consider when you are starting a conversation about asking for help/needing help/offering help in times of trial and tribulation
What does the word of God say about the situation?
Go together to the Word and look up the answers. Find verses that both comfort and sustain. Renew your faith in God's plans for you by consulting his guidance through study and prayer. It is especially important to guide your children in this direction, encouraging them to pursue God's will even in trials, as it will be a skill they will need later in life, and nothing will impact them more than you setting yourself as the example.
How are you feeling about this situation?
Is it wearing you down? Are you feeling angry? Sad? Hurt? Talking about feelings, even ones that may seem trivial in the situation, is an important act in dealing with hardship. It is important to air any feelings that may cause depression or notions of worthlessness, particularly in teenagers. Hear them out and guide them with love and understanding.
Do we need to talk to someone else outside of the family?
Counseling is an important step to consider if your family is struggling in the wake of tragedy. There are many resources for Christian counselors and pastors who are trained to guide families into their new normal.
Have we spoken to our Pastor/Minister/Leader in the church?
Sometimes we can feel like we are asking too much of our pastor when we include them in our issues, but that is part of their pastoral duty. They cannot help if they do not know there is a problem. And they can mobilize your church family to assist you in other ways (meals, visits, babysitting, house care) so that even if you need to "check out" to grieve, there is someone there to keep things running smoothly.
God never said this life would be easy, but he did say he would be with us through it all, (Romans 8:38-39), and even in the challenges, there is joy to be found. That's what stories about people like Michael Boyum tell us: That until forever, God will be with us through whatever we may face in this life.
"Until Forever" is exclusively available at PureFlix.com. To watch this family-friendly movie for free visit PureFlix.com and sign up for a free trial.
Become a member of the Pure Flix Digital Streaming Service today.
and start enjoying thousands of Christian and family-friendly movies, TV shows, and educational programming online anytime, from virtually anywhere, on any device, FREE for one whole month.