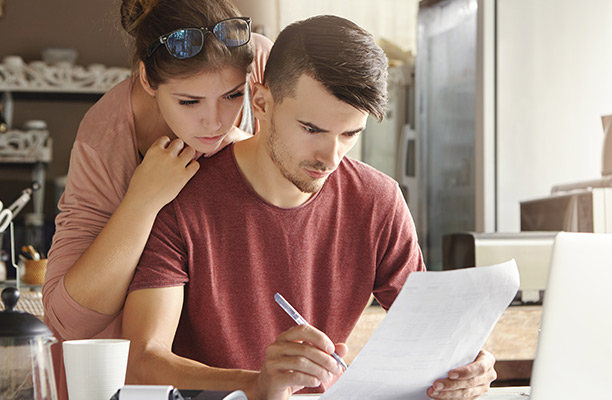 It's hard to experience God's abundance when you're struggling financially. Life is expensive, and even families with two incomes can find themselves in debt when personal tragedy, unexpected bills, or a sudden job loss drain their savings. How do you keep trusting the Lord when things just seem to keep getting worse? The Bible offers this counsel.
Don't Just Ask for Help Once, Keep Asking
It seems like bad things seldom happen just one at a time. A medical issue leads to huge bills you think you'll never pay off. While you're still reeling from the shock of a major health problem, the hot water heater breaks. Then, your teenage daughter has a fender bender that results in costly repairs and an increase in the insurance premium.
A financial crisis can quickly become a crisis of faith. When things start to go wrong, Christians cry out to God for help. It doesn't make sense when things don't turn around. Christians wonder if their prayers are falling on deaf ears.
They aren't.
The Bible says to be persistent in prayer.
"Ask and it will be given to you; seek and you will find; knock and the door will be opened to you" Matthew 7:7 (NIV).
The verbs are in the present continuous tense, so it means to keep on asking, keep on seeking, keep on knocking. Keep talking to God throughout the situation.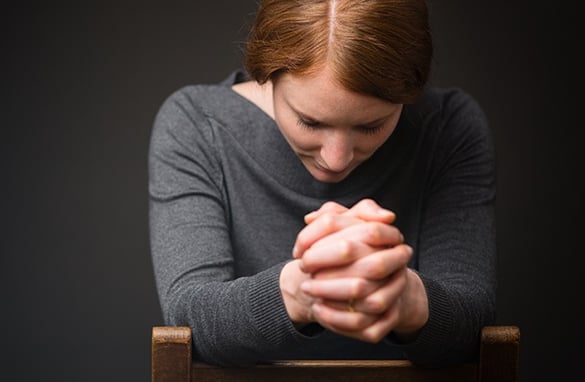 Set Aside Your Pride
Don't delay making a plan to deal with financial struggles because you don't want anyone to know what's going on. Pride only makes things worse. Assess your situation to see if reaching out to others might help.
Call creditors if bills are adding up. See if they'll accept a reduced amount for prompt payment.
If you're up for a raise at work, don't put off asking for it.
Quit spending to keep up your image. If you can't afford to go out to lunch with co-workers or buy trendy products, don't be afraid to admit it.
If family members offer financial assistance, it may be how God is providing for your need. Be willing to accept help.
Let God Help with Anxiety
Financial pressure can make you feel like you're being slowly strangled. Turn your anxiety over to God. Philippians 4:6 says:
"Do not be anxious about anything, but in every situation, by prayer and petition, with thanksgiving, present your requests to God" (NIV).
Anxiety doesn't often go away because you pray once. That doesn't mean your faith is weak. Let negative emotions strengthen your relationship with God. Read and memorize encouraging scriptures. Post them where you'll see them to remind yourself God is trustworthy, no matter what your circumstances. Here are excerpts from just a few.
Philippians 4:19 – God will supply every need…
Matthew 6:31-34 – But seek first the kingdom of God…
Romans 8:31 – If God is for us, who can be against us?
Positivity can help soothe our anxiety by allowing the Holy Spirit to transform our minds. Christian Movies that Teach the Fruit of the Spirit is a free devotional that links movies to devotionals about love, joy, and peace. Download your free copy today.