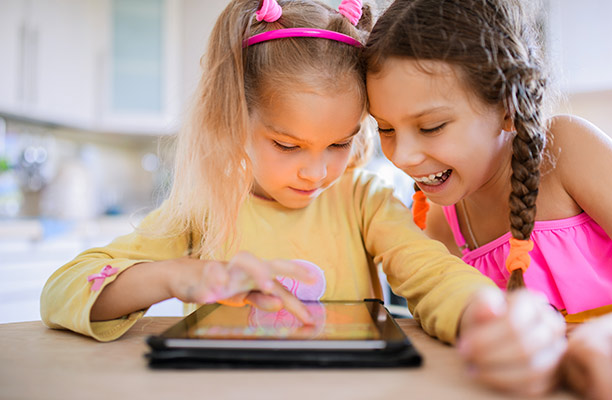 Leave a Comment
Updated on August 18, 2017 by

Greg Gudorf
Children today seem to intuitively understand how technology works. Early on, they learn how to tap, swipe, and select their way into their favorite apps. The good news is technology can help kids learn more about God's love and the promises of a Christian life.
Six Awesome Christian iPad Apps for Kids
Download these iPad apps for kids and watch as your loved ones learn valuable faith-based lessons:
Superbook
This Bible app offers kids a multimedia experience with videos, pictures, and games placed strategically throughout the Bible. Children can highlight their favorite parts and take notes, too. From learning more about the context of each story to answering some of the most frequently asked questions, this super app really does offer a little bit of everything to keep kids engaged with the scripture.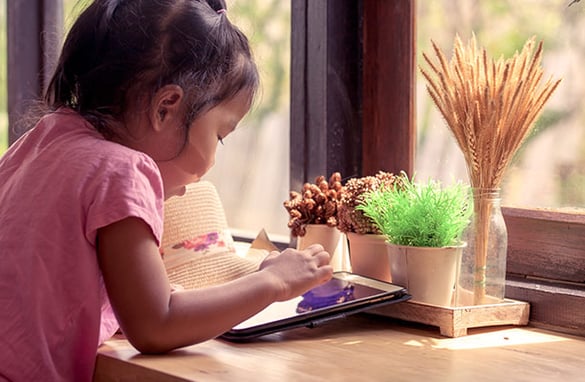 Drewsbooks
An engaging and fully narrated ebook series with stories that teach morals on kindness, acceptance, and more, Drewsbooks series is one of the most popular Christian apps for kids. The stories include discussion points to encourage reading retention. Parents, schools, and churches all use these interactive apps to instill strong character traits in young children, including hope, confidence, and compassion.
Destiny Game
Not to be confused with the adult video game, Destiny, Destiny Game is for children. Much like the board game Life, Destiny Game gives players the opportunity to make decisions in a virtual life. At each step, players can choose to make moral, Christian decisions or to take an alternative path. Filled with teaching moments, this interactive approach to Christian learning is a great way for children to learn about the power of choice.
See also: Jonah and the Whale Activity Book
Pure Flix
People of all ages enjoy immersing themselves in a great television show or movie. For road trips, after-school breaks, and more, consider PureFlix.com as an alternative to secular streaming services.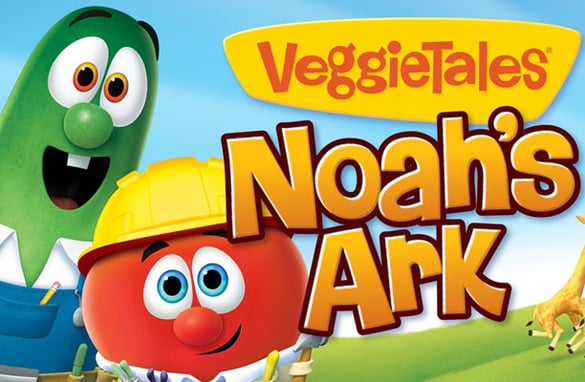 The app features hundreds of kid-friendly videos, including classics such as "Where the Red Fern Grows" and new favorites such as "Veggie Tales". Whether you child is 2 or 17, PureFlix.com offers something for every age group. The best part is that you won't have to worry about your child accidentally stumbling onto content intended for mature audiences.
The Adventures of Drip and Drop
An app for younger children, author Phillip McKerrow's anthology features 11 stories about raindrops. McKerrow teaches children about Christian concepts through metaphors involving rain droplets and how they move through the water system. The ebook is so popular, the author is planning to offer a print version soon.
The Adventures of Drip and Drop →
Noah's Ark Bible Story with Built-in Games
Focused exclusively on the story of Noah, this app is great for young children who are just starting to learn Bible stories. As children move through the storyline, they must complete games. With music and the ability to unlock new games at each step, the interactive app promises hours of educational fun for the youngest Christians.
Noah's Ark Bible Story with Built-in Games →
When used with parental controls and oversight, technology acts as a wonderful learning tool. Introduce Christian concepts to children in a way they understand. Meet your child's need for entertainment with Christian content that will uplift them and build a strong moral foundation.
Technology also helps us find offline resources to complement online tools, like this free Activity Book filled with Bible-related crosswords, memory games, and more.
Like these apps? Check out our most recommended apps for adults.