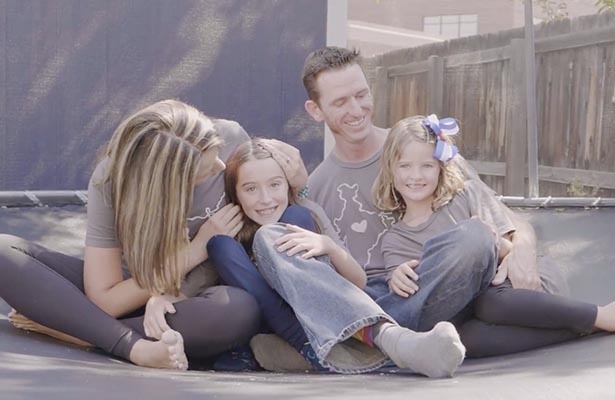 Following God's calling isn't always easy. It's a lesson the Kremser family of Littleton, Colo. knows well. Robyn and Trevor Kremser were excited to share their adoption story with Pure Flix Insider because they hoped it would inspire others to take their own leaps of faith. What they didn't know was that they were also in for a life-changing surprise!
Watch this family's reaction as they learn that one of the hardest parts of their adoption journey is over:
Thanks to YOU, the PureFlix.com family, the Kremser's adoption fundraiser is 100 percent completed. Your support means that they can focus on bringing baby Kremser home — and that together, we can continue helping other families through Adopt Together, a crowdfunding platform that helps families raise resources to complete the adoption process.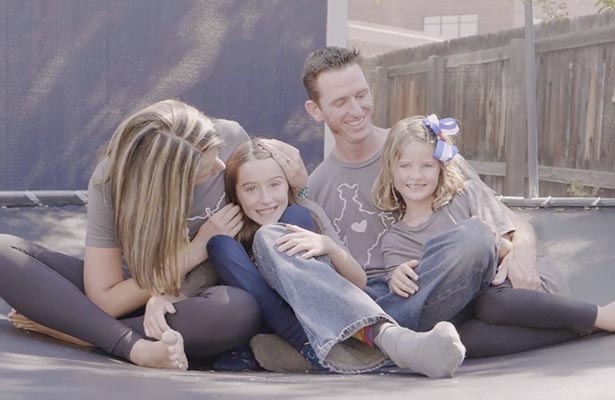 After having two daughters of their own, the Kremsers decided it was time to grow their family. This decision revealed that Robyn was facing health concerns that meant having more children biologically would be difficult. Heartbroken, the couple turned to prayer. God's answer? They both knew He was calling them to adopt.
Read Also: You Won't Believe the Surprise this Adoptive Family Just Got!
Robyn explained her prayers, saying, "I prayed over the two years we were trying to conceive a third [child], 'Lord, if it's not from you, change my heart. If it is from you, change Trevor's heart. And He did… So after two years of secondary infertility, we finally looked at each other and I just said I can't stand before Him someday say 'I was afraid You wouldn't show up. I was afraid the money wouldn't come through or You wouldn't provide.' So we just thought, okay, we're going to do it."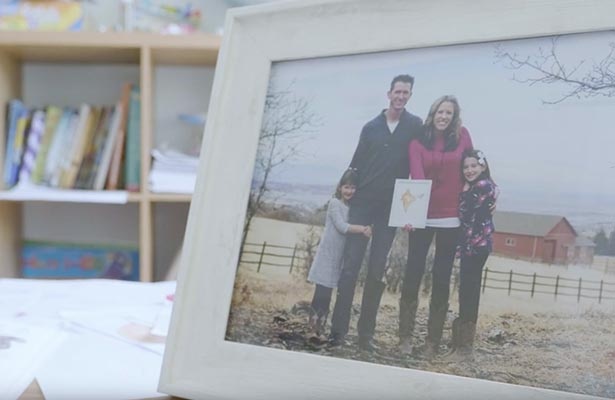 The Kremsers will travel to Delhi, India later this year to pick up their 3-year-old son. They showed Pure Flix Insider his nursery and shared what they've been learning about what needs to happen during the transition home.
Read Also: 'I Didn't Want to Adopt': One Father's Amazing Change of Heart
As for the Kremser daughters, Addison and Lucy, they're excited to be big sisters. Since the Kremsers homeschool, their adoption journey has been a great opportunity to teach their girls not only about India, but about what it means to step out in faith - in big ways and small!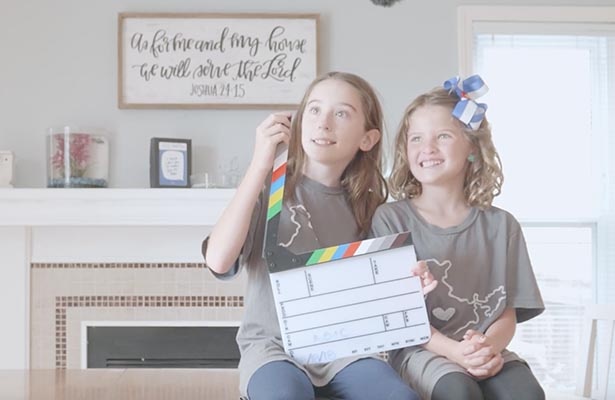 Pieces of the footage shot during this project will also be used to help the youngest Kremser, still in India, get to know his new family before they pick him up later this year. Robyn and Trevor shared their desire to tell their son the story of how an entire community came together to bring him home - a community that now includes YOU!
Read Also: 3 Ways to Support Adoptive Families Right Now
The Kremsers have written the name of every contributor to their fundraiser on a jigsaw puzzle piece. Together, they'll put together the puzzle and display it in the nursery. It says, "I have called you by name, you are mine," a quote from Isaiah 43:1.
Adoption is a long, costly journey that no couple can do alone. The Kremsers chose Adopt Together as the perfect place to start their journey. Donations are tax-deductible and can only be applied towards verified adoption expenses, making it a safe way to give charitably and be assured you're making a real difference.
You can look for other awesome families to support at AdoptTogether.org. Learn more about the other ways your PureFlix.com membership helps us give back here!
Know a family that is on an adoption journey? We want to hear their story! Leave us a comment and be sure to let them know how Adopt Together can help them along the way.