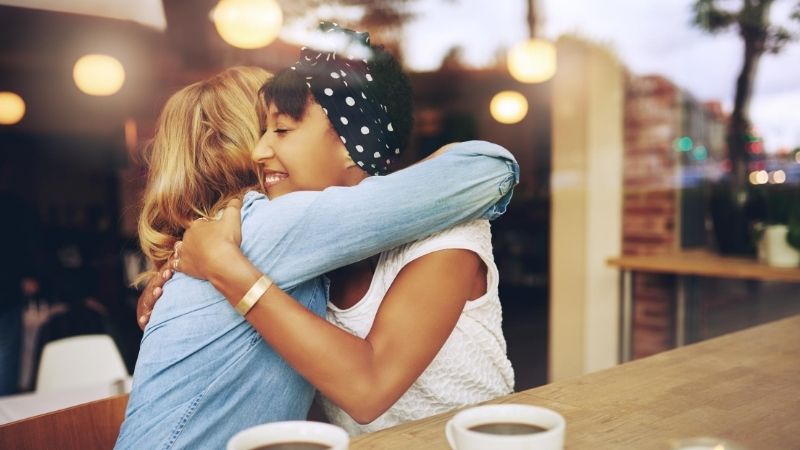 The world has felt a bit dark lately. A global pandemic. A heated election. Natural disasters. Two strong, feisty people I personally love broke down in tears in front of me last week. Everyone feels a bit fragile.
But even in the midst of all this gloom Jesus tells us in John 8:12 (NIV): "I am the light of the world. Whoever follows me will never walk in darkness but will have the light of life."
READ ALSO: 15 INSPIRING BIBLE VERSES THAT WILL UPLIFT YOUR SPIRIT
This is such a relief. As Christians, we have light. We have hope. Even when the world feels dim, inside-out and upside-down, our Almighty God is on the throne and in control. He will work everything out for good (Romans 8:28). He will not leave us or forsake us (Deuteronomy 31:6). We don't have to walk in darkness. Whew!
But we're also called to be light in the darkness. Jesus explains, "You're here to be light, bringing out the God-colors in the world. God is not a secret to be kept. We're going public with this, as public as a city on a hill. If I make you light-bearers, you don't think I'm going to hide you under a bucket, do you? I'm putting you on a light stand. Now that I've put you there on a hilltop, on a light stand—shine! "- Matthew 5:14-15 (MSG)
We're supposed to bring out the God-colors in the world. You and me. Jesus tells us to get out there and brighten things up. But how?
It can be as easy as flipping someone else's dark comments to bright ones or taking a moment to let someone know they're seen or appreciated. The hymn, "This Little Light of Mine" can be our theme song (more on this in my book). The lyrics come straight from Jesus' words— "Hide it under a bucket? No! I'm going to let it shine!"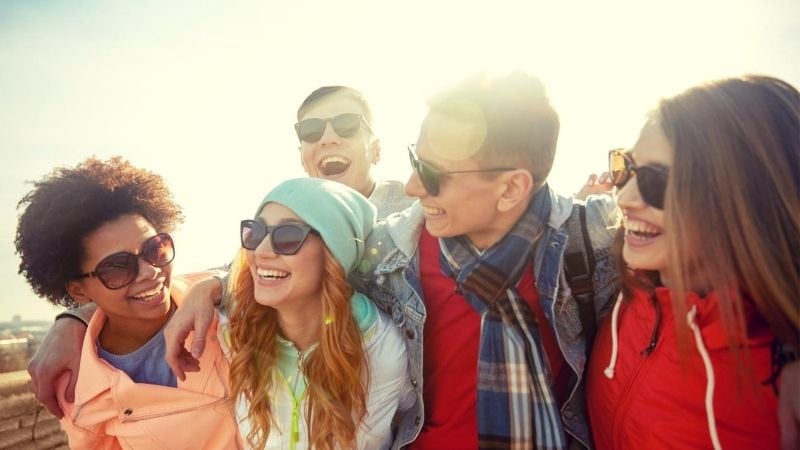 Is someone you know burdened by virtual learning? Complaining about all the challenges it brings? How about instead of joining in their griping we reply, "I know school is completely different than how we thought it would look this year, but I'm grateful if it had to happen that it's happening now. What a blessing that we have the technology we do—Zoom, Google Classroom, and so many ways for the students and teachers to safely interact. Can you imagine trying to do this without?"
Boom! We just shined some light.
READ ALSO: 50 BIBLE SCRIPTURES ABOUT FAITH, HOPE AND ENCOURAGEMENT
Is the person at the coffee shop checkout moaning about having to wear a mask, needing to stand six feet apart, not being able to sit in their favorite chair? Why not tip your barista a little extra? Or tell them how much you appreciate them? Or both? Zip! Another flash of God-colored light shining in this world.
Shining Christ's light doesn't have to be complicated. It can be so easy. Plus, it's contagious. If you're kind to your barista, then they'll be kinder to the next person in line. Then that person will be in a better mood when they get to work and will shine light in their office, etc. Light is something we want to spread!
Here are some quick and easy ways to let your light shine:
Jot an encouraging note to a teacher or principal.
Call or Facetime a friend who can't get out or who you can't visit.
Let someone move ahead of you in line.
Put a basket with pre-wrapped snacks on your porch with a sign inviting mail carriers and package deliverers to treat themselves.
Buy an extra flower at the farmer's market and hand it to a stranger.
Invite a few friends to sit outside and have a socially distanced Bible study or cup of coffee.
Drop a favorite book in a Little Free Library for someone else to enjoy.
Post a positive Bible verse on social media.
Mail a letter or small package to a pal.
It's amazing how these small acts of kindness not only brighten the days of others, but our own days too. It feels fabulous to bring out God's colors in this world!
Don't forget to take time to charge your own battery. It's harder to shine your light if you're drained. Take time to read the Bible and pray each day. Jesus is the light of the world and the ultimate power source. Tapping into Him will refresh and reenergize your soul, so you can stand on your hilltop and shine!
Each of us have Christ's light within us. When we shine it, we have the power to brighten the lives of others. Make a moment to be intentional. It can light up our homes, neighborhoods, communities, and world. Let it shine! Let it shine! Let it shine!
Want more inspiration? Stream thousands of faith and family-friendly movies on Pure Flix today!
Laura L. Smith, best-selling author and speaker, grew up singing old hymns in her traditional church, then rushing home to count down the rest of the Top 40 on Billboard's music charts with Casey Kasem. Smith loves all kinds of music, and although she can't carry a tune, she's often seen singing or dancing around her house. Smith speaks around the country sharing the love of Christ with women at conferences and events. She lives in the college town of Oxford, Ohio with her husband and four kids. Her newest title, How Sweet the Sound, released in August. Connect with her on Instagram @laurasmithauthor and at www.laurasmithauthor.com