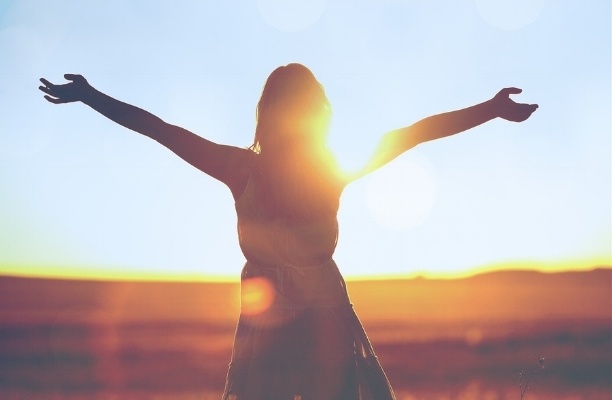 Anita Keagy's story has been repeated countless times across our country by countless young girls: teenage pregnancy, adoption and reconciliation. Although the story may be common - nearly a quarter of a million teens gave birth to babies in 2015 - it is no less heartbreaking for everyone involved when it does happen.
Following one mistake encounter which was greatly regretted and repented of by Keagy and her high school boyfriend, Keagy became aware that she was pregnant a few months after graduating high school. Though her parents were loving and supportive, and though she grew to care deeply for her child, she felt led by God to give her child up for adoption, so she obediently did.
The story of how the child she gave away came back into her life is a moving one, and forms the basis for her Bible study "Discovering the Joy of Seeking God First," which is available at PureFlix.com. This six part, video-based study explains how Keagy felt convicted to begin seeking God with the same intensity that led her to seek out her daughter who had been adopted, once that daughter became an adult.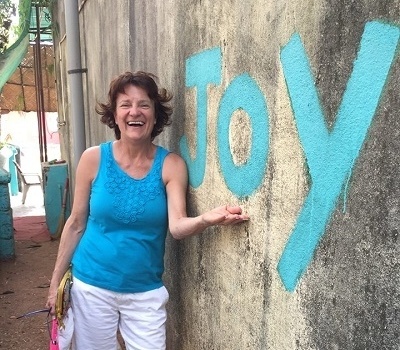 Anita finding joy on a recent trip to India.
A Ministry Founded on Joy
Keagy went on to found JoyShop Ministries, and she is now a national speaker encouraging women to seek God first and teaching them how to do so. Her lessons are simple and can be followed by anyone, male or female, who wants to seek God first through prayer and scripture, but isn't sure how to go about it.
Through a study of Old and New Testament scriptures, Keagy gives believers both the motivation and the methods for seeking God first. She explains some of the obstacles that hold us back from seeking God first, as well as the rewards that come when we do seek Him. Finally, Keagy encourages listeners to participate in a 21-day challenge to develop a regular time of seeking God first through scripture reading, journal keeping, and prayer.
Keagy's web site includes a leader's guide with discussion questions, and a workbook with additional study materials is also available free online. As part of the study, participants are asked to read a number of scripture passages that speak about seeking God wholeheartedly, then to evaluate how earnestly they are now seeking God in their lives.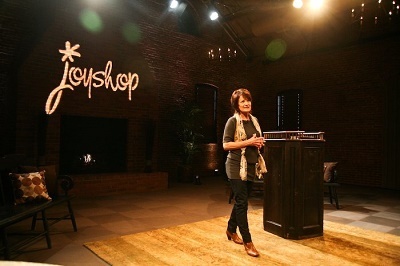 Read More: 7 Habits of Purpose Driven Christians
Of course, many Christians seek God, but Keagy is quick to distinguish between a dutiful daily quiet time and the kind of intense seeking that she discovered through her own life experience and the Holy Spirit's leading. It is this intense seeking, Keagy proposes, that leads to a joyful life, regardless of one's actual circumstances. She admits that there is some work required to faithfully seek God first in our busy, fast-paced lives, .
Some Principles for Seeking God First
It might seem like a no-brainer that Christians should seek God first, but it's not as easy as it sounds. Our lives can be very demanding, and many things to which we commit ourselves end up squeezing out God rather than leading us to seek Him. Among the very important things that can interfere with seeking God first include our families, our jobs, and our leisure time activities.
All of these can be good things that are part of God's plan for our lives, but when we don't make any time for Him, our lives can become unbalanced. Instead of having a life that feels whole and balanced, we can end up forfeiting the joy that God has for us because we haven't included Him in the picture. Here are some of Keagy's principles for how to seek God first.
Remember that we were created to seek God. Our lives aren't going to feel right unless God has His proper place in our lives - first. We were created to know God, and unless we fill that God-shaped hole in our souls with Him, we can never know true joy.
Seeking God should be a conscious decision. As much as we sometimes hope it will, having an intimate relationship with God doesn't just happen by accident or on a whim. The truth is, God will get pushed out of our lives unless we deliberately decide to include Him in it. Even when we really want to seek God, distractions and obligations can crowd God out unless we make clear decisions to include Him and stick firmly to them.
God meets us more than halfway. Deuteronomy 4:29 says that "if you seek the LORD your God, you will find him if you seek him with all your heart and with all your soul." God promises us that we will find Him if that's what we really want to do. We don't have to wonder if we will get a response from God if we reach out to him. He is there, waiting to be found.
Seeking God doesn't mean you won't have problems. We need to fight against all sorts of obstacles in order to seek God first: time constraints, illnesses, unbelieving spouses or family members, forced overtime, and discouragement, just to name a few. Jesus never promises that we won't have troubles if we seek Him, but he does promise that He will strengthen us through our relationship with Him.
There are many rewards from seeking God. Although we will have troubles in life, we will also have blessings when we follow Him. We don't necessarily know what those blessings will be, but we can be sure that joy will be one of them. Other blessings mentioned by Keagy include being a witness of God's action in the world, being transformed, and being equipped for the work God wants us to do.
Anita is joy incarnate.
Finding the Joy
Keagy was a Christian for many years before the joy of seeking God first penetrated her life. After her daughter was adopted by a Christian family, she went to college where she met her husband. They had four children together, and as her family grew, she became consumed with the normal worry and busy-ness of life. One day, she cried out to God, asking for the abundant life that Jesus promised in John 10:10.
She says that God brought Matthew 6:33 to her mind that day: "But seek first His kingdom and his righteousness, and all these things will be given to you as well." She heard God speak to her heart, telling her that her days were focused on herself and on what she needed to get done. If she made God her first priority, He told her, then He would take care of all those things she was so worried about, and her anxiety would end.
She could see the truth in God's message to her, so she decided to take Him up on His promise. Each day since then, Keagy either starts her day by spending time praying and reading God's word, or she plans her time around being with Him (as opposed to squeezing Him in amongst all her other activities). The discipline of seeking God brought God's joy back into her heart and enabled her to let go of all the frantic worries that had consumed her days previously.
God Uses Those Who Seek Him First
Keagy's story is a reminder that God doesn't only use those who follow Him perfectly, but He chooses those who seek Him first in their lives. Other prominent Christian speakers and writers agree that seeking God first is of the greatest importance as well. A teaching on Joyce Meyer's website advises us to have a goal of having a "deep, intimate relationship with God. Let Him into every area of your life." Making God our top priority will lead to joy in our lives and will give us peace as well.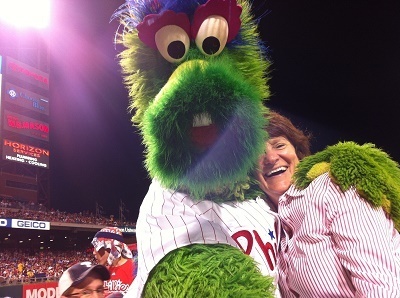 That's Anita! (The one on the right!)
Christian videos like Keagy's can help listeners learn truths from scripture through the teachings of popular Bible study leaders like Anita Keagy. Thousands of people attending conferences around the country have benefited from Keagy's teachings. Pure Flix subscribers can join those numbers from the comfort of their homes with just a small monthly subscription fee.
In addition to Christian movies like these, Pure Flix offers many Christian films and family-friendly television series that can also impact your faith, feed your spirit and help you keep your thoughts on God even while you are being entertained. You can get a free trial of Pure Flix and explore all of our uplifting programming for one month at no cost to your family.
Read More: Have You Seen These Adorable Pictures of Kids on Adoption Day?