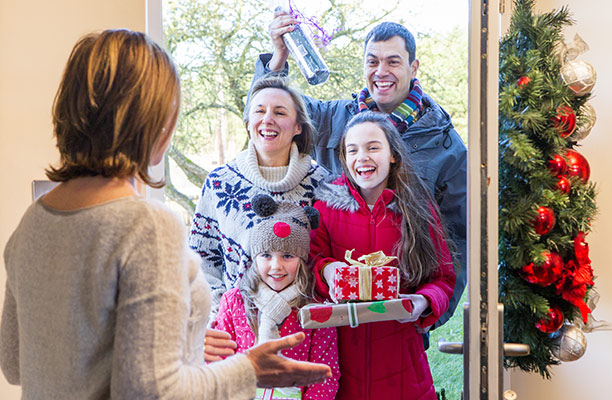 When the holiday season comes around, it's easy to get caught up in the hustle and bustle. You run from holiday party to holiday party and blow your budget trying to pick out the perfect gifts. Amid everything, people often lose sight of what is most important: togetherness. Whether getting home for the holidays means a quick drive or a flight, find out why your presence is the best present you can give this year.
Traditions Solidify Identity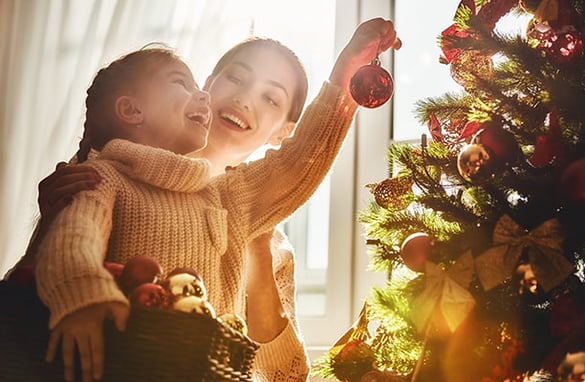 During the holidays, you might have traditions you repeat year after year. Some families decorate the tree together, or bake cookies and take them to neighbors. Other families take time to watch their favorite Christmas movie together and talk about the lessons they learned. Instead of being stressed to get shopping done, make an effort to spend more quality time with those you love. Family traditions, however simple or extravagant, become a part of your family culture.
Traditions create a sense of identity and family history. Children feel part of something bigger than themselves which can boost confidence and a sense of security. Psychology Today states, "... in our remarkably fast paced and changing world, holiday traditions may offer an important organizing and centering experience and a foil to a life full of constant change... having long held holiday traditions that offer important connections to and continuity with the past and to each other is critically important."
Take the opportunity to turn off personal devices and spend quality, face-to-face time together. Many holiday-based traditions also foster ways for parents to teach family values, like making a priority of giving or serving others.
While maintaining annual traditions are exciting, the absence of a family member can be a downer. A person may find that they dwell on the empty chair at the Christmas table instead of feeling the joy from all the surrounding festivities. For children, it can be especially isolating to not have a parent around during the holiday season. While challenges may come up around the holidays, make it a priority to be present and take part in your family's traditions.
Sign Up: 5 Sundays of Free Christmas Movies
Quality Time Builds Healthy Families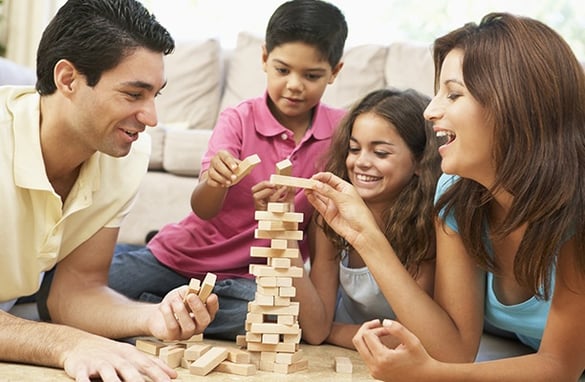 People who prioritize quality time with their family experience these benefits:
Family members feel treasured. Making the time to be with family helps them feel loved and valuable. They'll realize that your company is the best gift of the year. Similarly, you'll strengthen your own sense of self-worth as you realize how important you are to your family.
Model family values. All year you make an effort to instill values into your children's lives. During the holidays, you have a special opportunity to model those concepts. To a person who is struggling, a simple uplifting deed can go a long way. As a family, prepare a meal for someone in need or make handmade artwork to cheer a lonely neighbor. If you're stumped on ideas, ask your local church how your family can volunteer to make a difference.
Laughter is the best medicine. After dinner, clear the table to set up a family board game. Whether it be a classic round of charades or a homemade family favorite, set aside time to relax and be silly together. Get everyone involved and inspire some healthy competition by looking for a game that requires teamwork.
When you need a break from the hustle and bustle of the holidays, movies can be a relaxing way to encourage togetherness. This holiday season, try these five free Christmas movies that promote the true meaning of Christmas!