"Lent" is a word that most people familiar with faith have at least heard before, but for those who have never taken part, there are likely a plethora of questions ranging from "What is Lent?" to "How long is Lent?" and even "What goes on during Lent?"
FREE DOWNLOAD: CHRISTIAN MOVIES THAT TEACH THE FRUIT OF THE SPIRIT DEVOTIONAL
Lent Meaning, Lent Definition & More
So, what is Lent? Let's start with a simple exploration of Lent meaning. According to Merriam-Webster, Lent is defined as "the 40 weekdays from Ash Wednesday to Easter Sunday observed by the Roman Catholic, Eastern, and some Protestant churches as a period of penitence and fasting."
Ash Wednesday, for context, is a day that marks the beginning of Lent fasting and Lent sacrifice. It's a day when Christians gather in either Catholic or Protestant churches to hear a sermon about reflection and confession.
Congregants might be encouraged to confess sins before being invited up to receive ashes on their heads in a pattern that many times is shaped like a cross, Christianity.com noted. You can read more about the history of Ash Wednesday here.
Okay, let's get back to the key question: "What is Lent?" When you explore Lent meaning, it's clear that it all surrounds Easter, the day of Christ's rising from the dead.
READ ALSO: Discover The History Of Ash Wednesday
The celebration itself is centered around Jesus' biblical fasting in the wilderness, which is recounted in Matthew, Mark and Luke.
Matthew 4:1-2 (NIV) reads, "Then Jesus was led by the Spirit into the wilderness to be tempted by the devil. After fasting forty days and forty nights, he was hungry."
How Long Is Lent?
We've already addressed the "how long is Lent" question, but the aforementioned details about Jesus wandering in the desert and fasting for 40 days help explain the length of Lent.
Each year, the celebration mirrors Jesus' experience, lasting 40 days (six-and-a-half weeks), not counting Sundays. What's perhaps most interesting are the Lent fasting rules and the Lent sacrifice decisions that unfold as a result of the celebration.
While there's nothing to stop Christians from opting to fast at any point during the year, Lent sacrifice is a universal effort that takes place during the 40-day period; this timeframe changes each year based on when Easter falls in the calendar.
READ ALSO: Lent: It's Not Just About Fasting
Easter can fall on any Sunday between March 22 and April 25, and the date is dependent on the moon. Easter is always the first Sunday after the first full moon that follows the vernal equinox (known as the Paschal Full Moon). Christians always see the vernal equinox as unfolding on March 21, Country Living explained.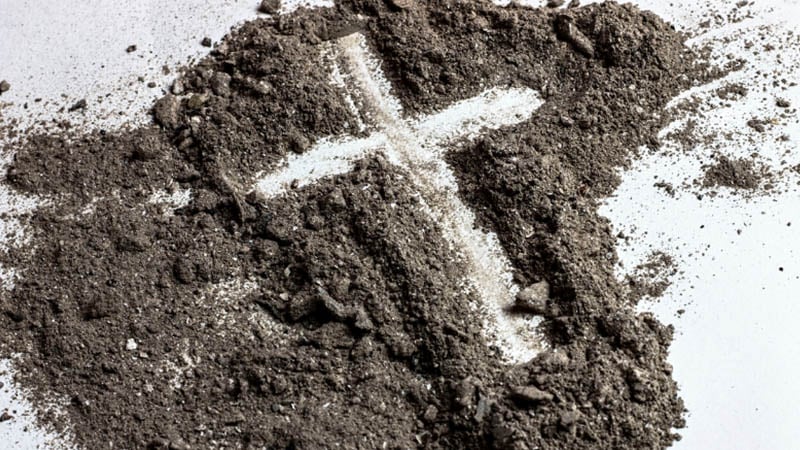 That's a lot of details to say: it all depends on the moon! Read more about the dating issue here.
Today's Lenten Traditions
As it turns out, the Western and Eastern churches have some differences when it comes to celebrating Lent. Eastern churches keep strict Lent fasting rules, though Roman Catholics have taken a relaxed approach to these Lent sacrifice regulations, according to Britannica.
Catholics still hold Ash Wednesday and Good Friday as fasting days and many decline meat on Fridays during Lent. But perhaps the most well-known Lent fasting activity surrounds giving something up during the 40 days — something a person typically loves to do or consume.
Why, you ask? Lent fasting rules are set by individuals to deprive oneself so that prayer can replace a certain food or activity. By engaging in Lent sacrifice, it's a reminder of God, His love and our own faithfulness.
READ ALSO: Christian Fasting For Beginners
Almsgiving Explained
But Lent sacrifice isn't only about fasting. In fact, part of understanding the "what is Lent?" question is recognizing that there's more to the observance than serving our own selves and faith. There's also "almsgiving," which is the practice of giving goods and money to the poor.
The United States Conference of Catholic Bishops has the following to say about almsgiving:
"The foundational call of Christians to charity is a frequent theme of the Gospels. During Lent, we are asked to focus more intently on 'almsgiving,' which means donating money or goods to the poor and performing other acts of charity. As one of the three pillars of Lenten practice, almsgiving is 'a witness to fraternal charity' and 'a work of justice pleasing to God.' (Catechism of the Catholic Church, no. 2462).
As we round out questions about Lent meaning and Lent sacrifices, consider that the 40-day observance is meant to help us seek God, help others and exercise self-control.
Lent Fasting: Some Tips
We are coming to a close now on this explainer about Lent meaning. But if you're looking for tips on Lent fasting and Lent sacrifice, the internet has plenty to offer! Plus, we have five tips on items you can consider giving up as a Lent sacrifice.
Perhaps it's best to consider something you enjoy eating or drinking and set that thing aside for the duration of the 40-days, turning to prayer and devotion during the process. You can also settle down with a Lent devotion, reading with the entire family each night.
There are many ways to engage in Lent fasting and Lent sacrifice. If you're new to fasting, consider consulting our guide. And don't forget your free download, Chrisitan Movies That Teach The Fruit of the Spirit.