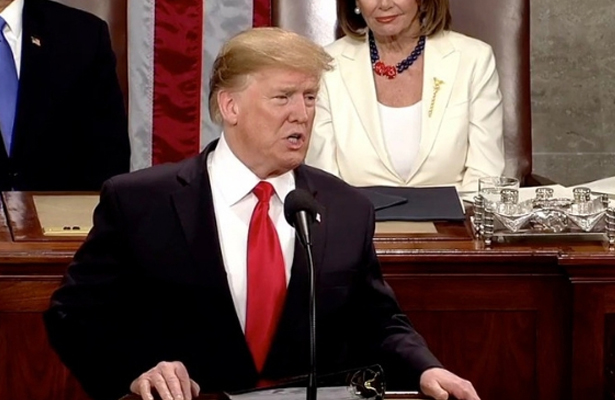 President Donald Trump waded into the ongoing debate over abortion and life during his second State of the Union address on Tuesday night, delivering a passionate defense of the unborn — one that invoked God, protections for the unborn and the "dignity of every person."
Among his proclamations, Trump implored Congress to pass a law that would protect late-term babies in the womb. Read the president's four most powerful pro-life quotes from the address:
"There could be no greater contrast to the beautiful image of a mother holding her infant child than the chilling displays our nation saw in recent days."
Trump spoke about the current abortion debate that has been heating up in recent days, as some states push for more lenient laws. While he went into specific examples, the president spent more time focusing on the general issue of late-term abortion.
READ ALSO: 'October Baby': The Little Family Movie That Could
"These are living, feeling, beautiful babies who will never get the chance to share their love and their dreams with the world."
Speaking specifically about late-term babies whose lives could be ended, Trump invoked the children's futures in an effort to make an emotional appeal to the nation.
"To defend the dignity of every person, I am asking Congress to pass legislation to prohibit the late-term abortion of children who can feel pain in the mother's womb."
Trump said he would like Congress to draft a law that would protect late-term babies.
"Let us work together to build a culture that cherishes innocent life. And let us reaffirm a fundamental truth: all children — born and unborn — are made in the holy image of God."
Trump's strongest pro-life statement came at the end of his proclamation, when he said all children are made in God's image, and called for a culture that cherishes life.
READ ALSO: 12 Heartwarming Family Movies About Adoption
Watch Trump's remarks below:
If you're looking to learn more about the importance of life, consider watching "October Baby" on PureFlix.com.