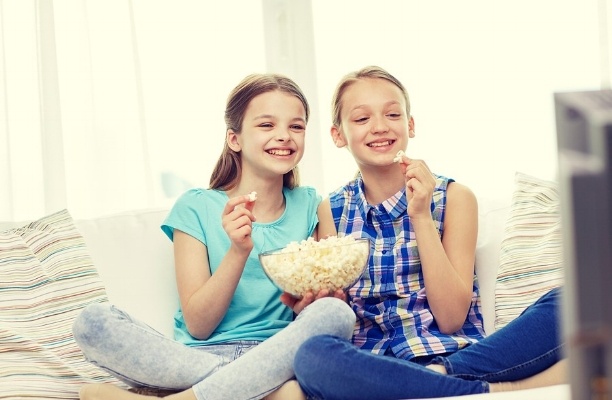 "Let's go to the movies! Let's go see the stars!"
These lyrics from the musical, "Annie," portray a time when watching movies was an event in and of itself. Couples, families, and friends would dress up and go out to the theatre. Now, in 2016, all one needs to watch a movie is a computer and wifi. Theater screens have been replaced with computer screens and hats and dresses with sweatpants.
While movies on demand has its advantages, it also makes TV almost too accessible. Last year U.S. News and World Report Health put out an article entitled, "9 Ways Watching TV Can Shorten or Ruin Your Life." The list includes risks such as obesity, aggression, sleep deprivation, and isolation among others. As Christians, we look out for one more risk of television - how is the content affecting me and my family? Will this film uplift or hinder my family as we strive to follow Christ?
Quality Control: Not All TV is Created Equal
Most modern TV falls into the category of inappropriate or useless. Because of this unfortunate reality, there are some points to ponder while flipping through the libraries of films. For TV that will help your kids learn, grow in creativity, commune, and even be inspired to live a more virtuous life, ask yourself these questions:
Would I want to watch this if I were kid?
It's not enough that a film has good content; it should also be entertaining. Teens especially are a hard crowd to please, and they'll want to watch shows that their friends at school talk about. To pull them into something different, make sure you offer some engaging alternatives. Otherwise, they won't get anything out of the film, and it becomes a waste of time.
Who are you watching it with?
Just like in the days of "Annie" when movies were more communal, watching TV need not be an isolating event. Instead make it a shared experience, and create deeper unity within your family. If the content of the film is captivating enough, it will inspire discussion, thereby making the most out of your kids' film experience.
READ ALSO: Your Choice in Movies Impacts Your Life an Your Children's Lives
Will this help my children know their dignity and worth in God?
Television shows and movies often display romantic or promiscuous behavior that is contrary to God's plan for love and marriage. According to a study by the Rand Corporation, TV shows with sexual content actually promote sexual activity in teens. Similarly, the more kids hear foul, distasteful language and speech, the more they consider it normal. We want our kids to know that

God has given us the gift of language to communicate his goodness, not to degrade ourselves or others.
Will this encourage my teen to live a virtuous life?
Beyond the question of, "is there anything bad in this movie?" we must also ask, "is there anything good in this movie?" If the answer is "no" or "neutral," skip it. There are good Christian movies out there. More and more Christian screenwriters and filmmakers are making TV that is not only entertaining, but actually has value. One wellspring for these films is PureFlix.com. PureFlix.com offers Christian movies and TV shows that have not only been screened for content, but are also inspiring and entertaining.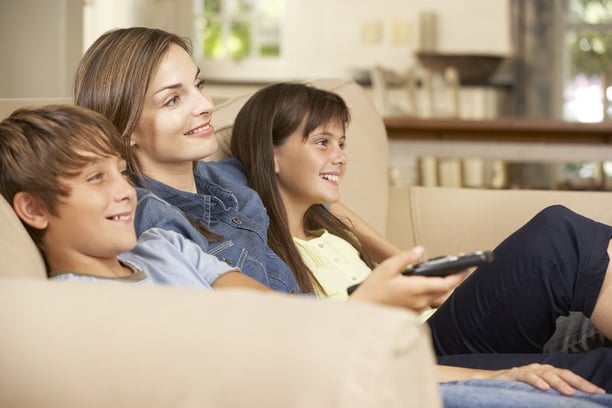 Founded by Michael Scott, Russell Wolfe, and David A.R. White, Pure Flix is your library for great films with encouraging content. According to David A.R.White, Pure Flix Entertainment partners "with movies that stand for more than the latest bestseller." When you give your kids access to PureFlix.com, they will be able to find age-appropriate encouraging TV.
To learn more about Pure Flix, visit PureFlix.com. There you can sign-up for their free month trial, and enjoy thousands of Christian movies and TV shows that will inspire and uplift your whole family.
READ ALSO: PG Movie Ratings Not So PG Anymore