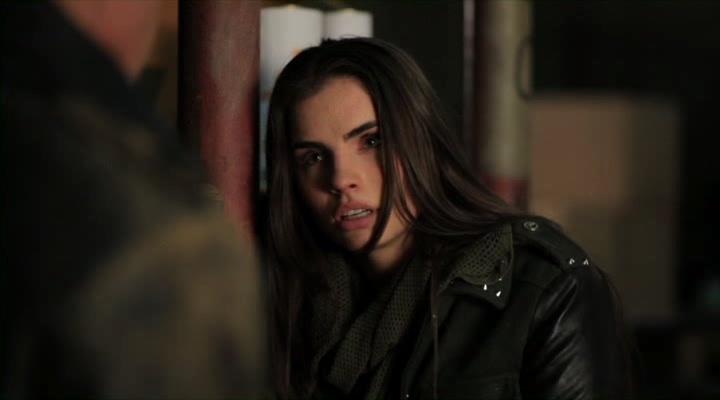 In "Revelation Road 3: Black Rider," Sophia asks Josh to tell her how she can come to know Jesus. The look on Josh's face and his clear uncertainty may resonate with many of us who have felt caught off guard when the Holy Spirit moves unexpectedly. When Josh says to Sophia, "I'm not the guy you want for this," her response is simply:
"But you're the one I asked."
This profound moment leads to the question:

"How do I lead someone to Christ when I don't think I'm ready for the job?"
First, understand that if you feel unprepared to share the gospel, you're not alone. A study conducted by LifeWay Research found that "80 percent of those who attend church one or more times a month believe they have a personal responsibility to share their faith, but 61 percent have not told another person about how to become a Christian in the previous six months."
The study tells us that the fear of evangelism is sadly fairly common in the church. There are several reasons this could be. Pastor Steven Lee shares on the Desiring God blog that lack of gospel knowledge, apathy, fear, and a lack of compassion may be some things that prevent an active life of evangelism. The writers of "Revelation Road 3: The Black Rider" clearly believed that feeling you're not "right" for the job is another reason.
There is an important truth to recognize, however: you are capable of sharing Christ, "for with God nothing shall be impossible" (Luke 1:37 KJV). Here are four things to remember if you're struggling to share the gospel.
1. Focus on Relationship, Not Outcome
It is all too easy to see "conversion" as a goal and miss the gospel completely. We are well meaning when we invite a friend or co-worker to church or leave a Bible tract on our restaurant table. However, discipling those around us and loving our neighbor is about so much more.
Jesus was a master at cultivating genuine relationships. He met the Samaritan woman at the well (John 4), he went to dinner with Zacchaeus (Luke 19), and he visited Mary and Martha repeatedly (like in Luke 10), simply to enjoy their company.
If you're nervous about telling someone about the hope you have in Christ, it could be that you need to focus on genuine friendship with that person first and foremost. Let the Holy Spirit bring about opportunities to plant seeds, and focus on loving others.
2. Know You Are Not Alone
Some people struggle with feelings of guilt for not evangelizing as much as they think they should. Rather than ask for help, they feel they have failed in their Christian duty. This is a tricky cycle. If you find yourself feeling guilty, first pray. Remember that Jesus hears you and wants you to live in victory. But second, know you're far from the only one.
While understanding that your struggle is a common one is not an excuse, it does put things in perspective. Find a friend that can help keep you accountable in this area. After all, Ecclesiastes 4:12 (KJV) says, "Though one may be overpowered, two can defend themselves."
3. Know Your Answer
1 Peter 3:15 (KJV) says, "But sanctify the Lord God in your hearts: and be ready always to give an answer to every man that asketh you a reason of the hope that is in you."
Do you know how to share your testimony and answer questions about your faith? You can combat the feeling of being unprepared by studying apologetics and practicing your testimony with friends and family.
Read Also: 7 Family Movies That Will Teach You to Defend Your Faith
4. Don't Try to Be the Holy Spirit
It is not your job to convert anyone. Remember this when you share Jesus. We are called to share the gospel, but we are not responsible for changing hearts. Only the Holy Spirit can do a miraculous work in a person's life, so let go of that burden.
"Revelation Road 3: The Black Rider" is available on PureFlix.com, along with hundreds of other family movies, documentaries, and TV shows. You're sure to find resources that will equip you in your faith and in sharing the gospel during your one-month free trial of Pure Flix.
Read Also: 10 Things to Consider Before Dating a Non-Christian