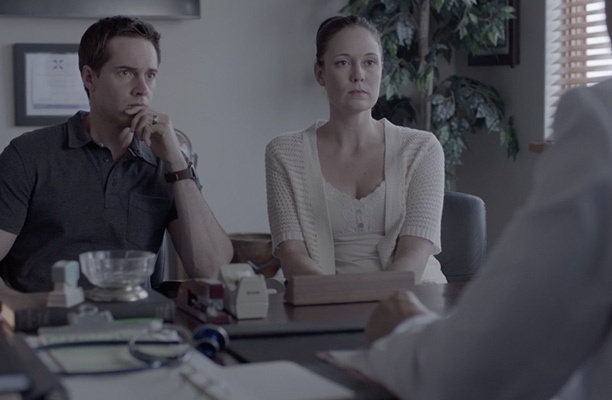 What acts of service are helpful when a friend is in need of comfort? As Christians, we are called to, "Rejoice with those who rejoice, weep with those who weep" (Romans 12:15, ESV). While the Apostle Paul says we shouldn't always show up at a friend's house to cry with them, he does imply that it's our responsibility to comfort those experiencing tragedy.
The inspiring Christian film, "New Life," follows the love story of life-long friends, Ava and Ben. When Ava is diagnosed with cancer, Ben is understandably heartbroken. However, with Christ's strength, he works through his own pain to be a rock for Ava. Meanwhile, Ava sees Ben's sadness - brought on by her diagnosis and treatment - and she becomes a pillar of strength for him. The story is a beautiful demonstration of how to comfort a loved one in need. Here are some lessons of serving others, demonstrated in "New Life."
Pray with Them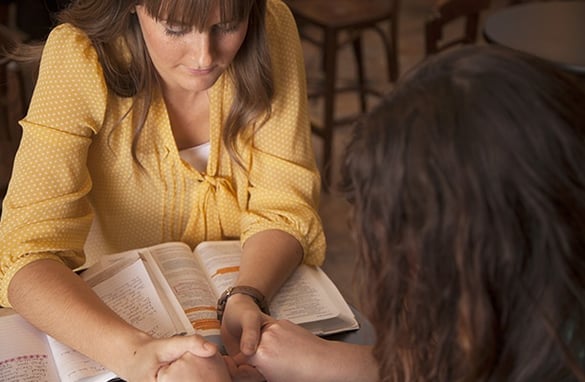 "The Lord is a refuge for the oppressed, a stronghold in times of trouble" (Psalm 9:9, NIV).
The Bible is full of verses like this that show God's desire to comfort His people. While you may not be able to comfort a friend experiencing tragedy, you can pray with and for them, that they find peace in their suffering through the grace of the Holy Spirit.
Listen to Them
Often those in tragedy wonder why such horrible things are happening to them or how can they get out of their current situation. More than ever, a friend in pain needs a good listener to simply talk-out their heartache and frustrations. All you have to do is listen, while compassionately acknowledging their suffering, and offer words of encouragement.
Be Present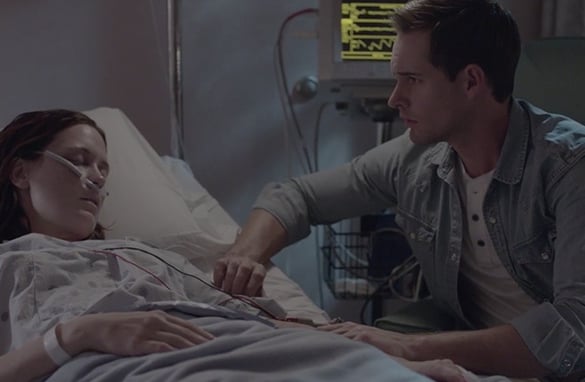 While friends or family in time of tragedy may be too busy or too sick to receive visitors, you can still let them know that you are there for them. Often, we assume that people have enough support, but that is not necessarily the case. Whether it be through cards, phone calls, or texts, continue to reassure your friend that you are there for whatever they need, be it a meal, a cup of tea, or just a shoulder to cry on.
All Tragedies are Different
Because each person is unique with their own set of experiences, no two suffering people are exactly alike. Similarly, your relationship to your suffering friends will also differ. The key point to remember is that you are called to comfort a friend in need. Also, it's always better to overextend yourself than to stay away, so your friend knows you're available and happy to help whenever they need you.
Want more inspiration on helping a loved one through a time of tragedy? Check out "New Life" now exclusively streaming at PureFlix.com. You won't want to miss this film, starring Jonathan Patrick Moore ("Christian Mingle," "Back to Christmas") and Erin Bethea ("Facing the Giants," "Amazing Love"). Appropriate to watch with the whole family, "New Life" is especially great for couples who are experiencing times of tragedy. You can watch this film, plus thousands of inspiring Christian titles with your free one-month trial of PureFlix.com.