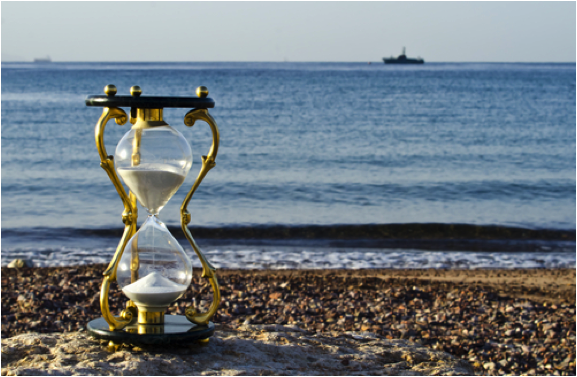 Finding the time to think, reflect and lead a purpose-driven life seems to getting tougher…especially with all that's going on in our personal lives and the seemingly unbalanced world around us.
Let's face it: When we hear our smartphone alerting us to the 15th text of the day, the movie we were watching gets paused. Family conversations stop. The book we were reading gets bookmarked. In essence, we drop what we're doing, forget about what we were thinking, and grab our device.
We are busy people. Time has become somewhat of an unmanageable enemy. But, there is an antidote for those willing to step back and seek wisdom from our Holy Scriptures regarding time management.
We recently came across a book called "Tranquility: Cultivating a Quiet Soul in a Busy World" by David W. Henderson, a pastor in the Covenant Church in Indiana who has ministered in more than a dozen countries around the world.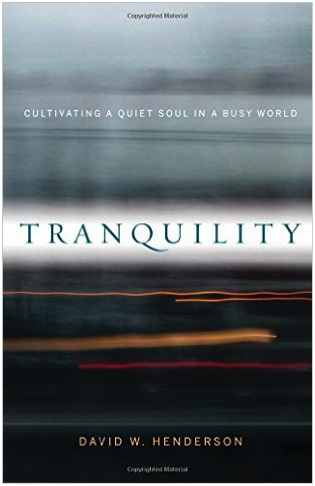 The book seems to be especially appropriate for our frenetic lives.
Henderson shares some personal, "real world" anecdotes about his own issues about overwhelmed with "busyness" and also explores how the Scriptures address time.
As noted on Christianitytoday.com, Henderson raises the question: "How does God view time, and how does we wish is to see it? And once we see his way, how does he want us to live bountifully within its banks and currents?"
Henderson, a former marketing executive, started following Christ in his senior year of college and attended Gordon-Conwell Theological Seminary, where he received both his Masters of Divinity and his Doctor of Ministry degrees.
Here's how he describes Tranquility on Amazon: "The first part of the book explores the two-handful dynamics, both internal and external, that propel us into busyness and hurry. This includes an exploration of the way we became a clock-dominated society in the first place.
"Then the second and longer part of the book explores the framework the Scriptures provide for how we are to view and live within time: understanding the times, making the most of the time, and trusting God with the rest.
"Most of us find ourselves caught in the busyness trap, which boils down to trying to fit an infinite number of things into a finite amount of time. One of the things that makes Tranquility somewhat unique is that it seeks to frame in a way of thinking about time that begins not with cultural assumptions but with Biblical texts.
"It uncovers and highlights the spiritual structure of time as part of the organizing fabric of the world God created. It then bridges from the reflective to the practical, gathering together various Biblical clues that guide us concerning how life should be lived within time's currents, equipping us not only to think critically and biblically about time but also to live faithfully within it."
In one of the passages of the book, Henderson writes that if we perceive our worth or importance only when we are getting something done for Christ, "our walk of faith will become a weary walk of work."
Friends, let's not get weary. Trust in the Lord wisdom...Isaiah 40:31 but they who wait for the Lord shall renew their strength; they shall mount up with wings like eagles; they shall run and not be weary; they shall walk and not faint.
Admittedly, finding a time to step back from our everyday lives for even a few minutes a day to seek tranquility may be easier said than done. It's not that much different than leading a purpose-driven life. It takes dedication and conscious living. But it's all worth the effort.
And spending some time with "Tranquility" could definitely be a step in the right direction.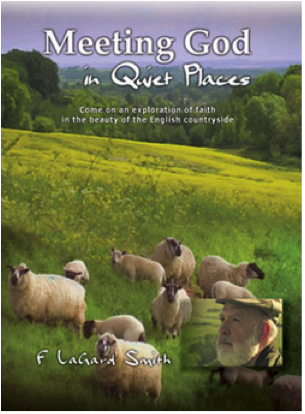 Or, perhaps you are interested in kicking back and experiencing "Meeting With God In Quiet Places", by streaming it now on Pure Flix. These short films bring together rich and charming narration with the stunning beauty of England in summer and winter. Set against a moving sound track, where the author, walks us through fields and country lanes of the Cotswold in rural England, reflecting on themes that touch us all at points in our lives in a series of short timeless parables. Meeting God in Quiet Places will leave you longing for the peace and tranquility that can be found, not just when walking in the countryside, but wherever we find ourselves in our busy modern lives.
These Biblical truths will further encourage your soul. Meditate on these verses and share with others you know are wrestling with the busyness of life.
Matthew 6:25-34 25 "Therefore I tell you, do not be anxious about your life, what you will eat or what you will drink, nor about your body, what you will put on. Is not life more than food, and the body more than clothing? 26 Look at the birds of the air: they neither sow nor reap nor gather into barns, and yet your heavenly Father feeds them. Are you not of more value than they? 27 And which of you b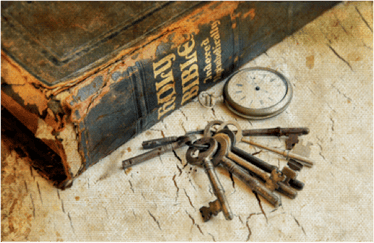 y being anxious can add a single hour to his span of life?[g] 28 And why are you anxious about clothing? Consider the lilies of the field, how they grow: they neither toil nor spin, 29 yet I tell you, even Solomon in all his glory was not arrayed like one of these. 30 But if God so clothes the grass of the field, which today is alive and tomorrow is thrown into the oven, will he not much more clothe you, O you of little faith? 31 Therefore do not be anxious, saying, 'What shall we eat?' or 'What shall we drink?' or 'What shall we wear?' 32 For the Gentiles seek after all these things, and your heavenly Father knows that you need them all. 33 But seek first the kingdom of God and his righteousness, and all these things will be added to you. 34 "Therefore do not be anxious about tomorrow, for tomorrow will be anxious for itself. Sufficient for the day is its own trouble.
Philippians 4:6-7 6 do not be anxious about anything, but in everything by prayer and supplication with thanksgiving let your requests be made known to God. 7 And the peace of God, which surpasses all understanding, will guard your hearts and your minds in Christ Jesus.
About Pure Flix: Pure Flix Entertainment, LLC, the worldwide leader in faith-based entertainment, is a full service Christian movie studio, based in Scottsdale, Ariz. that produces and distributes faith-based movies. Pure Flix also provides a digital streaming service delivering over 2500 faith-based and family films, TV Shows and Educational Programming for the whole family. The company's vision is to influence the global culture for Christ through media. For more information, please visit www.pureflix.com.