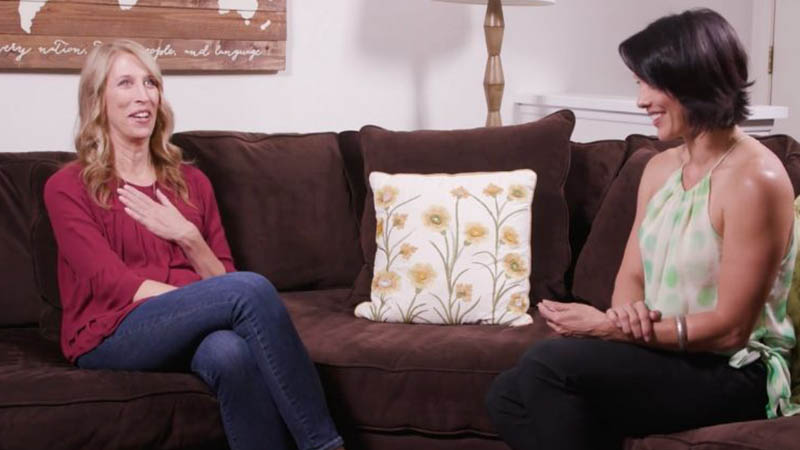 When Ellen felt called to adopt, she wasn't quite sure where to turn on the financial front. But her dreams started to become a reality after she stumbled upon Adopt Together, a crowdfunding platform that helps families raise money to complete adoptions.
Ellen recently shared her adoption journey with PureFlix.com, revealing her path as well as the role that prayer and faith have played in the process.
READ ALSO: How A Stirring Vision From God Led This Family To Adopt Four Kids
"I had been thinking about adoption for a long time and initially I thought I'd get married, meet the right guy, have some kids, adopt some kids," she said. "And my story has not worked out the way I thought, and as time has gone on I just have had this burning desire to parent."
Watch Ellen tell her powerful story and see her shocking surprise:
Ellen said she was burdened for the kids who needed homes and had a lot of love to give. Adding that she has a "deep sense of my own adoption by God," she felt adopting would reflect what God had done for her as well.
And after she started praying for guidance, she felt God compelling her to adopt.
"I decided on private adoption," she said, noting that she found AdoptTogether and felt it would be a powerful tool to allow others to come alongside her on the adoption journey.
And those efforts paid off, as many people rose up to support Ellen.
"I've been really blessed by the generosity of people," she said.
READ ALSO: 6 Movies & TV Shows Now Streaming For You And Your Family
As Ellen shared her adoption journey with PureFlix.com, she was in for the surprise of a lifetime: with the help of members and supporters just like you, PureFlix.com was able to fully fund the rest of her adoption expenses.
"What?" she said when she learned the amazing news. "You're kidding me? That's amazing … Thank you."
Ellen concluded her interview with an encouraging word for Christians who might be considering adoption and might feel compelled by God to move forward.
"For those who are Jesus followers, I would say pray and ask God, 'is this something you want me to do?'" she said, noting that she believes God provides. "Do not be afraid about the finances."
READ ALSO: 38 Powerful Bible Verses For Overcoming Life's Struggles
Your generosity doesn't have to stop with Ellen. You can look for other awesome families to support at AdoptTogether.org.
Plus, find out how you can donate to PureFlix.com and help support our mission today!