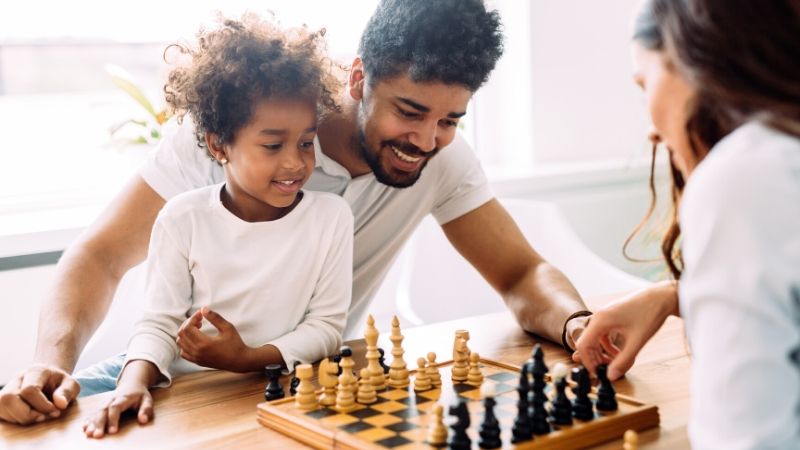 We are now weeks into the COVID19 crisis, with many parents across the U.S. continuing to work from home while also helping educate our children.
With schools and many businesses and workplaces closed, Americans are grappling with a new normal unlike anything most of us have seen in our lifetimes. And, if you're like me, you've probably been looking for ways to not only entertain, but to engage your kids.
READ ALSO: 6 New And Exciting Movies & TV Shows Now Streaming On Pure Flix
After all, our kids are generally stuck in the house, unable to go out and do many of the normal activities they're used to; they are missing their friends and typical routines.
So, I wanted to put together some tips to help some of us who are struggling with — or at least trying to figure out how to navigate — our current situation. Let's explore some fun ways to engage our family:
Host a Fun-Filled Movie Night
In our house, we've been trying to create some exciting "events." So, on Friday nights we've stepped up our typical "movie night" game. We have a popcorn machine, so we are now taking that machine out and creating a mini-home theater.
READ ALSO: Actress Sam Sorbo Homeschools — And Her Tips Could Save Your Sanity
We ordered some popcorn toppings online and now the kids can help make the popcorn, and choose their own topping. Then, we pop on to PureFlix.com — where there are thousands of faith and family-friendly TV shows and movies — and let them choose what they want to watch as a family.
Setting up more organized movie nights is a great way to engage the family and add some excitement back into the mix.
Consider a Home Picnic
I don't know about you, but my kids are obsessed with having picnics. They love putting a blanket out and having a meal together — even if it's on the back lawn!
Consider doing an indoor or outdoor picnic.
You can even replace lunch or dinner at the table with this sort of mini-event. Make it extra special by organizing themes and discussions around it. This is a great way to engage your kids in conversation, and to shake up the typical meal routine!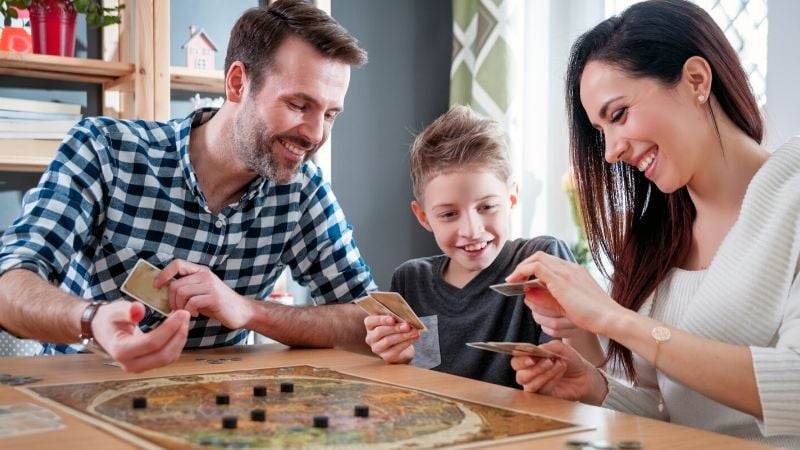 Get Out the Board Games
This tip is common sense, and many of you are probably already doing it! But hosting board game nights is a great way to engage the family in a structured activity that will get everyone laughing, thinking and enjoying one another's company.
Board game nights are simply another opportunity to create excitement amid quarantine! While we're all stuck in the house and looking for something to do, these games can be a life-saver.
READ ALSO: 5 Essential Bible Verses To Consider Amid Coronavirus Fears
Create a Gratitude Board
During times like this, having gratitude can admittedly be difficult. It's easy to focus on what we no longer have and what we can't do rather than on our blessings, but we can turn that reality on its head.
Another way to engage your family is to create a gratitude board. Every night, we ask our kids to detail one thing they're grateful for, and after we each share we then remind one another about the general importance of being thankful — even in tough times.
You can grab a marker board or poster and start to map out the many ways your family is thankful. Consider hanging it in the dining room or another popular spot in the home, as it can help everyone stay grounded throughout the day and remember what matters most.
Host Devotionals With Some Free Resources
And finally, consider some of the amazing resources in the Pure Flix library. From family movie discussion guides to kids' devotionals, there's no shortage of content for you and your kids.
Keeping our spiritual health up during this time is essential, so be sure to dive into our children's devotionals and other pieces of content that you can download right now.
P.S.: We even have some homeschooling resources to help keep your sanity, and to help your kids learn during this difficult time.
Please join me in continuing to pray for our country as we navigate these uncertain times. I hope these tips help inspire you and your family.