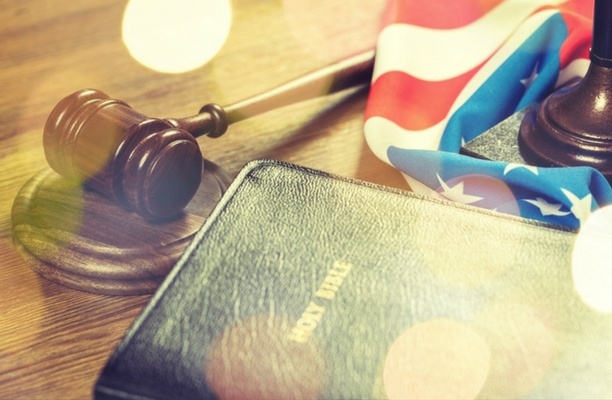 It is a debate that has taken center stage in recent years: Which should we value more -- freedom of religion or freedom from discrimination? The First Amendment of the United States Constitution bars Congress from enacting "an establishment of religion," or from prohibiting "the free exercise thereof." It sounds simple enough, but consider the opposing interpretations of that Amendment that have lead to landmark Supreme Court decisions like Obergefell v. Hodges (which legalized same-sex marriage in 2015).
This case in particular has highlighted the clash between two deeply-rooted American ideals. Many believe that freedom of religion means the freedom to act in opposition to practices like same-sex marriage, like refusing wedding services to homosexual couples. Others claim that such acts are not freedom from religion, but simply discrimination.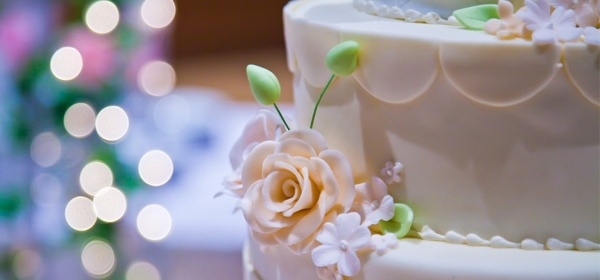 This debate has had real, measurable effects on some Christians, like Jack Phillips in Colorado, who refused to bake a cake for a gay wedding in 2012. And this case is just one example of many.
The movie "God's Not Dead 2" takes on this issue headfirst, pitting a high school teacher against the ACLU in a story that feels more fact than fiction. The film is loosely based off of real court cases that challenged the Bible's presence in school. What makes "God's Not Dead 2" especially worth watching, though, is the way the film's characters and plot demonstrate a uniquely Christian response to this national debate.
In the film, teacher Grace Wesley (Melissa Joan Hart) refuses to apologize after she quotes Jesus in response to a student's question about the similarities between Martin Luther King Jr.'s non-violent approach and the words of Christ. Facing the possibility of losing both her job and her teaching certificate, Grace chooses to take her case to court on the grounds of religious freedom, saying,
"I would stand with God and be judged by the world, than stand with the world and be judged by God."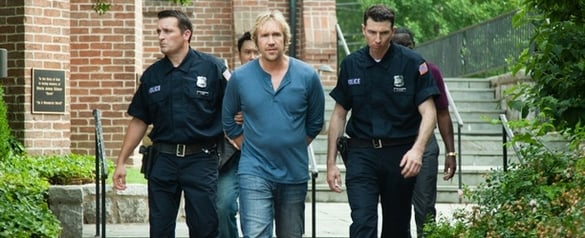 In a sub-plot in the film, Pastor David Hill (David A.R. White) agonizes over a government request to turn in his sermon notes for review, a plot line also based in real-life events. He ultimately decides not to comply with the request, believing it to be an infringement on his rights. At the end of "God's Not Dead 2," a shocking consequence of Pastor David's actions sets up audiences for a potential "God's Not Dead 3."
These scenes and themes from "God's Not Dead 2" remind us how Christians should respond to the ongoing debate about religious freedom in our country:
Use Love
It can be all too easy to fight anger with anger, but Jesus warns us to do the exact opposite, instead, to "turn the other cheek" and "love your enemies, and pray for those who persecute you" (Matt. 5). When faced with opposing ideals or flat-out persecution, always respond first with love.
In "God's Not Dead 2," Grace's frustration and fear is evident. But ultimately, she chooses to fight anger with love, and the results might surprise you.
Be Educated
Know the issues. As frustrating as it may be to keep up with news that seems to be a threat to your faith, the saying "knowledge is power" is more than a cliche. Know your rights, what you can do to fight for religious freedom, and how to defend your faith in the public square.
Stand Firm
Romans 13:1 (NIV) says, "Let everyone be subject to the governing authorities, for there is no authority except that which God has established. The authorities that exist have been established by God." Does this mean that when faced with persecution, particularly at the hands of the government, Christians should step aside? No!
We are privileged to live in a republic where our voices count, and where we have historically enjoyed the freedom to worship as we see fit. Our governing authorities are held accountable by the Constitution and by the people, and Scripture tells us these authorities have been established by God.
This is why, in "God's Not Dead 2," Grace does not ignore the threat of court or see herself as above the process, but instead fights for her faith through the powers that be. For more thoughts on the role of government and our place in it as Christians, see what John Stonetreet and the Billy Graham Evangelical Association have to say on the subject.
A great way to learn more and inspire your kids to fight for their faith is to watch "God's Not Dead 2," now streaming on PureFlix.com. You can watch it for free during your one-month trial of PureFlix.com. And don't forget to download your free discussion guide to get the most out of movie night.